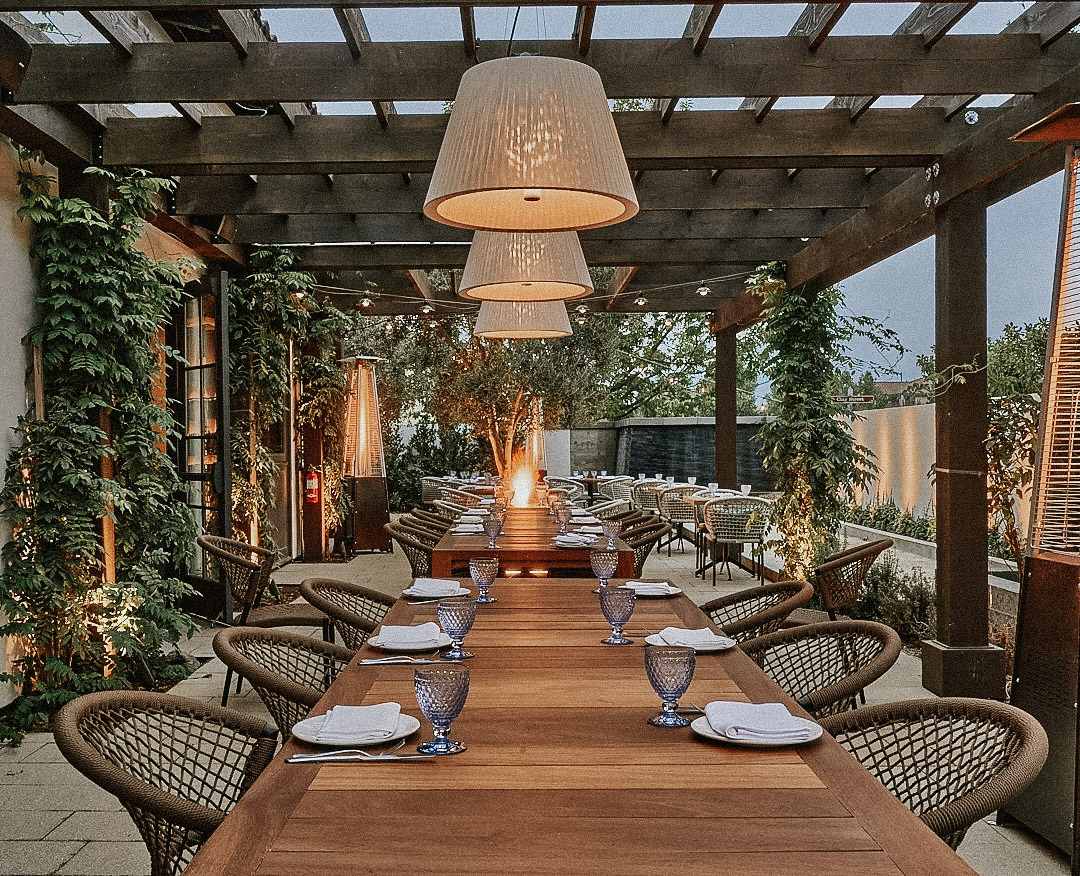 For those of you who love to wine and dine, there's few better places than downtown Sonoma! Here, you'll find a special appreciation for local, seasonal, and sustainable offerings, paired along award-winning wine lists that truely encapsulate the unique flavors and characteristics of the region. Between the great food, exceptional wines, and unique dining atmosphere you'll find here, these downtown Sonoma restaurants are a must for wine and food enthusiasts!
Best Restaurants in Sonoma
Whether you're looking for fine dining in formal dining rooms or laid back eats in an open kitchen, there's a little something for everyone in downtown Sonoma! If it's your first time here, check out this guide to some of my top recommendations!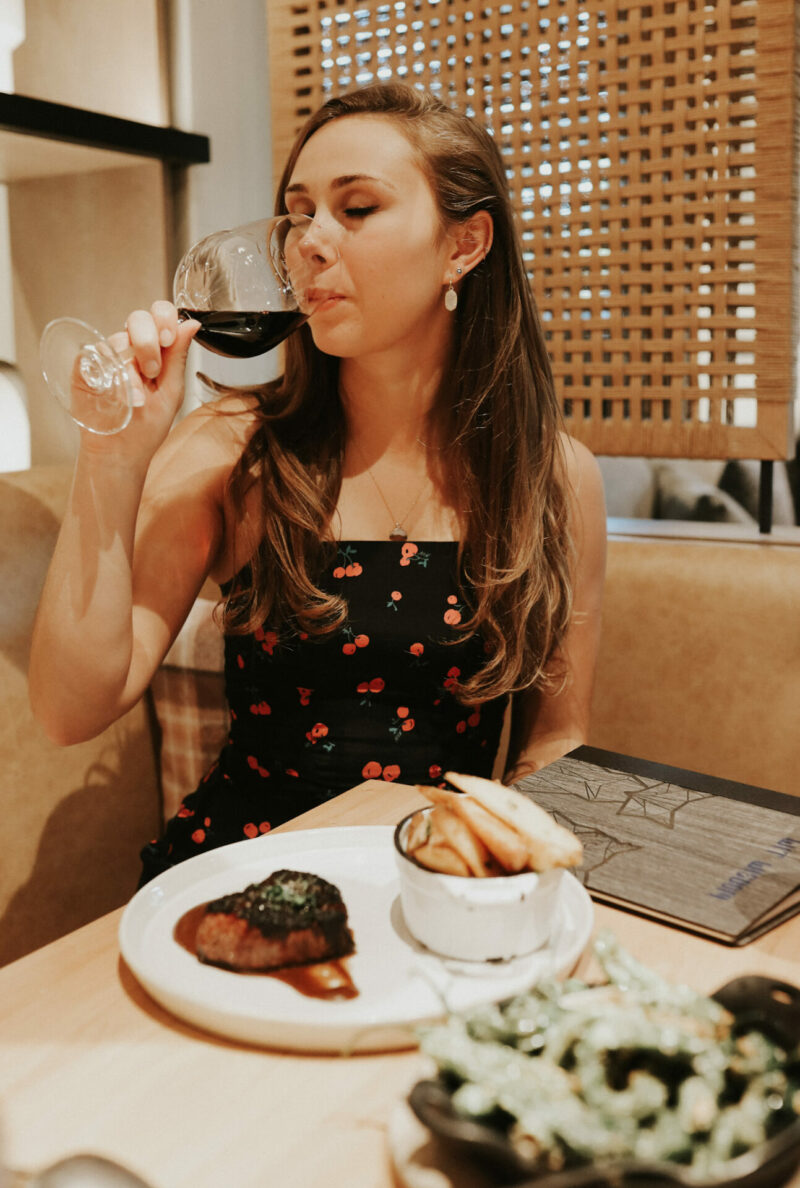 Wit & Wisdom
Wit & Wisdom is Chef Michael Mina's first venture into wine country dining and it delivers Mina's signature flair with a highly curated culinary experience. This charming wine country tavern is attached to the Inn at Sonoma Lodge, making it conveniently located to downtown Sonoma.
The restaurant features regional California cuisine and American comfort food with a dash of finesse – their menu changes regularly, but when I was there, they offered a Lobster Pot Pie. YUM?!
My favorite thing on the menu was their steak. Cooked in the woodfired oven, it was the perfect texture inside and out. And the seasonal Shishito peppers covered in everything seasoning? I'm still craving more!!
The menu offers something for everyone, buoyed by a carefully curated wine list that focuses on small producers from around the world. There was a great selection of bottles and by-the-glass wines that I thoroughly enjoyed examining.
And for dessert? Be sure to try Wit & Wisdom's famous "Wit Chocolate Bar" – a grown-up version of a snickers bar, with caramel milk chocolate and peanut butter crumble outside.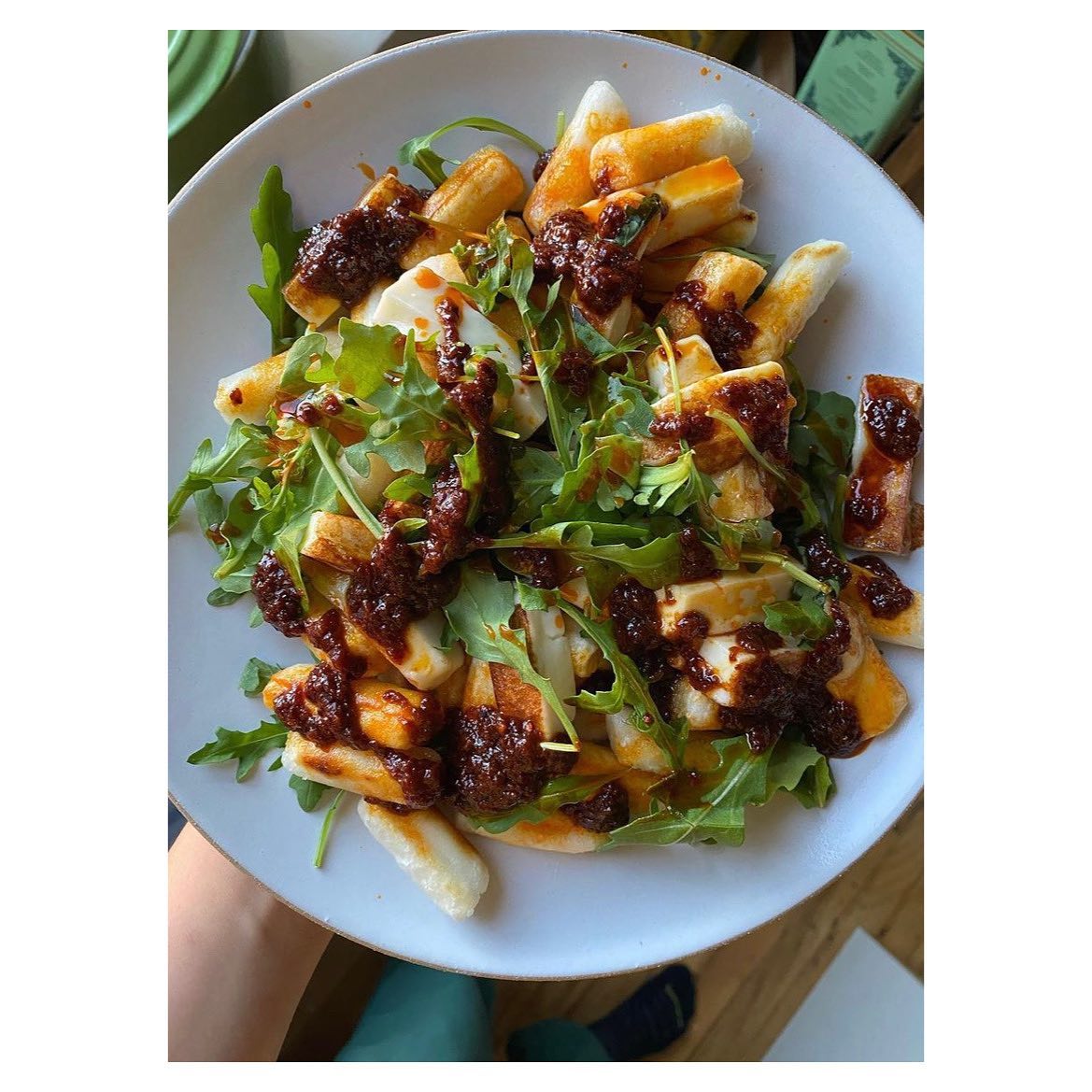 Valley Bar + Bottle
This hipster dining spot in downtown Sonoma offers light and addictive shareable Mediterranean plates. We started out with their freshly baked sourdough bread and deliciously salted butter then split the XO egg – this unique item comes highly recommended from yelp, and I couldn't agree more!
The highly-curated menu features great dishes that all have their own touch. I recommend ordering a few things and sharing them family style so everyone can get a taste of what's on the menu.
Animo
This Sonoma restaurant has been all over Instagram for its unique experience. Believe the hype. Full disclosure – the outside may leave you scratching your head, as it's next to the McDonald's and an auto repair shop, but it's conveniently located just a few minute's drive from the Sonoma town square.
Their menu is interesting, and unlike anything else in Sonoma – a Korean hearth-cooked family-style restaurant. But it's really all about the details: the menus are personalized with your name, the bathroom has Byredo hand cream and the speakers are all B&O.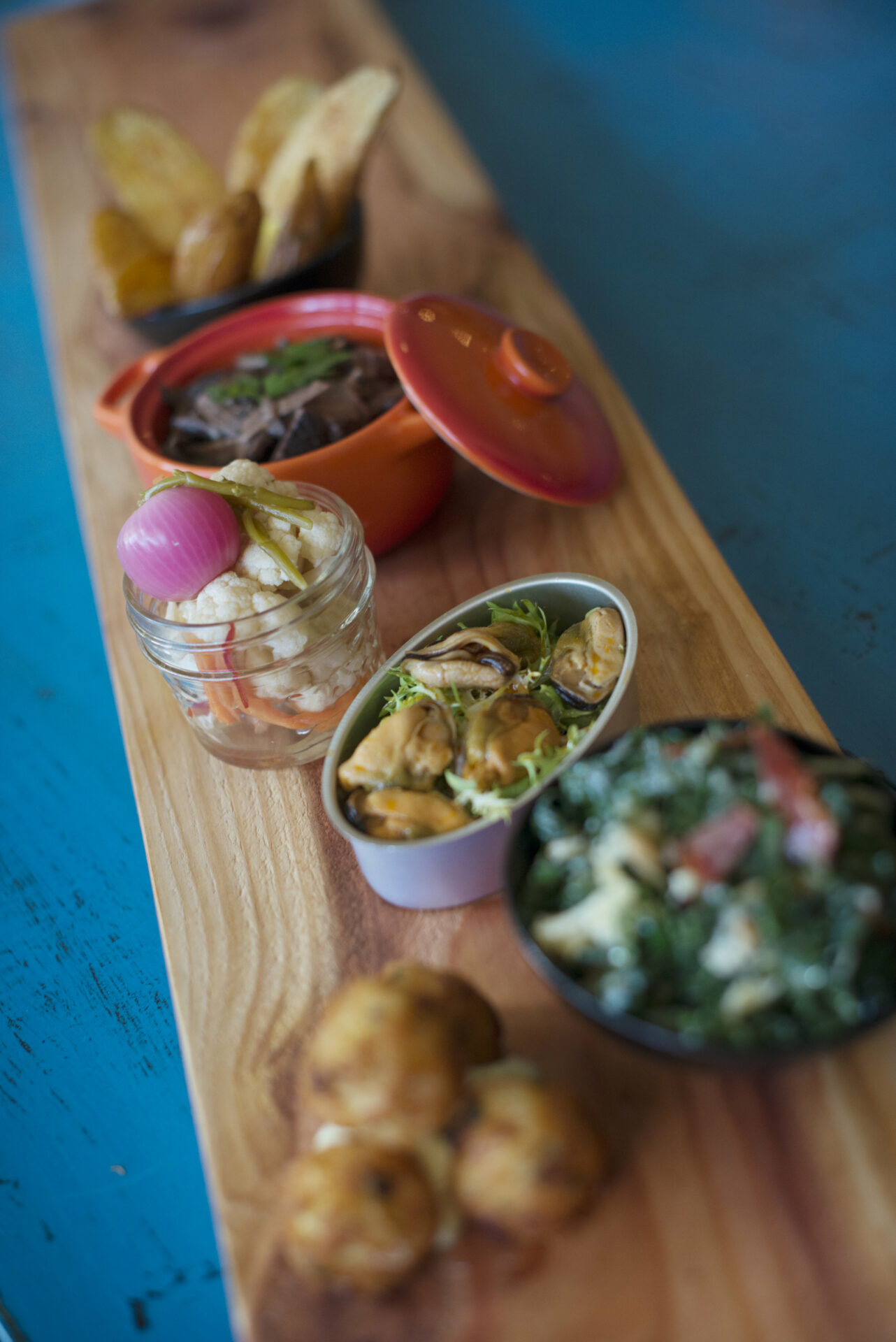 Taska Taska
This Portuguese Tapas and Wine Bar has the most delicious small bites and a wonderful selection of Portuguese wines to accompany them all! This restaurant is a great choice for those who are a bit adventurous — Chef Manuel Azevedo and his kitchen team dish up unusual items rarely found on menus. My personal favorites include the crab empanadas and the goat stew, but I've never had anything here that I didn't like!
If you've already had your fill of wines for the day, why not have something a little stronger? Chef Azevedo's daughter, Nazaré, is responsible for crafting the restaurant's unique and innovative cocktail menu.
You'll love the food, the drinks, and the vibe inside this cute little tapas restaurant!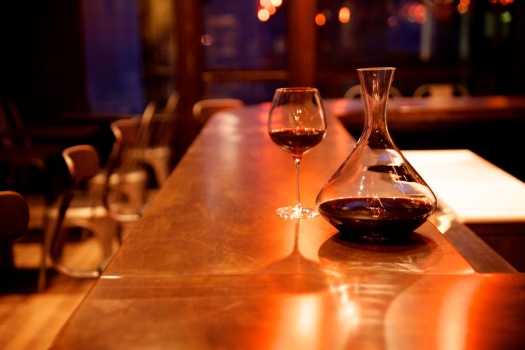 OSO Sonoma
Another great tapas place that's great for sharing small bites is OSO Sonoma! Inside, you'll find a wonderful blend of rustic and modern touches that will put you right at ease. The space is warm and inviting, and a great place to catch up with friends over a glass of wine. The last time I was there, we had the deviled eggs with crab, and I still dream about them!
If it's nice out, though, see about getting a table out back in the garden!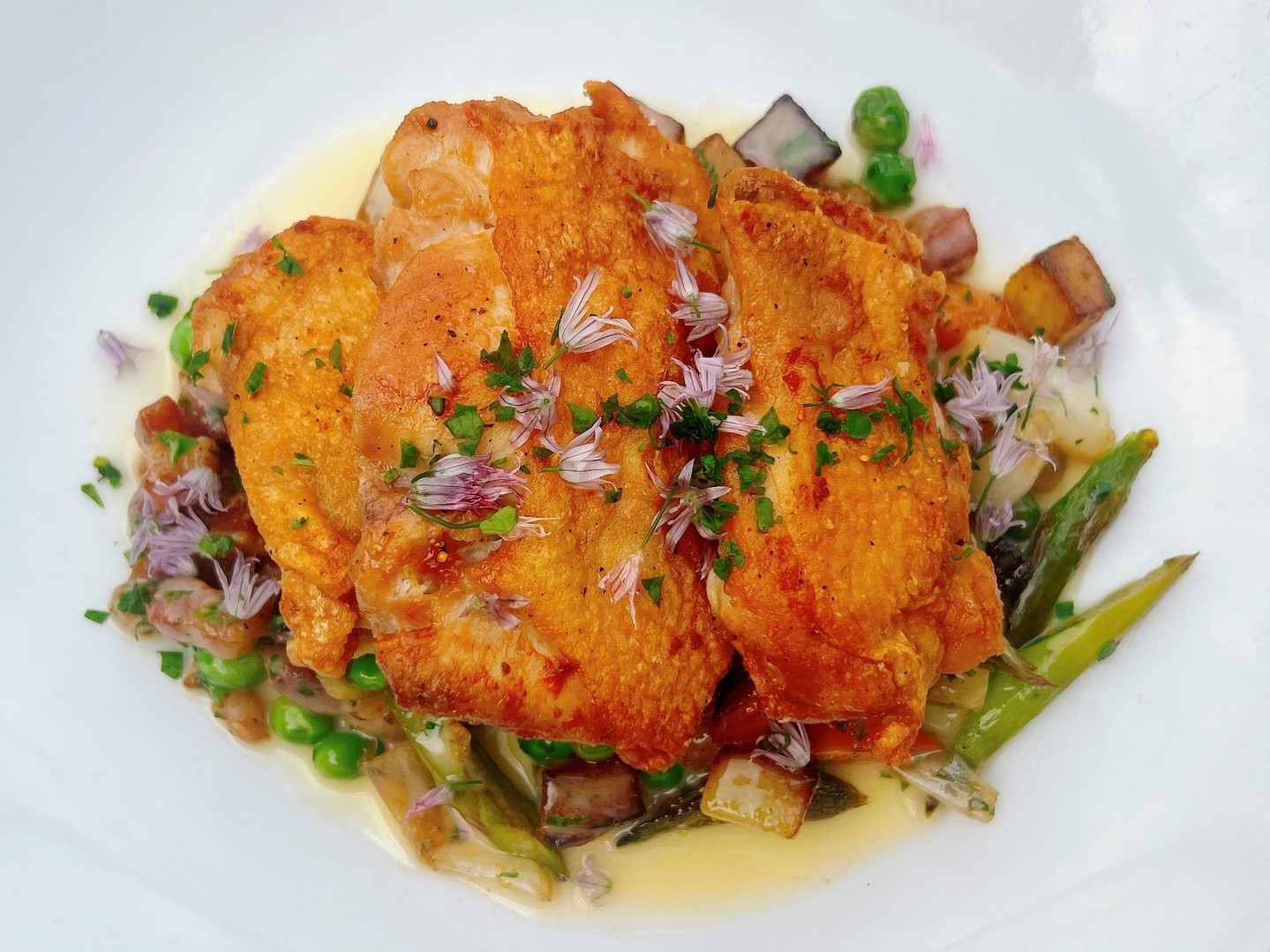 The Girl & The Fig
Originally opened in Glen Ellen by Sondra Bernstein, The Girl & The Fig serves guests fresh, seasonal ingredients — often grown from their own farm — and prepares them with flair and innovation!
Now situated on W Spain St in Sonoma, you'll feel immediately welcomed when you step into this antique bar space. A favorite among locals and visitors alike, this restaurant is full of character and charms. In addition to great ambiance, The Girl & The Fig also serves amazing French aperitifs, prize-worthy charcuterie offerings, and an award winning wine list! If you'll be traveling to Sonoma for a long weekend, you need to come here for Sunday Brunch!
El Molino Central
If you're in the mood for tortillas, tamales, fish tacos, or other great Mexican cuisine, check out El Molino Central! Whether you're looking for a full, sit down experience, or something quick to go at their drive-thru window, El Molino Central's got you covered. They even serve breakfast!
Plus, you're planning to explore outside of Sonoma at all while you're here, they're only a 45 minute drive from San Francisco!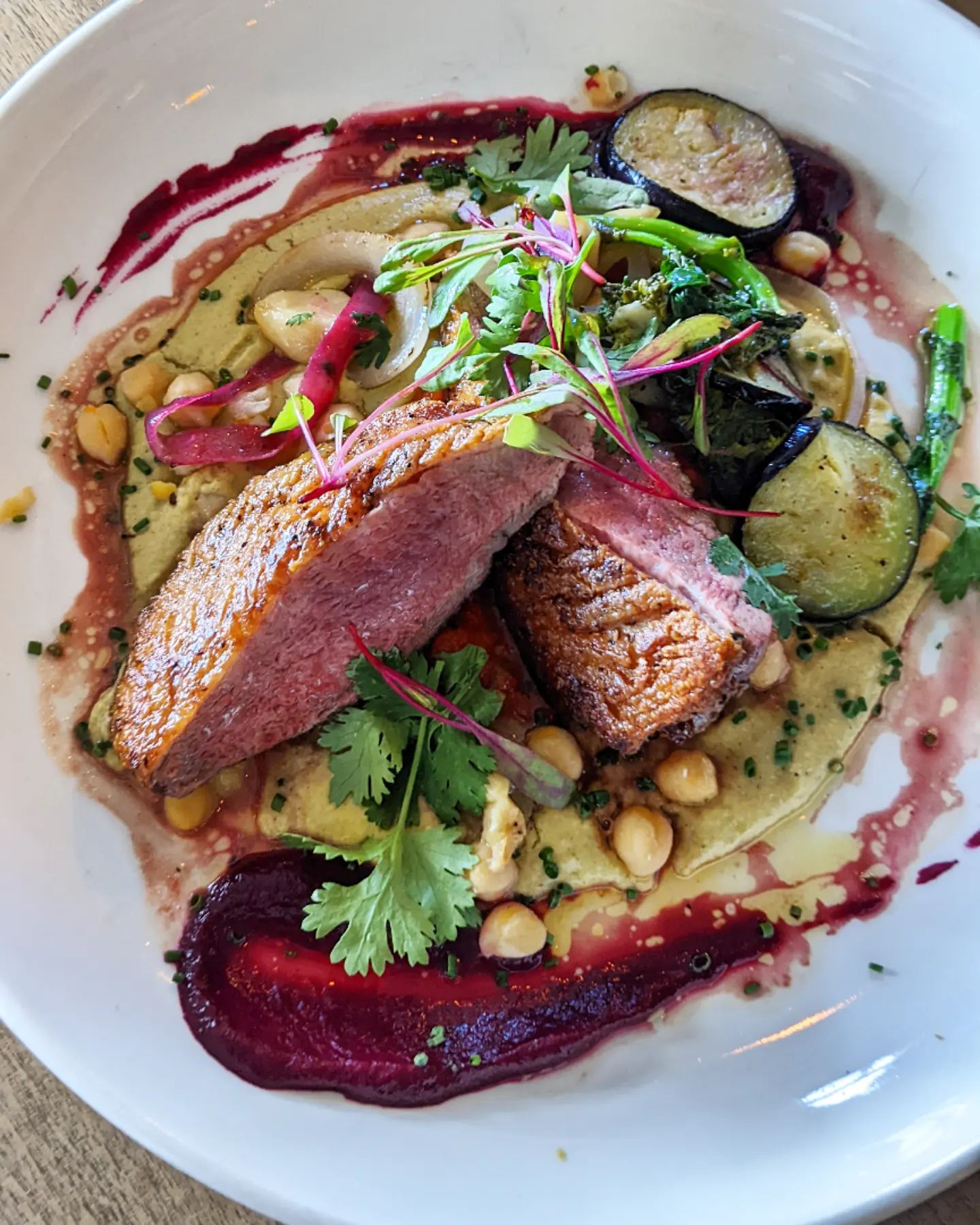 Diavola Pizzeria & Salumeria
This isn't just any other pizza place! At Diavola Pizzeria, the menu offerings change daily and feature carefully sourced meats, fish & produce from local farms, ranches & fisheries — guided by principles of sustainability. Here you'll be able to enjoy neapolitan style pizzas from a wood burning oven, handmade pasta dishes, and other local assortments.
The food here is incredible, so I highly recommend adding this one to your itinerary! The space itself manages to honor tradition and history, while still offering guests flair and fun.
Frequently Asked Questions
Does Sonoma have a downtown?
Yes! Sonoma has a lively downtown scene! One of the best places to start off your journey is Sonoma Plaza! This guide includes guides to some of the best Sonoma Square restaurants.
What food is Sonoma County known for?
While you're here, you can't visit Sonoma County without getting a taste of farm-to-table dining! There's something about knowing exactly where your food comes from that makes it taste that much better!
How big is Sonoma Square?
Encompassing a massive eight acres, Sonoma Plaza is home to restaurants, shops, galleries, and wine tasting rooms! It's the largest plaza in California, and the perfect place to start off your trip if you're brand new in town!
Other Blog Posts You'll Love
>> ALL SONOMA TRAVEL GUIDES <<
11 Best Wineries in Sonoma: A Local's Guide
Glen Ellen Wineries: Complete Guide