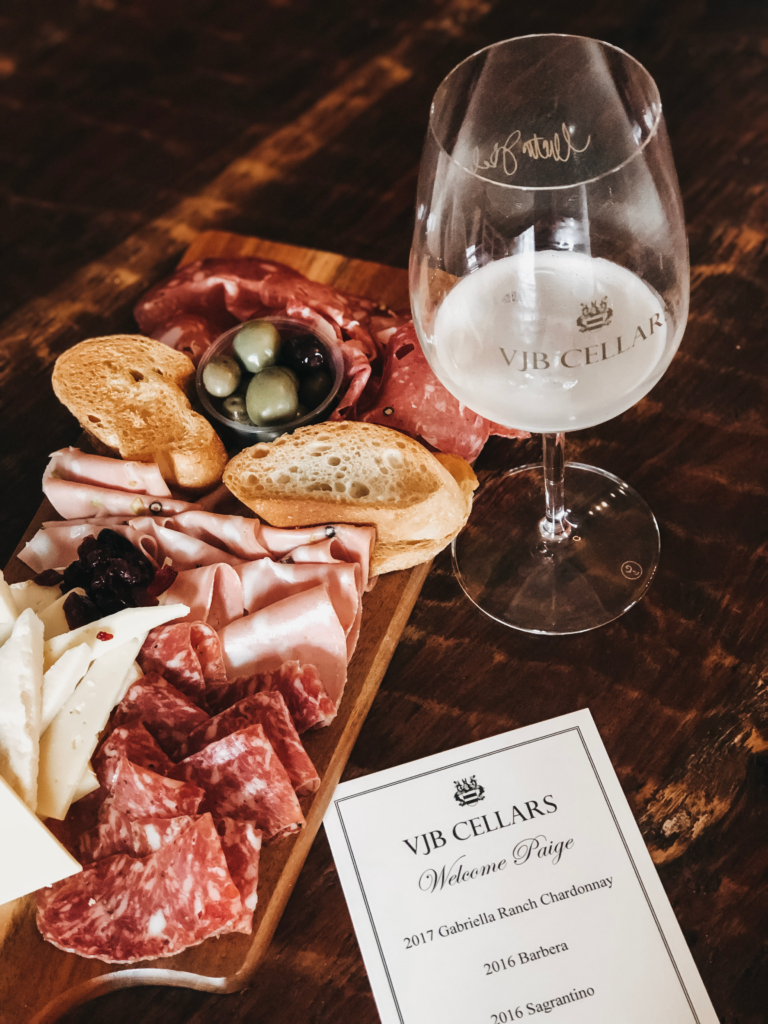 VJB Cellars is an authentic Italian experience in the heart of Sonoma. Until visiting, I had no idea this beautiful little gem existed, but now it's by far one of my favorite wineries! I love that they encompass so many aspects of Italian culture into their little villa of a tasting room: homemade pizza, hand-scooped gelato, fresh mozzarella, great wine. There's also live music on weekends and a great indoor or outdoor space to sip their wines. VJB Cellars is family-owned and believes in tradition; they've done a great job melting together Italian culture with the relaxed California lifestyle.
Wellington Cellars is owned by the Belmonte family; the same family that owns and operates VJB Cellars a few miles down the road. They produce a small lot, hand-crafted wines that are almost exclusively from the 24-acre estate. They also boast Zinfandel vines that were planted in 1882—by far my favorite part of their estate. I couldn't help but fawn over these beautiful vines and the delicious wines they've produced! It's breathtaking to imagine all the history and hardships they've endured and overcome; somehow escaping both phylloxera and the Sonoma fires!
Wellington Cellars is currently undergoing construction to update their tasting room, and it's definitely top of my list to check back in when that's complete. I love their dedication to carrying on the tradition of family-owned and operated property and their passion for producing great quality wines.