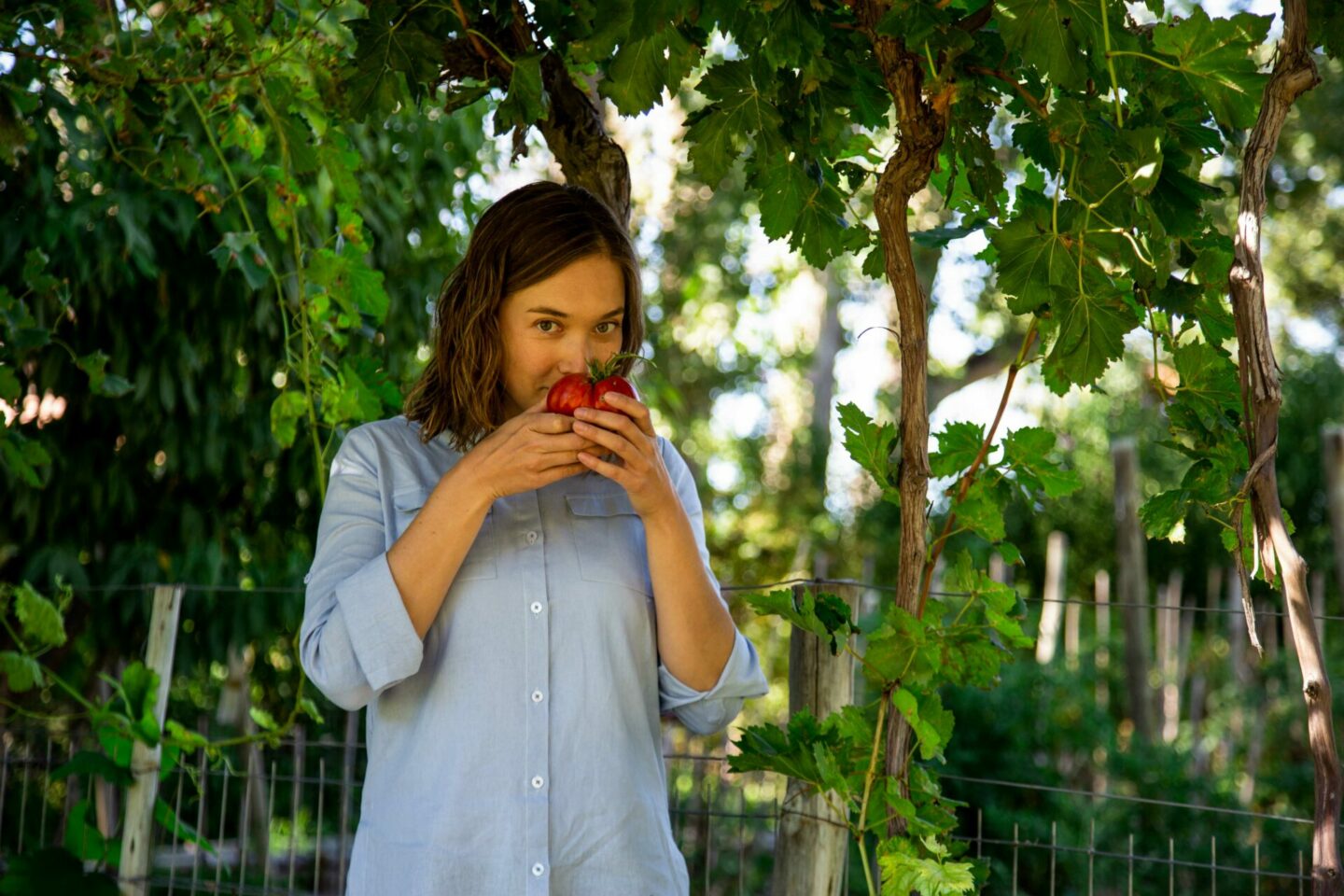 An Interview with Guillermina van Houten of TILIA Wine.
Are you keen to learn more about what it takes to bring sustainably-made wines from around the world straight to your doorstep?
Guillermina van Houten, the sustainability expert for TILIA Wines, is here today with a special insider's look into how she and her team strive every day to achieve their mission of creating quality vintage wines using sustainable practices.
From choosing the right harvesting seasons and soils, to selecting eco-friendly bottling solutions while ensuring that they meet all relevant requirements – Guillermina will share it all!
TILIA was the first winery in the region to become sustainably certified. Sustainability is in their "blood" and it shows in their wines and even on their label.
So grab a glass of your favorite vintage wine as we dive into this insightful conversation!
I'd love to kick off the interview with you, Guillermina, by telling us a little bit about yourself — who are you and how did you end up as the Sustainability Specialist at TILIA?
I'm an agronomist, I grew up in Mendoza in a family of agriculturers. So, I heard about plants, and animals since I was a little girl, and that has always been familiar to me. I've always been fascinated by how nature works. After graduating here in Mendoza I followed a viticulture and enology master program in France and there I learned the importance of sustainability to produce grapes.
I'm passionate about scientific research and deeply understanding challenges to identify sustainable solutions. So, it was a natural fit for me to get involved in the mission of TILIA Wines. I feel grateful to be able to work I the vineyard, in such an inspiring environments.
What does your day-to-day look like as a Sustainability Expert? What does someone do in that job?
Sustainability aims to preserve the ecosystem and provide resources to the community in which our vines grow , making sure that we meet the needs of the present without compromising the ability of future generations to meet their own needs. As it's a dynamic concept, the job basically implies a commitment to study, review and establish practices that will best serve this goal.
Why is sustainability important to you? What role can we, as wine drinkers, play in supporting a more sustainable future?
Sustainability is driven by actions that create healthy and livable communities. Wine drinkers can contribute from what they do day to day in their lives, but specifically having the intention to know more about what it means to be sustainable. When it comes to wine consumption, being interested in how that wine was produced is important. I think it is something that is becoming more common among consummers in recent times and that is very good news.
How does TILIA embody sustainability and what actions are they taking as a brand?
TILIA was the first wine label to carry the sustainability seal given by Bodegas de Argentina. And this is based on a protocol that gives a list of standards, which is audited and certified by a third party. To date there are more than 80 vineyards and wineries that have been certified in Argentina.
TILIA has always been driven by sustainability, and we seek to create action around sustainable living in Argentina and around the world.
TILIA is made with organic grapes, farmed by small growers and at the winery. We're thrilled to share that we have been working with the small family producers to certify TILIA organic this year – it's happening the back half of 2023 (Malbec, Malbec-Syrah and Chardonnay)
We decided to redesign the TILIA label in 2020, because sustainability in viticulture is a complex topic often difficult to understand fully, and no other wine label explains sustainability from the vineyard to the community. Each symbol represents a sustainability pillar.
HAND WITH LEAF: Social Sustainability –

At TILIA, we start by understanding what people need themselves and in the places they live and work, and think how we can provide conditions that will promote wellbeing so they can continue to evolve and grow. So, we offer our community an array of social programs, which we will talk more about.
Share know-how and encourage local high school students to consider viticulture as a viable career option based on an analysis of their abilities, skills and interests.

Provide buses for farmers to travel to the vineyards during harvest and throughout the year.

Offer program summer school break program for the children 5-15 years old of harvest workers for their integral development via sports and artistic activities. This positively affects the lives 80 kids per year on average and increases women employment during harvest by 20%.
MOUNTAIN WITH ROOTS: Deeply Rooted –

This pillar refers to our traditions and I love to explain this with the vine's root. You know vines has very extensive root systems to take water and nutrients. Without water we wouldn't have these deep roots. To water our vineyard, we still use the same sophisticated canals our native people used designed and built than 600 years ago, to make water melted from the Andes arrive to each vine.
LEAF BRANCH: Thriving on Biodiversity

–Biodiversity is important to have naturally balanced and resilient ecosystems, in our case, we want to have stronger vineyards. And when I say resilient, I mean an ecosystem that will be able to recover quickly from difficult conditions. The interactions between insects, plants and animals generate more resilient vineyards that need fewer external inputs (chemicals) to maintain their natural healthy balance and productivity over time.
SUN: Natural Resilience –

There's a reason which some techniques have been done here for many years. That means we won't have the same solutions or management techniques that may have in another countries, because they are always "site-specific".
The natural dry climate helps plants catch fewer diseases, so we do fewer treatments too, compared to other winegrowing regions. We use cover crops between vine rows to prevent soil erosion, to fertilize and to add nutrients to the soil, which is very poor in organic matter.
BEE: Stronger Together –

We chose a bee as symbol because

you know bees are team workers They represent what we need to do. The bottom line, the core of sustainability is that there is no ONE thing that will help you continue making wine for hundreds of years. It's a sum of things we won't be able to continue making wine without leaving the earth in a better shape we found it. That is not easy and there are threats everywhere. And that's our idea: a group of things, that's why we say stronger together. It's like a summary to reflect our values: honor traditions, support the community and respect nature.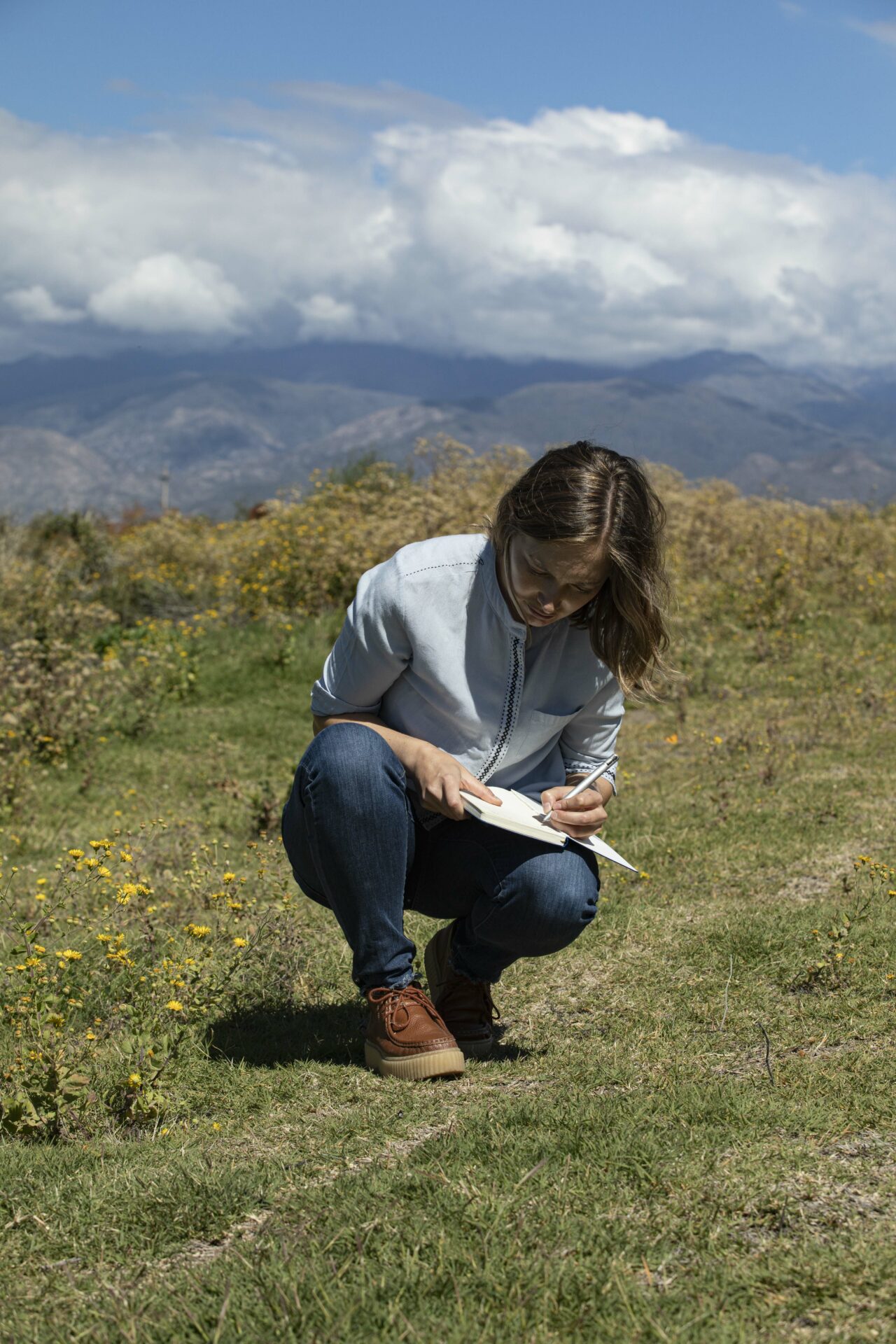 What else can wineries do to support sustainability?
I believe that investing time to identify the areas where a winery can improve how it engages with the local community and the environment is very important. Having sustainability guidelines and going through the self-assessment exercise, like the Protocol managed by Bodegas de Argentina, helps pinpoint what can be improved. At the end of the day, any change begins with small actions that add up and generate big transformations. It's OK to start small, get into a rhythm and continue to add more initiatives thinking about the industry's long term impact.
To wrap things up, I'd love if you could just tell us what is your favorite wine is right now, and what you're pairing it with?
I really enjoy the TILIA Bonarda, because the nose is packed with dark fruit marmalade and spice flavors. It has a sweet entry followed by soft, round tannins. Bright basil leaves and blueberry flavors that linger on the palate.
Bonarda is a variety of Italian and French origin that is planted all over Argentina. It's the second most widely planted red wine variety. It's known for having lots of fruit aromatics and bright acidity. It's a little lighter than Malbec but we love it because it's more similar to a Dolcetto or Pinot Noir. It's a little lighter but with a lot more texture.
I like to pair it with strong flavors of meat or the earthy flavors of mushrooms or with both in a dish like Lamb or Venison with Cremini Mushrooms.
Thanks so much! Is there anything else you'd like to include?
Well, if you want to feel like you are in the TILIA vineyard in Mendoza and learn more about our work and the wines, you can visit: www.TiliaWines.com. We're also on Facebook, Instagram, and Twitter under @TiliaWines.
If you are ready to try the wines, you can shop at Costco, Whole Foods, Trader Joe's, Total Wine, Wine.com.
Watch Our Interview Live on IG