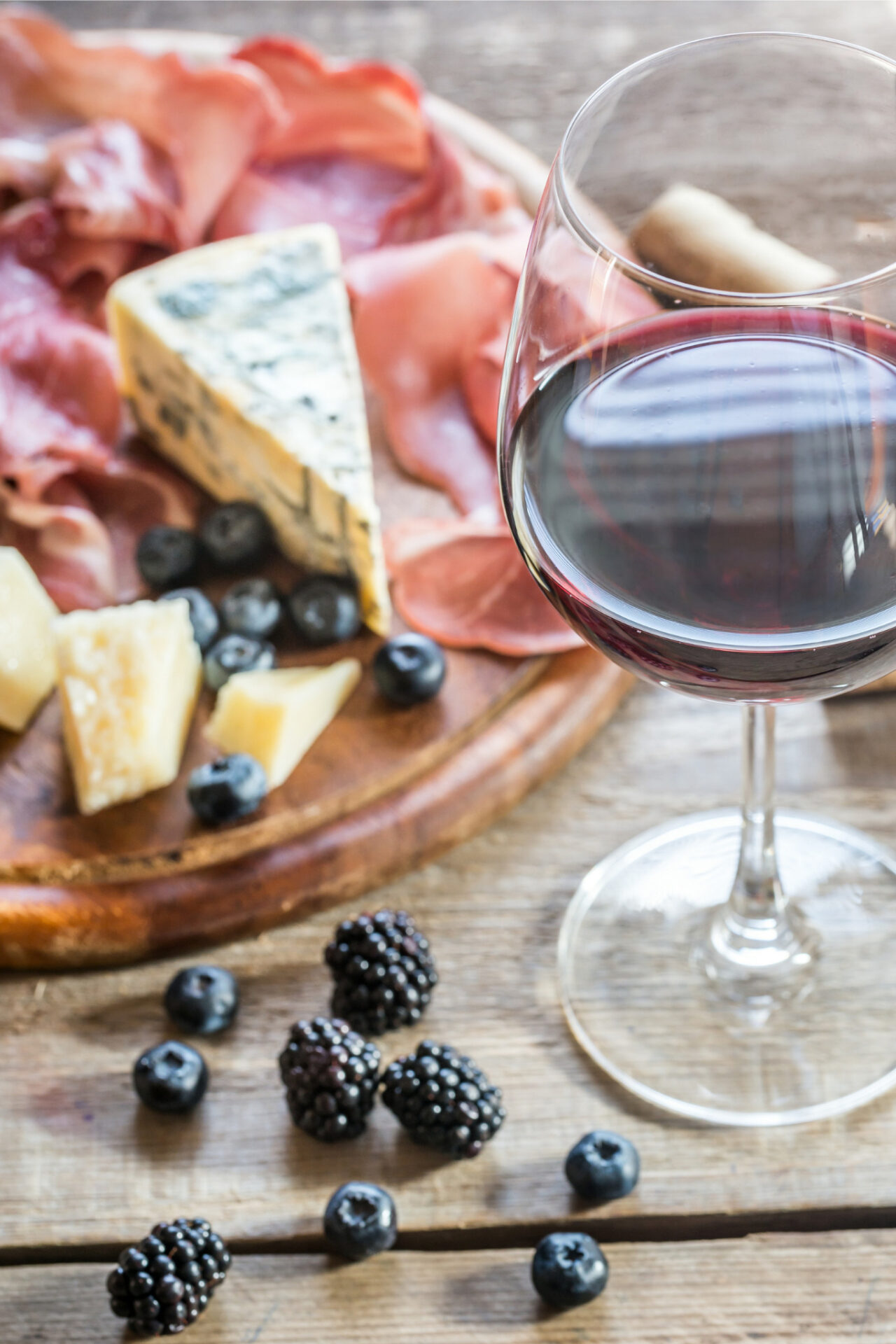 Curious what the difference is between Syrah vs Shiraz? This might surprise you, but they're actually the same grape! Syrah and Shiraz, two names for one beloved red wine.
The grape started off known as Syrah, but was referred to as Shiraz in Australia. Nowadays, although it refers to wines made from the same red grape, winemakers worldwide use the term "Shiraz" when referring to those that share Australian Shiraz's style.
Both Syrah and Shiraz refer to two distinct styles of wine.
Syrah tends to be more "Old World" in style, a nod to its French roots. These wines are more savory and austere, with bright acidity.
Shiraz, on the other hand, tends to refer to Australian-style wines – those that are rich, ripe, and fruit-forward.
Curious to learn more? Let's dig into Shiraz vs Syrah and the differences between these two wines!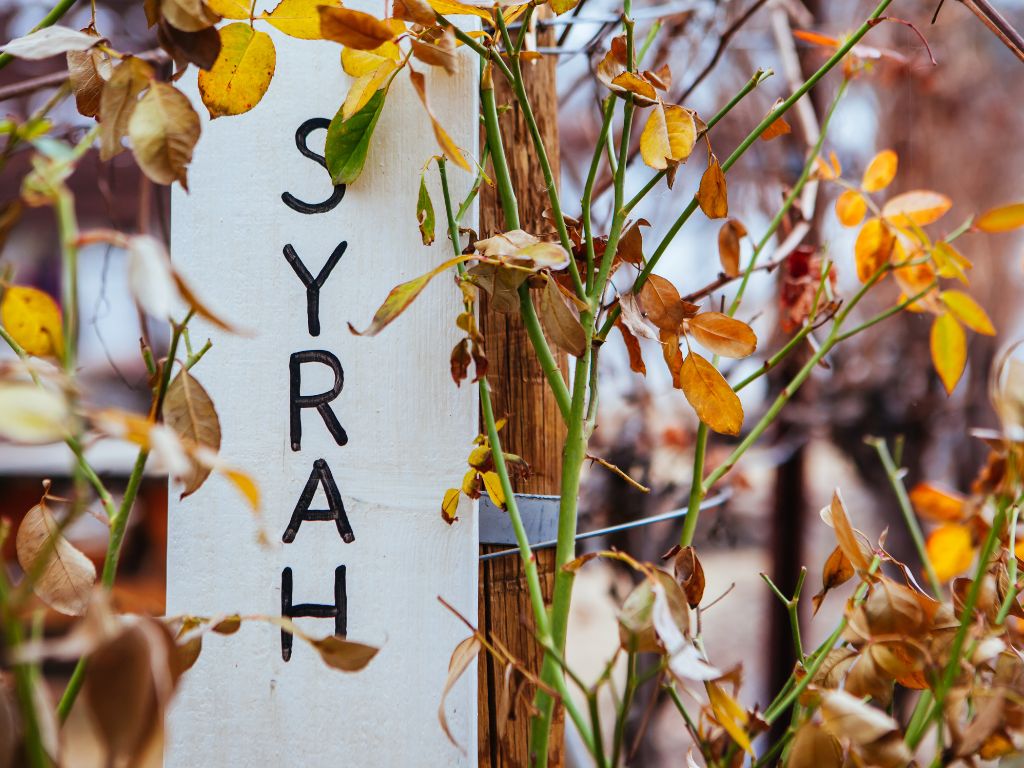 Shiraz and Syrah Wine Tastes
Although they're the same grape, Shiraz and Syrah taste different! While you can still tell they're the same grape, they both have subtle nuances that make a big difference.
This is because of the climate that the grapes grow in – Warm climates allow grapes to ripen faster and develop more sugar, which later is turned into alcohol. This ripening typically gives wines a fruitier flavor. Cool climates, on the other hand, help keep acidity high and flavors more herbaceous.
Syrah Wine Taste Profile – Cool Climate
Syrah originated in the Northern Rhône Valley of France. Here, the climate is moderate, leading to wines that are savory in nature.
Syrah especially loves areas with poor soils with a granite substructure. This leads to wines that have high acidity, firm tannins, and red fruit flavors, such as redcurrant and raspberry. These cooler climate wines also display herbaceous lfavors along with the spiciness of black pepper. Some of the more interesting examples showcase unique flavors, such as smoked meat or even blood.
Shiraz Wine Taste Profile – Warm Climate
In contrast, the same grape when grown in hotter regions and warm climates, such as South Australia, will have moderate acidity, a full body, and more integrated and softer tannins, as well as richer and riper fruit flavors. Wines that are labeled Shiraz often have more ripe, black fruit flavors that can even be accompanied by lovely rich notes of dark chocolate.
Shiraz tends to be bigger, denser, and more alcoholic than their cool climate equivalents.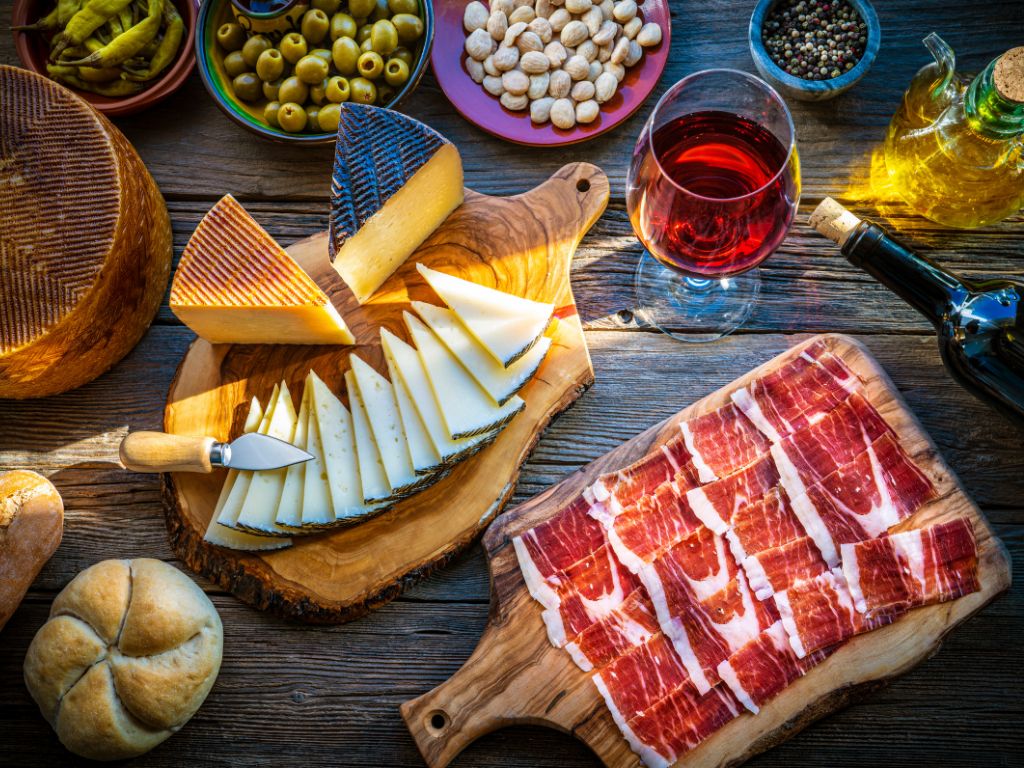 Shiraz vs Syrah Food Pairings
Although Syrah and Shiraz are the same grape, because of their different stylistic natures, they have unique food pairing opportunities. Don't worry though, there are still plenty of crossovers, and you can't really go wrong!
A fruitier style Shiraz will pair nicely with grilled meats, such as burgers, ribs, or steak. It's a perfect summer wine! A more earthy, herbaceous Syrah, however, would be most delicious paired with gamey meats such as duck, lamb, or even venison.
Both Syrah and Shiraz are delicious paired with hearty beef dishes, full flavor poultry, and most "everyday" American meals. Just pick something big or bold that can stand up to Syrah's taste.
Syrah vs Shiraz Conclusion
Syrah and Shiraz are truly a magical example of how nature can shape the same exact ingredient into entirely different results. From the subtle savory and smoky aromas of a classic northern Rhone to the bold fruit-forwardness of Australian shiraz, these two grapes offer the perfect pairing of opposites that somehow still connect at their core.
There's something undeniably romantic about sipping two sides of the exact same grape and being able to feel the unique characteristics of each region, harvesting nature's potential right in your very own glass.
So next time you uncork your favorite Syrah or Shiraz, raise a toast to a timeless testament to what's possible when we take advantage of our environment's riches. Cheers to terroir!
>>Pssst…. my favorite Syrah comes from The Rocks District in Walla Walla, WA. Check out my full guide to visiting the region here!
More Wine Posts You'll Love...