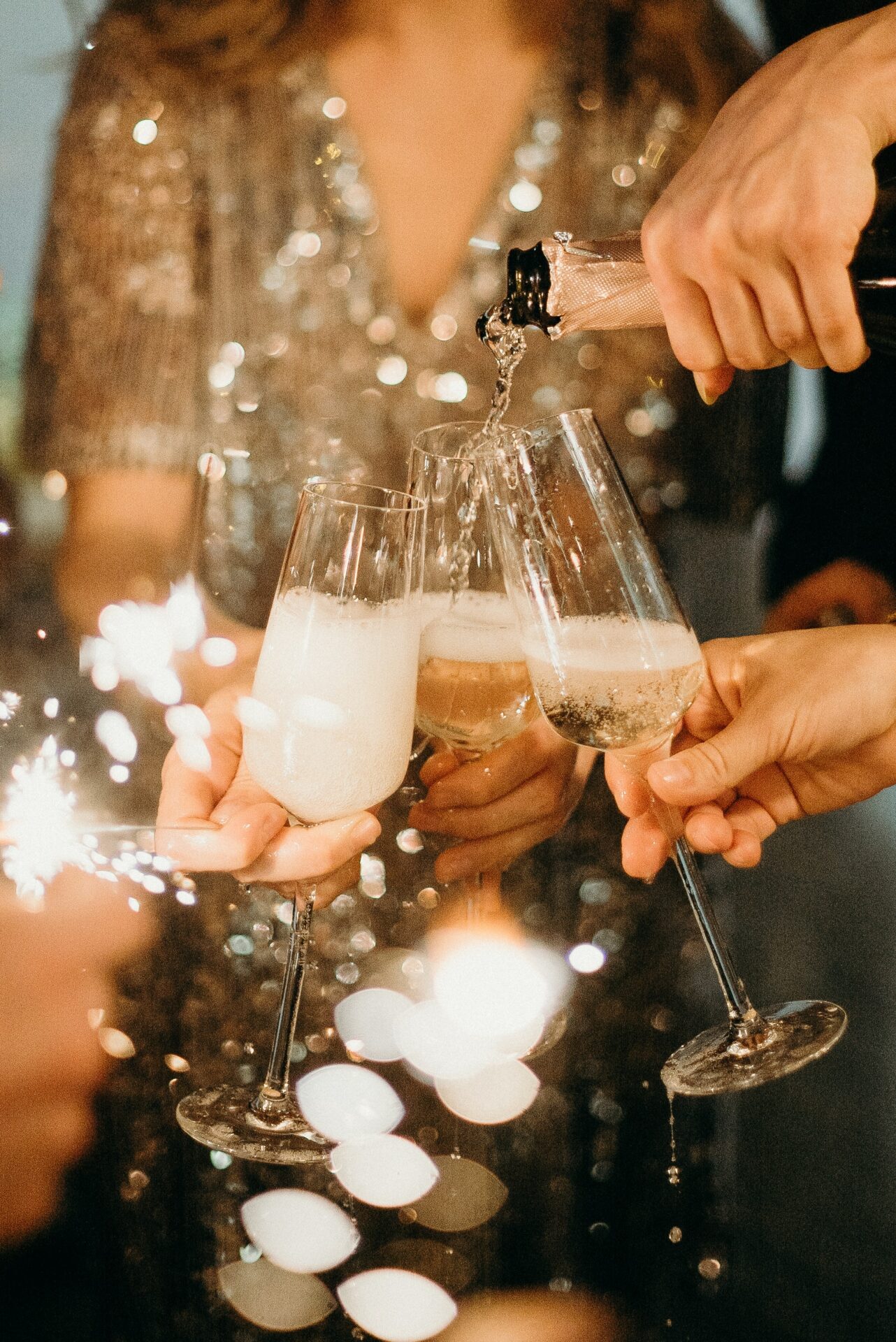 There's a reason we pop bottles of expensive champagne on momentous occasions like weddings, college graduations, and birthdays. Part of that is because it's become a symbol of achievement and is deeply rooted in tradition, but there's something innately joyful about Champagne. The sound of a cork popping and the sight of champagne sparking into the air helps to add an element of surprise and excitement, and the bubbles dancing across your tongue never cease to feel magical.
Anytime you pop Champagne, that magical feeling they manage to bottle inside will always make an occasion feel more momentous, luxurious, and indulgent. And anytime you pop a bottle of really expensive Champagne, you know you're celebrating a moment you'll remember for the rest of your life.
Whether you're looking for the perfect bottle to celebrate a once-in-a-lifetime occasion, or you're just curious about why a small bottle of bubbly could possibly cost more than your monthly car payment, this guide has everything you need to know about expensive Champagnes.
Why is Champagne so expensive?
While it might feel like you're only paying for the name, there's a pretty good reason for Champagne being so wildly expensive. For starters, in order for Champagne to be real Champagne, it needs to come from the Champagne region of France.
The perimeter of the region was determined almost a hundred years ago, and includes nearly 300,000 plots that are tended to by more than 16,000 growers. While this may sound like a lot, bear in mind that only sparkling wines made in this region are allowed to legally bear the name "Champagne" on their label.
In addition to there being a limited quantity of places you can actually produce champagne, the actual production process is quite labor intensive.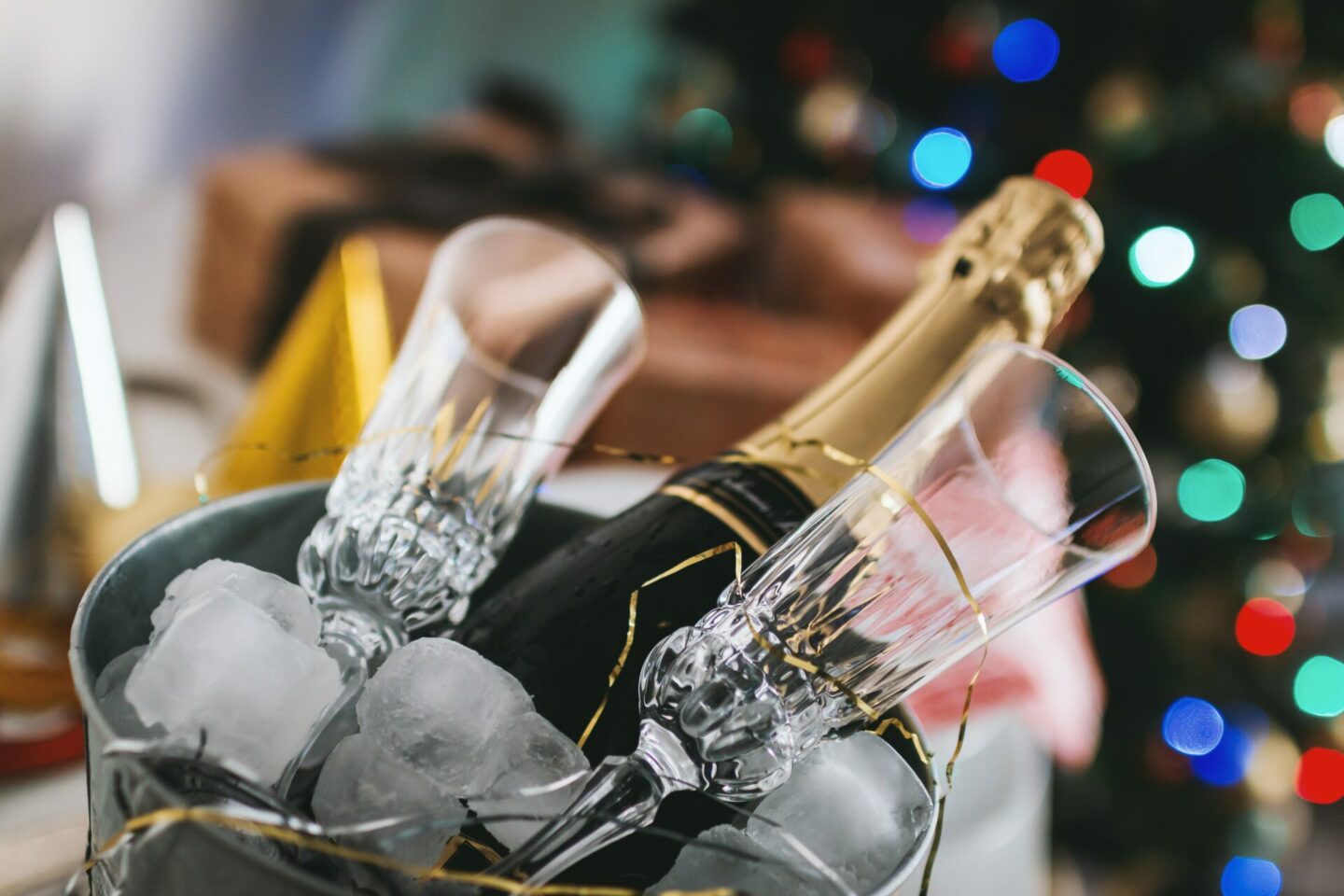 How is Champagne made?
Champagne is made from three grape varietals – Chardonnay, Pinot Noir, and Pinot Meunier – which are grown in limestone-rich soils on gentle, often south facing slopes. And they require a lot of tender love and care.
Each grape is hand-picked in early Autumn to ensure the grapes have reached optimal ripeness, and then each varietal is gently pressed – separately. The reason for this is because different proportions will be used to create the final blend. The grapes also undergo first fermentation separately before coming together for the blending process.
Once the flavors come together, there are another handful or steps that need to be completed in order to achieve those magical aromas and texture, but a key piece of the puzzle is aging!
This can take anywhere from a few months to many years! Each bottle of Krug Grande Cute, for example, is aged for a minimum of six years!
What is the world's most expensive Champagne?
To date, the most expensive champagne in the world sold for a whopping $2.5 million! The record-breaking bottle of Champagne Avenue Foch 2017 was sold in 2022 in a limited edition magnum bottle.
In addition to the bottle, the highest bidder also took home the digital art and intellectual property rights to bottle graphics – which feature the now-famous Bored Ape Mutant and the other collectible cartoon figures.
Before that, the record had belonged to the 2013 Taste of Diamonds, which sold for $1.8 million. The astonishing price tag could be attributed to the bottle itself, though, rather than the Champagne inside.
For anyone who had the cash to blow on this mind-boggling bottle, you were able to have your name engraved on the handmade 18-carat solid gold edition. And there's also an 18-carat white gold tag, featuring a single, flawless deep cut white diamond at its center.
Both record-breaking bottles were introduced by British businessman Shammi Shinh, but some of the most expensive brands in the world come from Champagne houses that don't exist anymore, though.
For example, other notable bottles of Champagne that sold at auction for top dollar include an 1820 Juglar Cuvée and an 1841 Veuve Clicquot. Both bottles were salvaged from a shipwreck at the bottom of the Baltic Sea.
Expensive Champagne Brands to Impress Your Friends
You might not have an extra $2.5 million laying around to splurge on an expensive bottle of Champagne, but these recommendations will still taste and feel like an absolute luxury. No matter what special milestone moment you might be celebrating, one of the Champagne Houses featured on this list to help the night feel that much sweeter.
This post contains affiliate links. By purchasing directly through my recommendations, I receive a small commission at no additional cost to you. This helps support Wine with Paige. Thanks for being part of the adventure!
When it comes to luxury champagne, Dom Perignon is always one of the very first names to come to mind! When these bubbles hit your mouth, you'll find notes of toast and coffee, and a subtle kiss of vanilla and cream.
If you've never had the pleasure of sipping Brut Dom Perignon before, some people compare the beautiful notes and aromas to almond croissants. Personally, I think everyone should have a glass at least once in their life! If you have a special occasion coming up, consider splurging on yourself!
Typically $275
Shop on TotalWine.com
You'll fall in love at first sniff when you breathe in these delicious, fruity aromas. Salon Le Mesnil Blanc de Blancs Brut Champagne features a silky and creamy texture, and the bubbles will cleanse your palate as they dance across your tongue.
If you don't want to spend the equivalent of a monthly mortgage payment on a bottle of wine, though, I'd recommend this bottle of Champagne Le Mesnil as a delicious alternative.
Typically $1,250
Shop on Wine.com
Each bottle of Krug Grande Cuvee spends a minimum of six years aging in order to fully develop its heavenly flavor profile. When you sip this unbelievably delicious brut champagne, you'll notice its wonderful toast character, layered over sliced pears and ripe acidity.
Typically $290
Shop on Wine.com
Shop on TotalWine.com
If you're looking for a brut champagne that's crisp and refreshing, but still features a delicate creamy texture, you're going to love Armand de Brignac Ace of Spades. Top notes of white flowers and creme patissiere give each sip an air of elegance and luxury.
Typically $350
Shop on Wine.com
Shop on TotalWine.com
Sure, spending almost $100 a bottle of brut champagne isn't cheap, per se, but compared to some of the other selections you'll find in this guide, that price sounds like a steal! You'll notice floral top notes, along with delicate kisses of citrus and spice.
Typically $75
Shop on Wine.com
Shop on TotalWine.com
We've saved one of the best for last, since Louis Roederer Cristal is one of the crown jewels of champagnes! You'll notice floral top notes typical to most champagnes, but you'll also be able to pick out delicious nutty and peachy notes!
The beautiful cressing mouthfeel will make you realize why Cristal is something of a household name in the world of champagne!
Typically $400
Shop on Wine.com
Shop TotalWine.com
Frequently Asked Questions
What is the most expensive champagne?
The most expensive bottle of Champagne ever sold went for $2.5 million! It was a 2017 Avenue Foch, and came in a special limited edition magnum bottle.
What are the most expensive champagne brands?
Some of the most expensive Champagne brands include Dom Periogn, Cristal, and Bollinger, just to name a few. The bottles you'll find in this guide are a bit of splurge, but affordable in comparison to some of the most expensive bottles ever sold.
Is Dom Perignon expensive?
While that might be a little subjective depending on who you ask, Dom Perigon is pretty darn expensive. The 2013 Vintage, for example, is more expensive than my monthly car payment. You'll likely pay just shy of $300 for a standard bottle.
Other Blog Posts You'll Love
Blanc de Blanc Champagne: Unveiling Champagne's Softer Side
Best Champagne & Sparkling Wine: Your Complete Guide
Prosecco vs Champagne: Two Great Bubblies, Compared