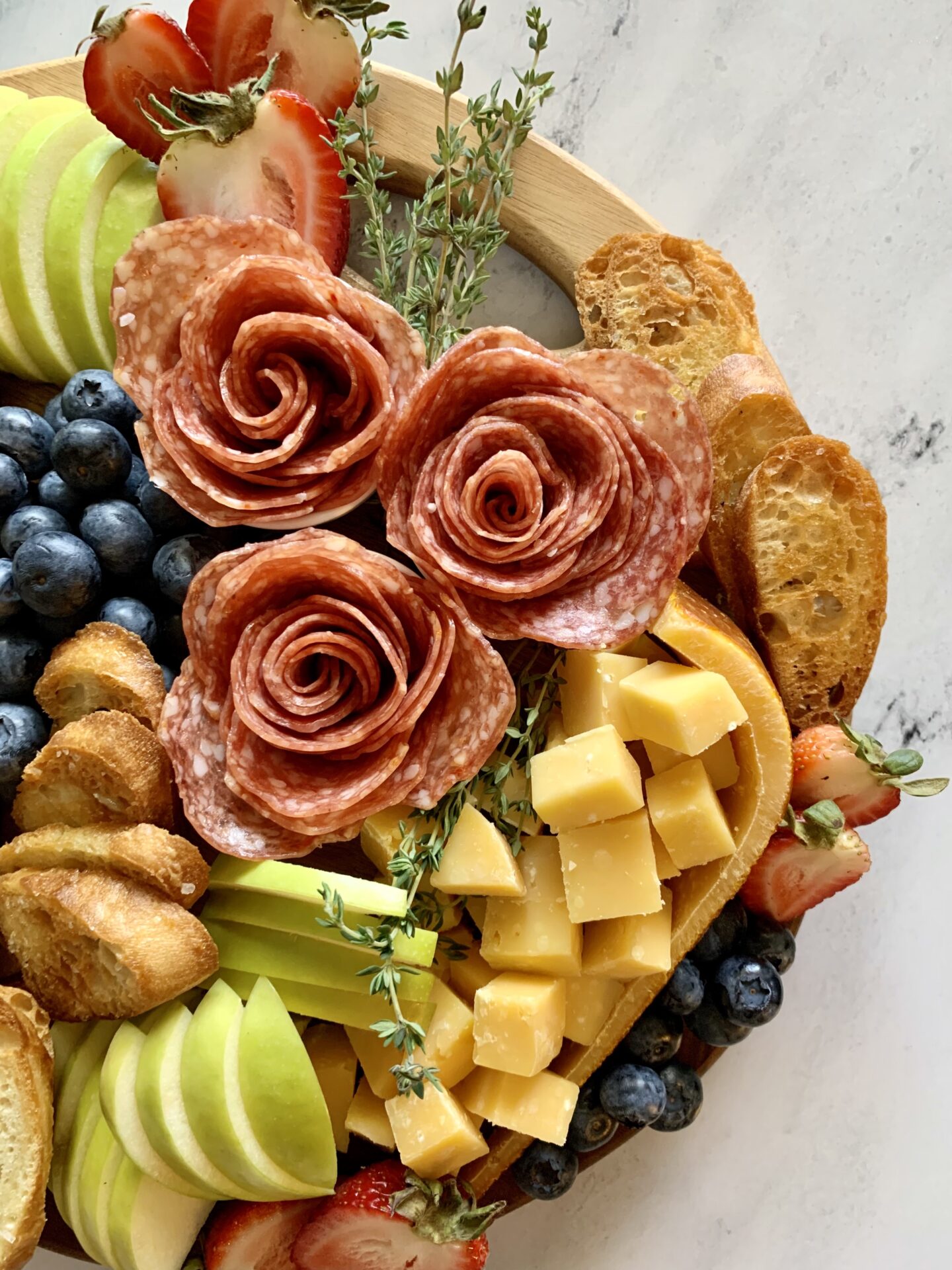 I don't know about you, but I love shopping for charcuterie boards just about as much as I love making and enjoying them! The downside though is they can get pricey, very quickly, if you're not paying attention. I've been guilty of this time and time again.
However, if you go in with a game plan, it's definitely doable to get the supplies needed on a budget.
Today, I'm back, with some tips and tricks for building a cheap charcuterie board at two stores — a $25 Trader Joe's charcuterie board vs a $25 Aldi charcuterie board.
Each store is known for less expensive items and I'm here to give you my approach to shopping affordably at each store.
>> This post is written by our Charcuterie Guru, Stephanie David. Find her on Instagram @cheers_and_chews to see all of her beautiful creations!<<
First things first. Before you go to the store, start by searching through your pantry to gather an inventory of items you may already have on hand.
See if you have any honey, jams, mixed nuts, crackers, everyday condiments like grainy mustard, etc. This can help cut costs and make a cheaper charcuterie board before you even hit the store!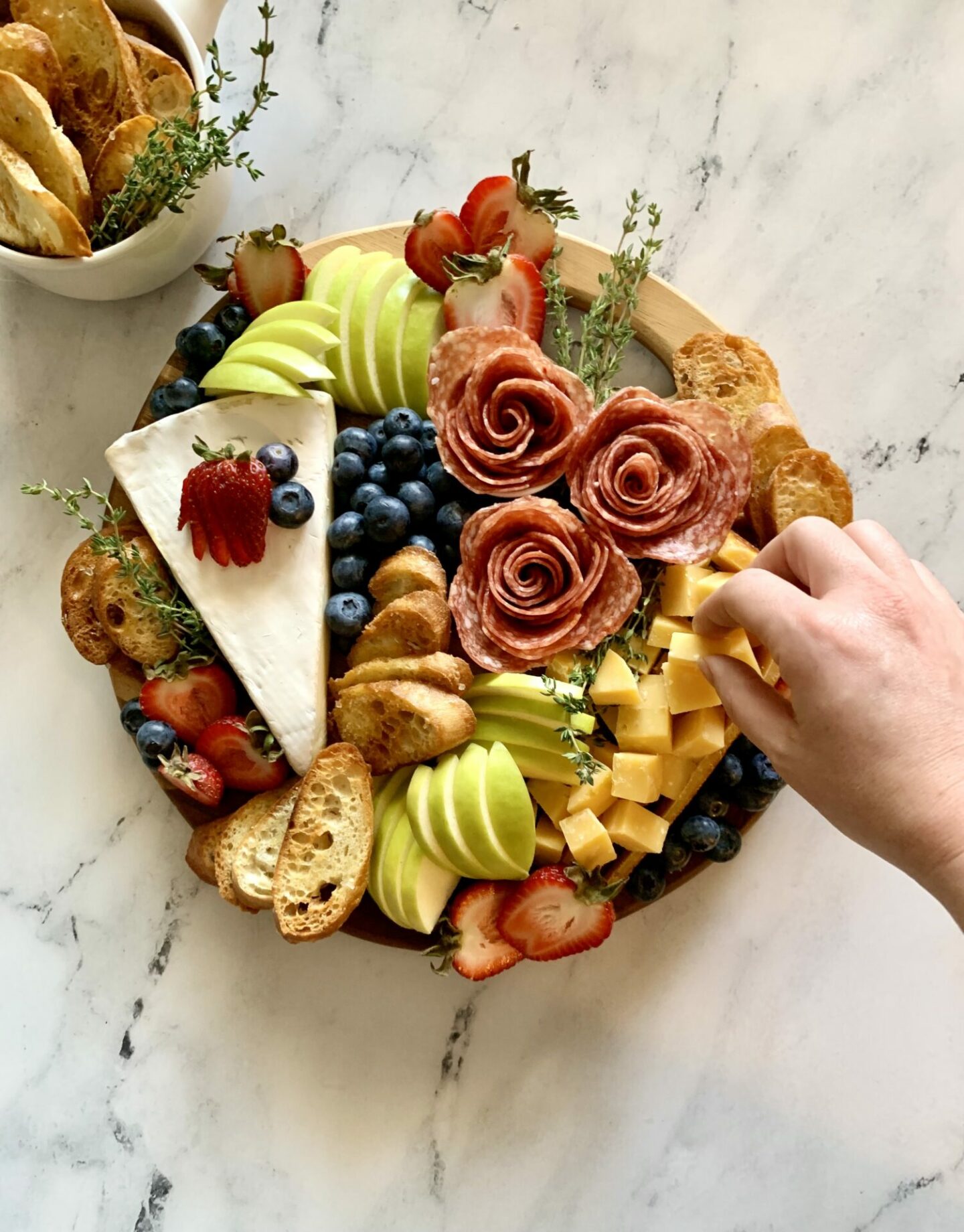 Trader Joe's Charcuterie Board
Now, let's head over to Trader Joe's for our "Trader Joe's Charcuterie Board"!
Trader Joe's has an extensive cheese selection and that's usually where I head first.
Their cheeses are a mix of set prices or cheeses sold by weight. I love the option to shop by weight since it works well when keeping to a budget to play with the numbers. I picked up a gouda and double cream brie to help play with the textures and flavors within our cheese picks.
Nearby is also the cured meats. I typically always pick up the Calabrese Salame. It's usually the best price point and you can make a massive salami river or multiple salami roses.
From there, I move over to the fresh produce. I snagged some strawberries and blueberries. The two together come in less than the cost of a box of grapes being sold that day.
Now, my favorite part in the fresh produce section is selecting items that are sold as individuals like apples and pears. They typically are under $1 per item and at a set price. Take your time to look it over and aim for the biggest apple/pear. It's a set price so you'll pay the same price here no matter the size of the piece of produce.
For your carb situation, I shot straight for the fresh french baguette. For only $1.99, you get so much and can serve it either fresh or toasted into crostinis. The crackers at Trader Joe's are typically well priced so if you give up something else, those can easily fit within the budget.
Last, I love garnishes on my charcuterie boards so I picked up some fresh thyme.
This cheap charcuterie board comes together pretty easily once you have all the ingredients! For an easy-to-reference shopping list, keep scrolling down below.
The total cost for my Trader Joe's Charcuterie Board came to $20.34.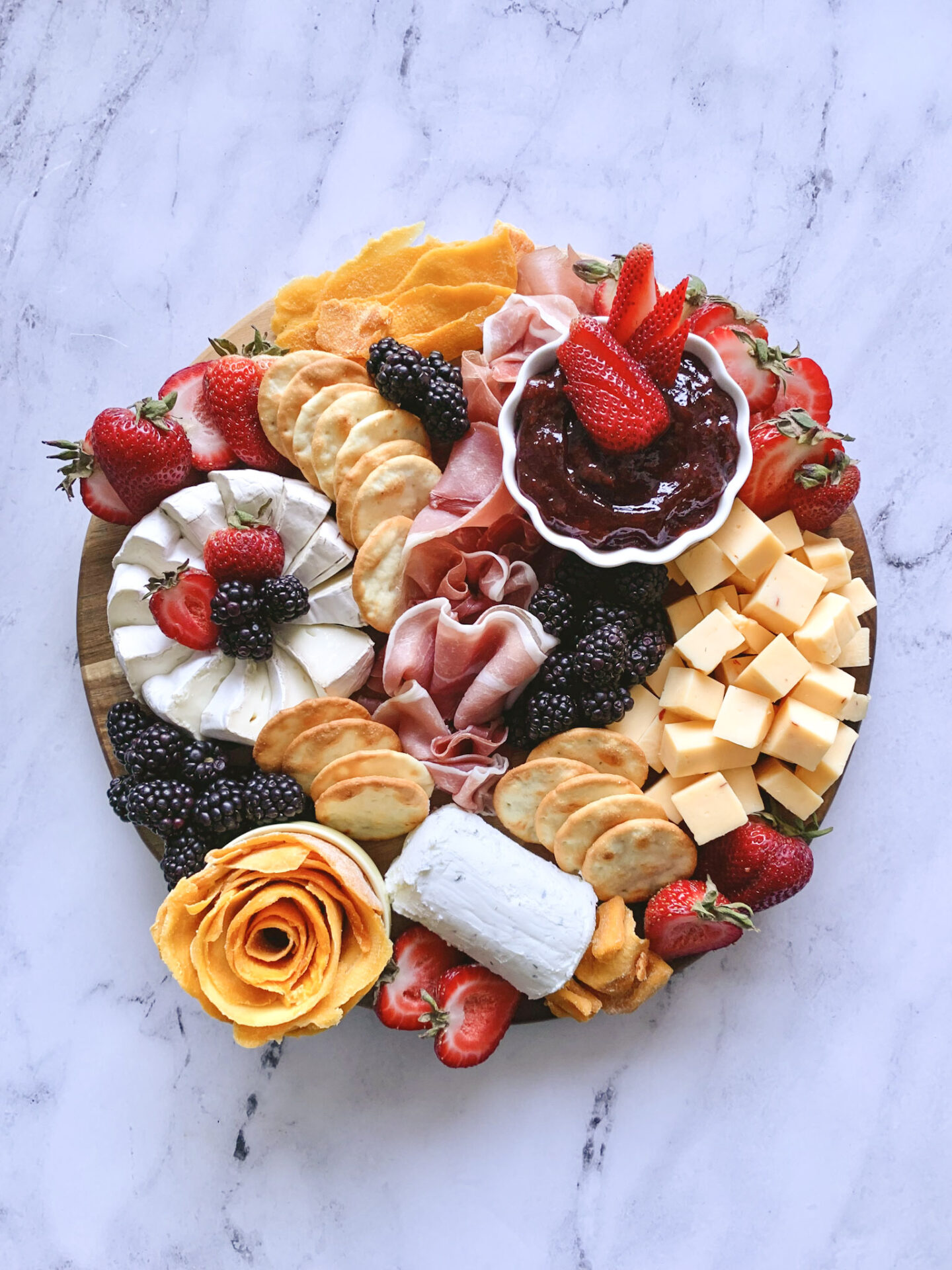 Aldi Charcuterie Board
Time to head over to Aldi for our "Aldi Charcuterie Board".
Aldi doesn't have as large of a cheese selection and you don't buy anything by weight, but the pricing is excellent. You can get such a steal and it's a great place to stock up for a cheap charcuterie board.
My budget here allowed me to grab three types of cheese for under $9. I picked up a hot honey gouda, double cream brie, and a herbed chevre. I don't think you'll find a better cheese deal!
For the cured meats I decided to go with simple prosciutto to give us one meat to enjoy.
Similar to our Trader Joe's charcuterie board, I scouted out the fresh produce. Their berries are certainly less expensive, however I didn't have the same option to buy single apples, pears, etc.
This opened the door for me to pick up a strawberry jam and dried mango. All these items help offer a mix of texture, color and work well across the spread.
For the carbs, I opted for the pita crackers for $1.95 which is comparable to what I spent on the baguette at TJ's.
Without a selection of herbs like basil and thyme available, I didn't do a garnish and planned to dress up the board with my strawberries. I did grab some gummy bears, but in full transparency, I didn't love how they were looking so I left them off the board and enjoyed them on the side.
The total for my Aldi Charcuterie Board was: $23.87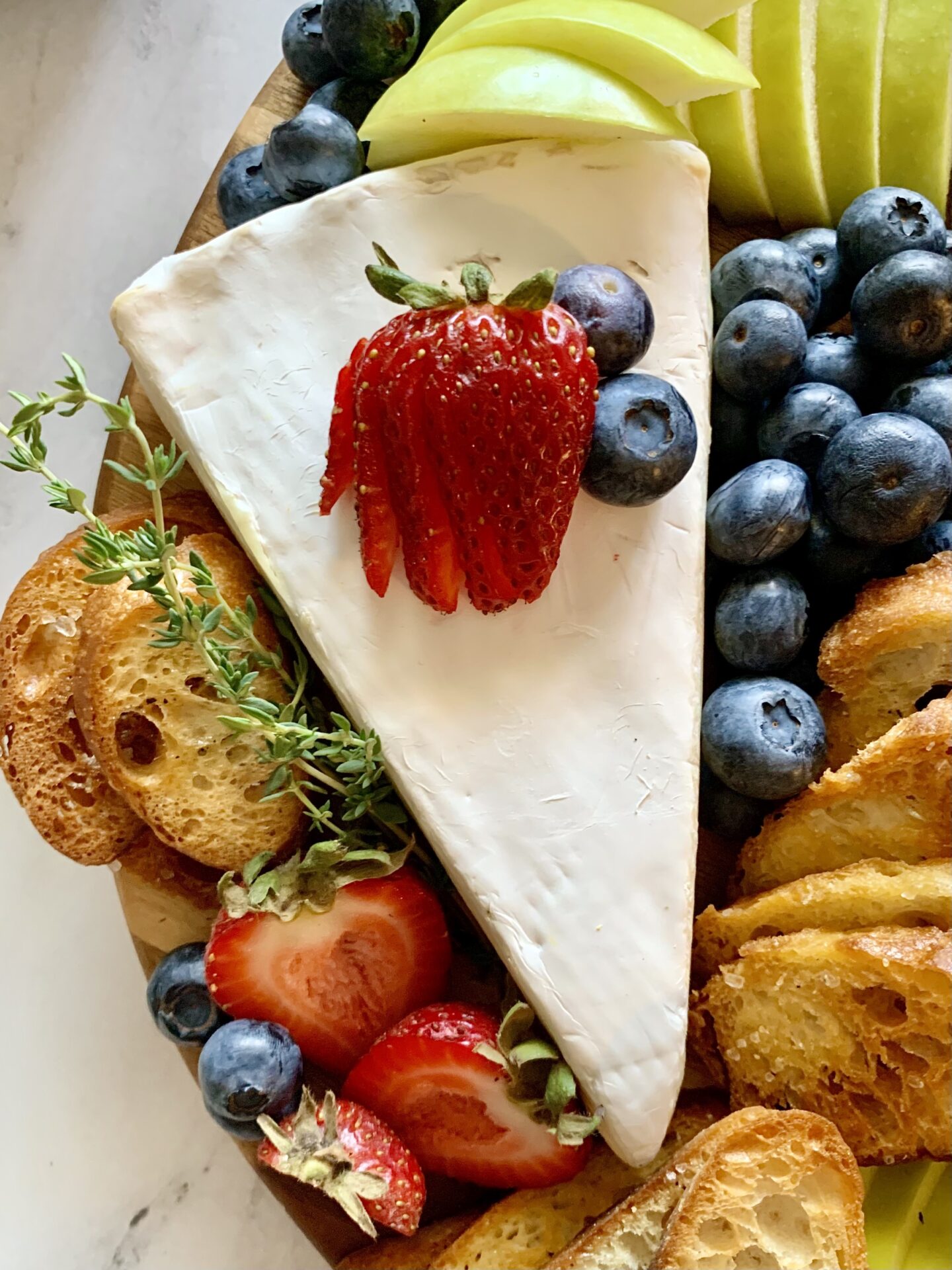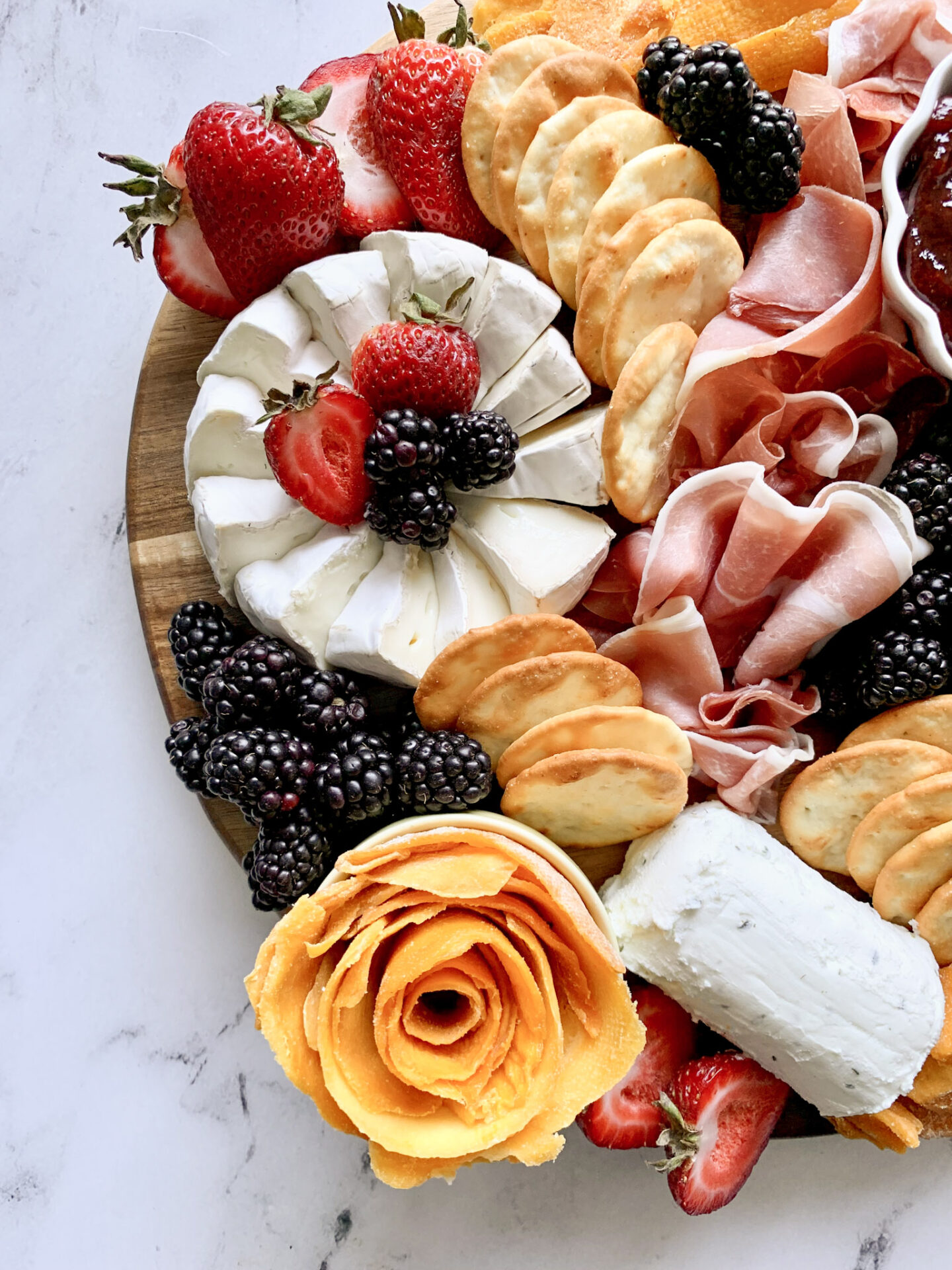 Tips for Building a Cheap Charcuterie Board
I built both charcuterie boards on the same platter to highlight how they can be designed for size and style. They were a hit!
My top 3 hot tips for when you're heading out the store to make your next budget charcuterie board are to:
Check your pantry before leaving the house

Come up with a game plan of how much you want to spend

Be flexible on picking your items since each store has different ways to cut costs and save!
Price Breakdown for Each Store
Here's my exact cheap charcuterie board shopping list for each store below:
Trader Joe's Charcuterie Board Shopping List:
Granny Smith Apple – $0.69

Blueberries – $3.49

Thyme – $1.69

French Baguette – $1.99

Gouda – $5.28

Double Cream Brie – $3.91

Calabrese Salame – $3.29
Total: $20.34
Ald Charcuterie Board Shopping Listi:
Strawberries – $1.69

Dried Mango – $3.39

Blackberries – $1.89

Prosciutto – $3.99

Goat Cheese – $1.89

Hot Honey Gouda – $3.59

Double Cream Brie – $3.49

Pita Crackers – $1.95

Strawberry Jam – $1.99
Total: $23.87
About our Charcuterie Guru & Guest Author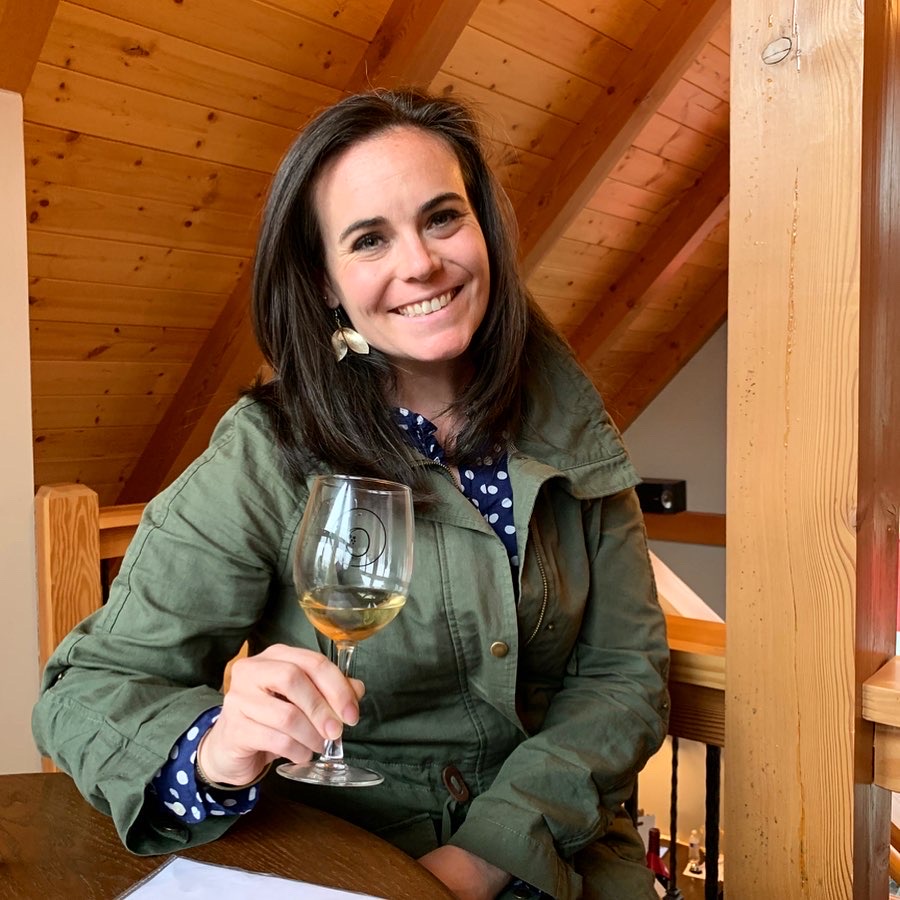 Stephanie David
Sharing a cheese board with friends while sipping a glass of wine is the basis for Cheers & Chews run by Stephanie David.
Stephanie loves to host, create beautiful cheese boards & dishes and share it all over a bottle of wine. Oftentimes if Stephanie is not hosting or cooking in the kitchen, you can find her visiting a local winery, traveling, or working out. Cheers & Chews was born with a desire to create a space to share her cheese board-building ideas, tips, and tricks, wines she's drinking, and pairings that are approachable for everyone!
Follow her on Instagram at @cheers_and_chews where she's all about that wine and cheese life. 🍷