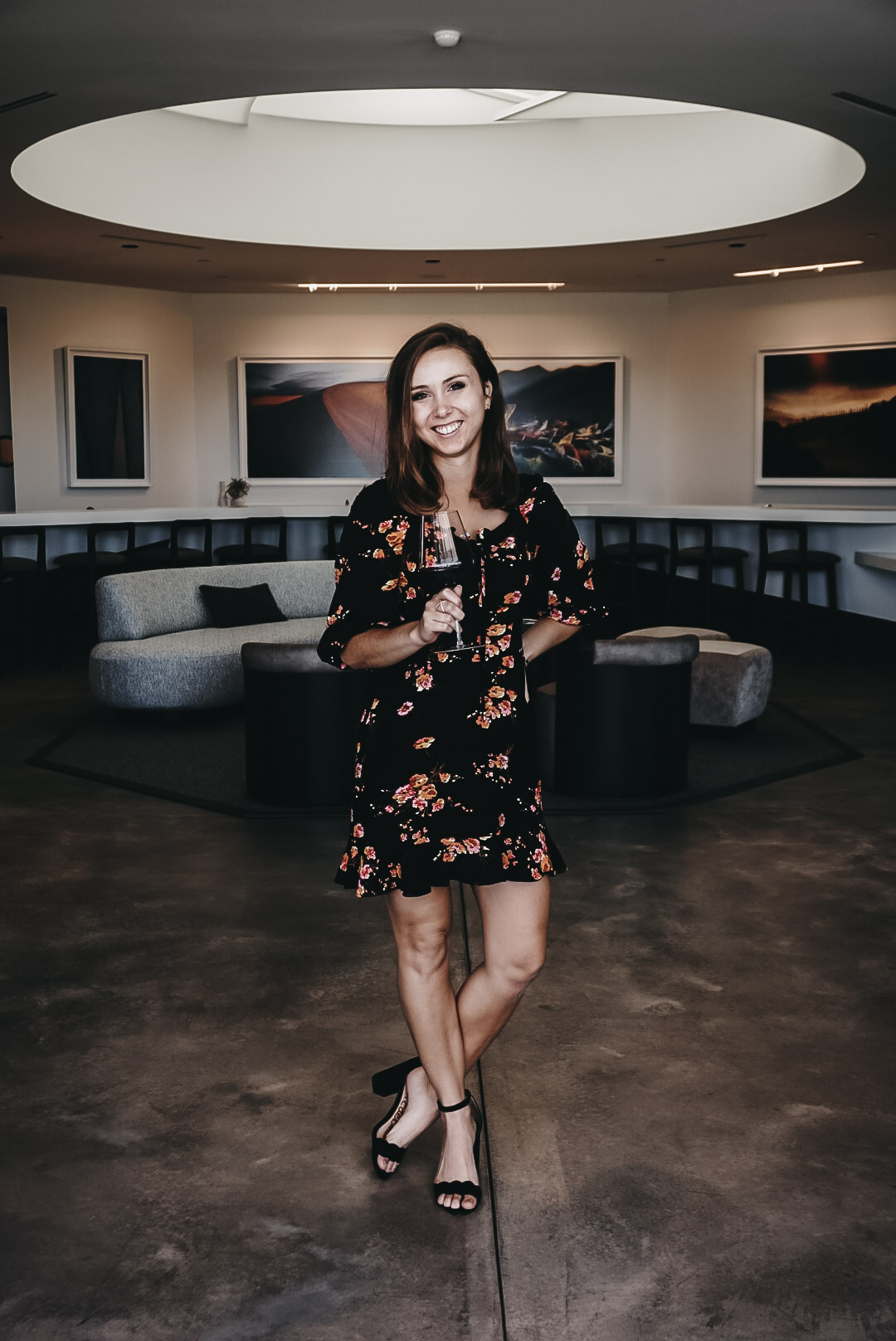 A good bottle of wine, much like a good photograph, evokes something inside us. Emotions, memories, dreams. It connects us to other people, to other places, to other time periods. Both share the story of the creator, but reflect back on the person experiencing them. For me, there is no other more personally enjoyable pairing than photography and wine. At Aperture Cellars, they believe that wine is an artistic expression as personal and universal as photography. So, it only makes sense that Andy and Jesse Katz would finally find a way to work together to produce some of the most stunning wines from California.
One of the most admirable traits about Aperture Cellars, is that the brand has always paid tribute to the owner/winemaker's father, Andy Katz, by showcasing his photographs on the labels. Now, in his beautiful new tasting room, Jesse Katz takes that to a whole new level. With stunning photographs encompassing the walls, and a statement-making skylight in the shape of a camera's shutter opening, it's unlike anything I've seen!
Apart from the visual beauty of this winery, Aperture Cellars also champions a range of Bordeaux-style wines from Sonoma County's Bordeaux varietal vineyard sites. They offer two series of wines. One is their soil series, which is blend and single origin wines crafted for their specific soil types. The second is their site series which includes terroir-driven expressions from premier Sonoma County single vineyard sites.
The one thing you can take away from Aperture Cellars is that they are a place like no other.