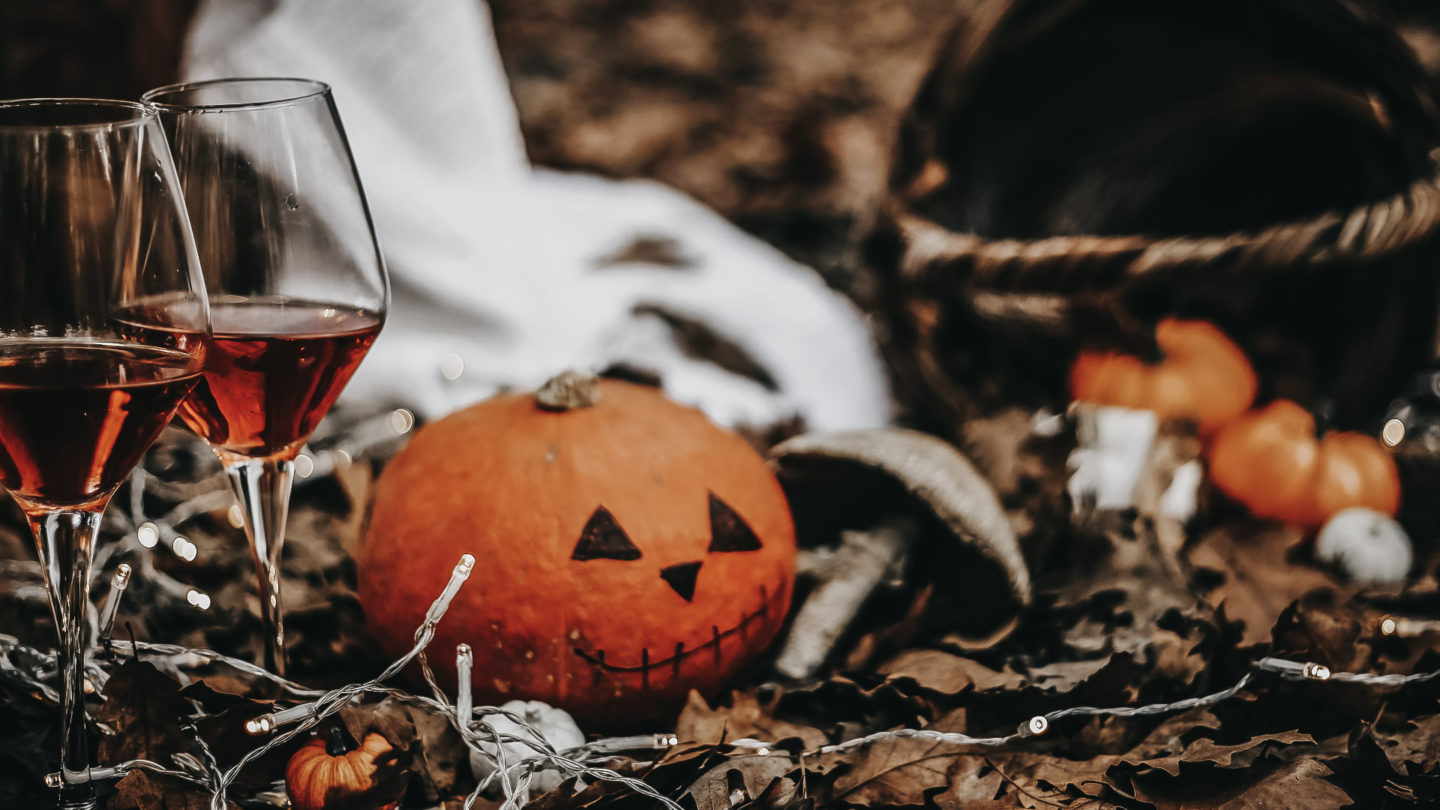 Halloween is my all-time favorite holiday. To live it up this season, I've come up with 31 spookily delicious Halloween movies and wine pairings to keep the party going, all month long. Pick and choose your favorites, or follow along and do one wine and movie pairing each day this month!
October 1
Beetlejuice & sparkling green slime cocktail. Beetlejuice is a seriously favorite movie for me, and I just had to do something fun to go along with it! Create an easy cocktail by mixing a dash of Midori melon liqueur with a glass of Cava. Bonus points if you decorate the glass with some spiders!
October 2
Frankenweenie & Gamay. Keeping things light and easy — the month has only just begun! Gamay is a fun wine because it's similar to Pinot Noir in its complexity and flavors, but generally more cost-effective. Pair it with this cute, easy-going movie for an instant pick-me-up.
October 3
Psycho & Barolo. Okay, things are getting real, real fast here. Psycho is a cult classic and deserves an equally iconic wine. Enter: Barolo. Similar to this movie's plot, Barolo is iconic, powerful, and has an agonizing wait until it finally reaches perfection.
October 4
Sleepy Hollow & Petit Verdot. Petit Verdot is an incredibly deep, dark grape. Similar to Sleepy Hollow, this wine has grippy tannins that stick with you till the end. Brood over this beautifully filmed movie with an equally angsty wine.
October 5
The Adams Family & Tannat. Tannat is a bit awkward and lesser-known as a varietal. It pairs well with the Adams Family because of its big personality that tends to be polarizing.
October 6
Coraline & Syrah. Syrah is a tricky one… just like Coraline. What will we find in the bottle? Will it taste like coffee and cherry pie? Or are we going somewhere darker than expected? With Syrah, it really, really depends. May you find something strange and wonderful.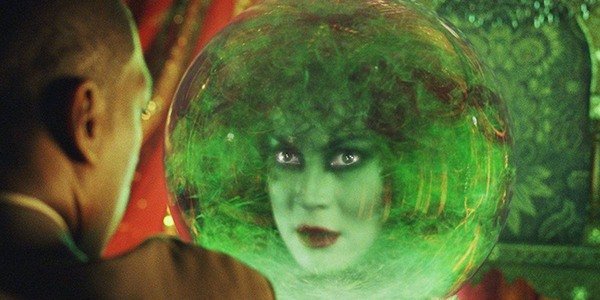 October 7
The Haunted Mansion & Rosé. Eddie Murphy… everyone loves him, everyone loves rosé. Need I say more?
October 8
Shaun of the Dead & Any Red Wine. Yes, any red wine. "Because you promised you'd try red wine instead of beer". Still don't get it? Watch the movie and finish your glass when you get to this line. 😉
October 9
Scream & Pet Nat. Scream has to be my all-time favorite scary movie. I love its irreverent nature and tongue-in-cheek plot. For this, I'd pair it with a Pet-Nat. Another irreverent twist on a classic.
October 10
The Witches & Chardonnay. Much like the witches, Chardonnay can be multi-dimensional, elegant, and powerful…. but also some people find it creepy & gross (if it's a bad bottle, I certainly feel that way).
October 11
An American Werewolf in London & Mourvèdre. Mourvèdre is dark, meaty, and savory. Everything a werewolf could want.
October 12
Hocus Pocus & Witches Brew. Every year, I find myself indulging in this pairing. There's just something magical about this childhood favorite paired with a glass (or bottle) of spiced red wine.
October 13
Texas Chainsaw Massacre & Two Buck Chuck. Set in the backwoods of Texas, this slasher film doesn't need anything fancy to enjoy. Pop open your favorite two-buck-chuck or canned wine and get the evening started.
October 14
The Exorcist & Sauvignon Blanc. There's nothing sweet about a crisp glass of Sauvignon Blanc. The lime, bell pepper, jalapeno, and lemongrass flavors of this wine are as green as young Regan's vomit in the midst of her attempted exorcism. Sipping on a glass of this herbaceous wine throughout the movie will reduce your uneasiness during even the most intense scenes.
October 15
The Silence of the Lambs & Chianti. Don't overthink it. This one just is.
October 16
Pumpkinhead & Pinot Noir. A true classic deserves a true classic. In the glass, you'll also find layers of complexity that mirror the movie's own complex narrative.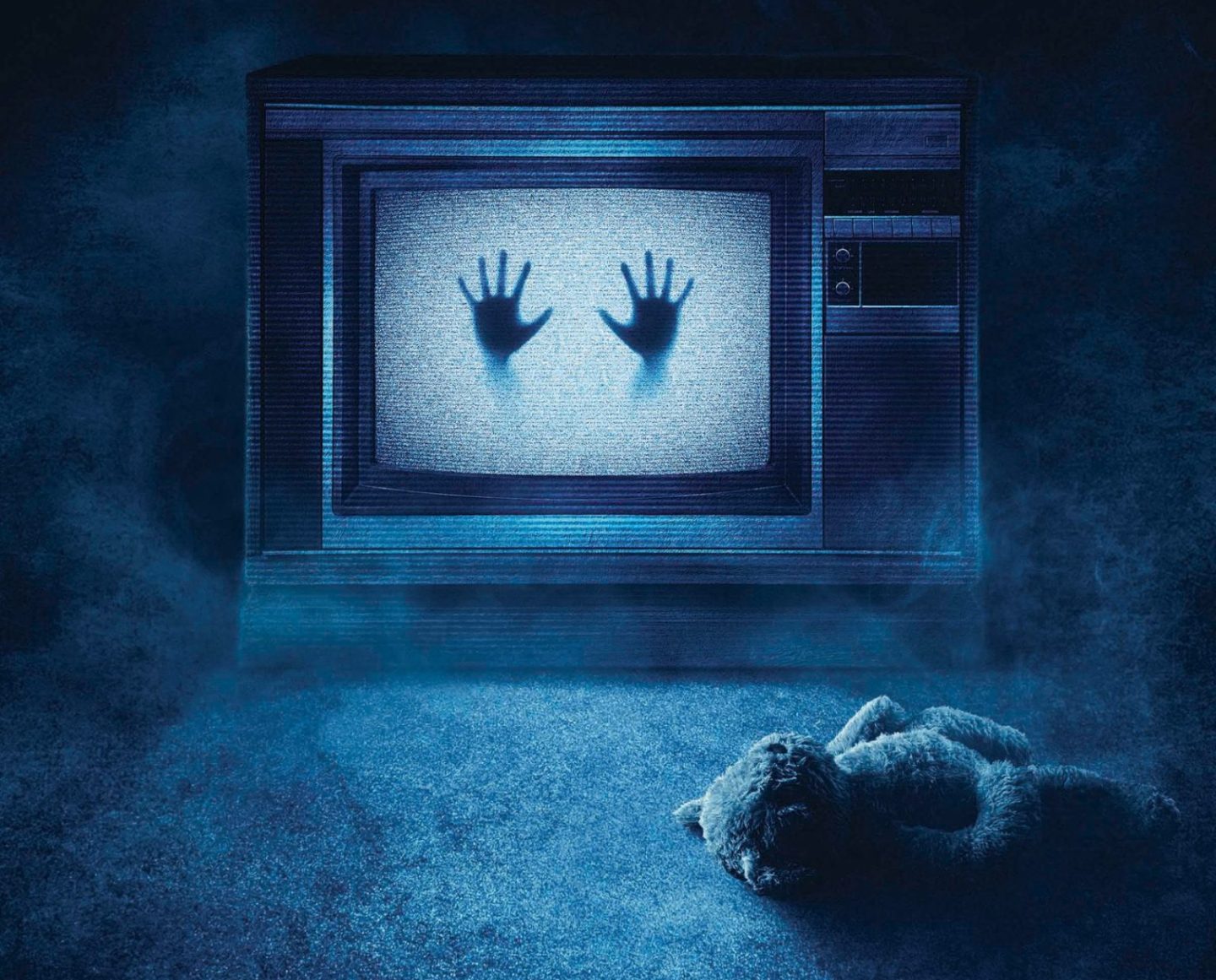 October 17
Poltergeist & Zinfandel. Strange and creepy things deserve a high-alcohol wine to help you navigate the horrors of this movie.
October 18
Monster House & Lambrusco. After quite a few scary movies in a row, let's ease it back with a light and refreshing Monster House paired with an equally drinkable wine. Lambrusco is fruity, medium-bodied, and easy to indulge in.
October 19
Evil Dead & Malbec. Relentless, bold, and completely in-your-face. This movie needs a wine that can stand up to its big personality. Malbec is down for the job with a full-bodied boldness and intense flavors.
October 20
Nosferatu & Riesling. Set in a German village, this silent movie is one not to be forgotten. Riesling (especially a German Riesling) is a perfect pairing. Both are sure to leave an impression.
October 21
The Hills Have Eyes & Tempranillo. A classic, horrifying slasher film calls for a classic wine that's just as savage. You'll find Tempranillo's earthy flavors and strong tannins will pair well with the movie's dry, desert setting.
October 22
28 Days Later & Vinho Verde. The zombies in this movie are absolutely terrifying. They're fast, smart, and coming in fast. Don't let yourself get so tipsy you don't know what's going on… Vinho Verde's light nature and low alcohol will keep you on your toes.
October 23
Paranormal Activity & Grenache. I remember when everyone was talking about Paranormal Activity. It was quite the crowd-pleaser and memorable movie! Grenache is equally likely to leave an impression.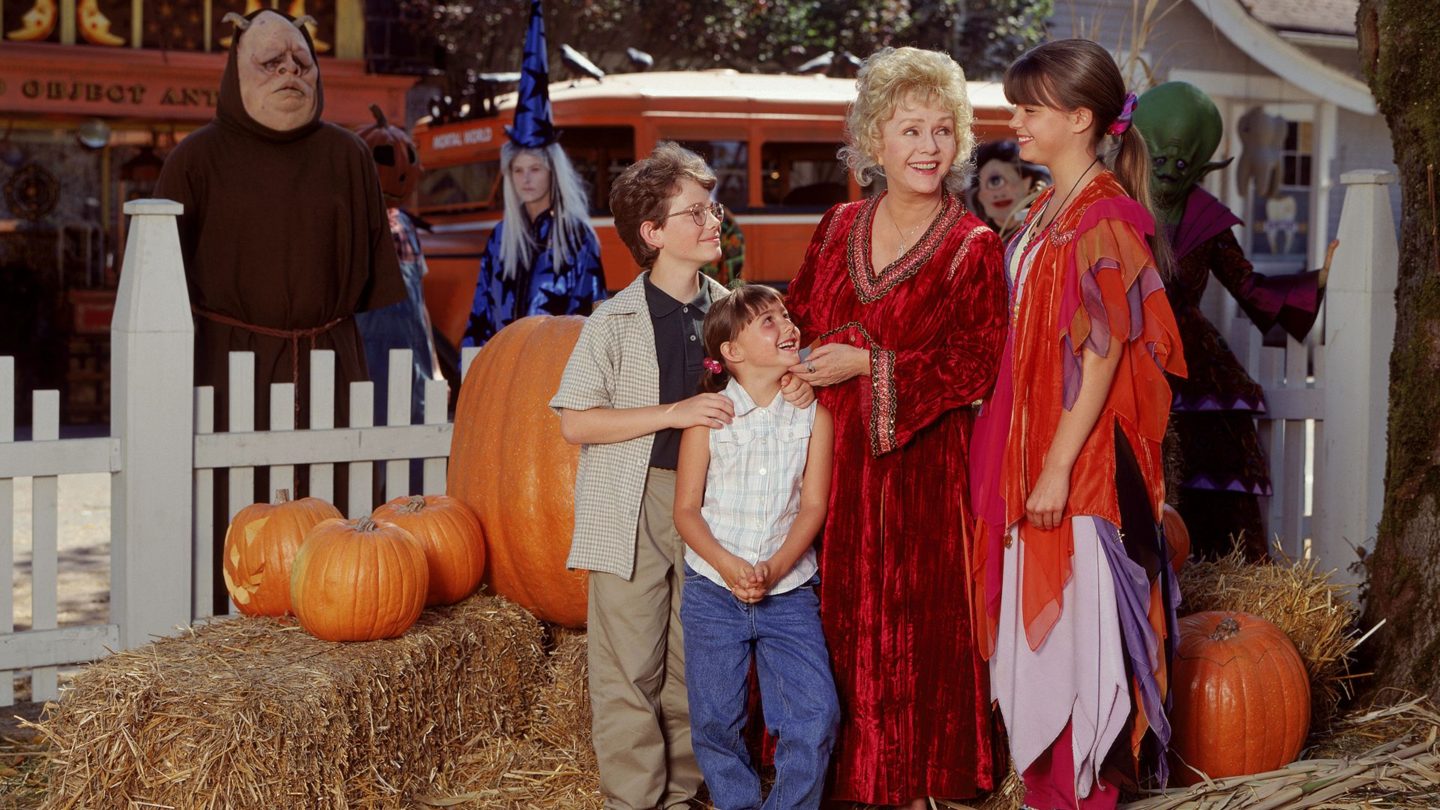 October 24
Halloweentown & Moscato d'Asti. I grew up watching Halloweentown on Disney Channel. This lighthearted movie calls for some easy, bubbly wine. Moscato'd'Asti is sweet and low in alcohol, a perfect dessert wine that's just as enjoyable as this film.
October 25
Ernest Scared Stupid & Chenin Blanc. Ernest Scared Stupid is a horror-comedy that's bound to leave you laughing. Enjoy it with Chenin Blanc, a high-acid, smooth wine that's easy to drink.
October 26
Casper & Barbera. Casper is a kind, young ghost who peacefully haunts a mansion. While he might be scary on the outside, he has nothing but good intentions. Similarly, you'll find Barbera to sound bold and tough in name, but actually fruity and easy to sip in the glass.
October 27
Halloween (1978) & Cabernet Sauvignon. The true classic Halloween movie deserves an equally classic wine: Cabernet Sauvignon. Both are also incredibly intense, bold, and worth the wait.
October 28
Halloween (2018) & Merlot. Merlot is often subjected to being thought of as a "lesser" varietal – but don't let that misconception fool you. It's just as capable of being complex, brooding, and ageable. Similarly, don't write Halloween (2018) off just because it's a sequel. There's a lot of power there.
October 29
Edward Scissor Hands & Gewurztraminer. Poor Edward just wants to fit in… and so does Gewurztraminer! Gewurztraminer is deliciously refreshing & easy to drink wine. Much like Edward and his scissor hands, however, people tend to be scared away by first impressions. What can we do? Gewurztraminer isn't easy to say.
October 30
It's the Great Pumpkin, Charlie Brown & Spiced Apple Wine. Such a light-hearted classic! Do something special for your soul and find some spiced apple wine. Made from apples and paired with autumn spices, this wine is sure to bring your October to a happy end.
October 31
Trick R Treat and Champagne. Horray! We've made it to the end. Celebrate by popping a bottle of Champagne and pairing it with this spooky anthology. Both are sure to keep you on your toes.