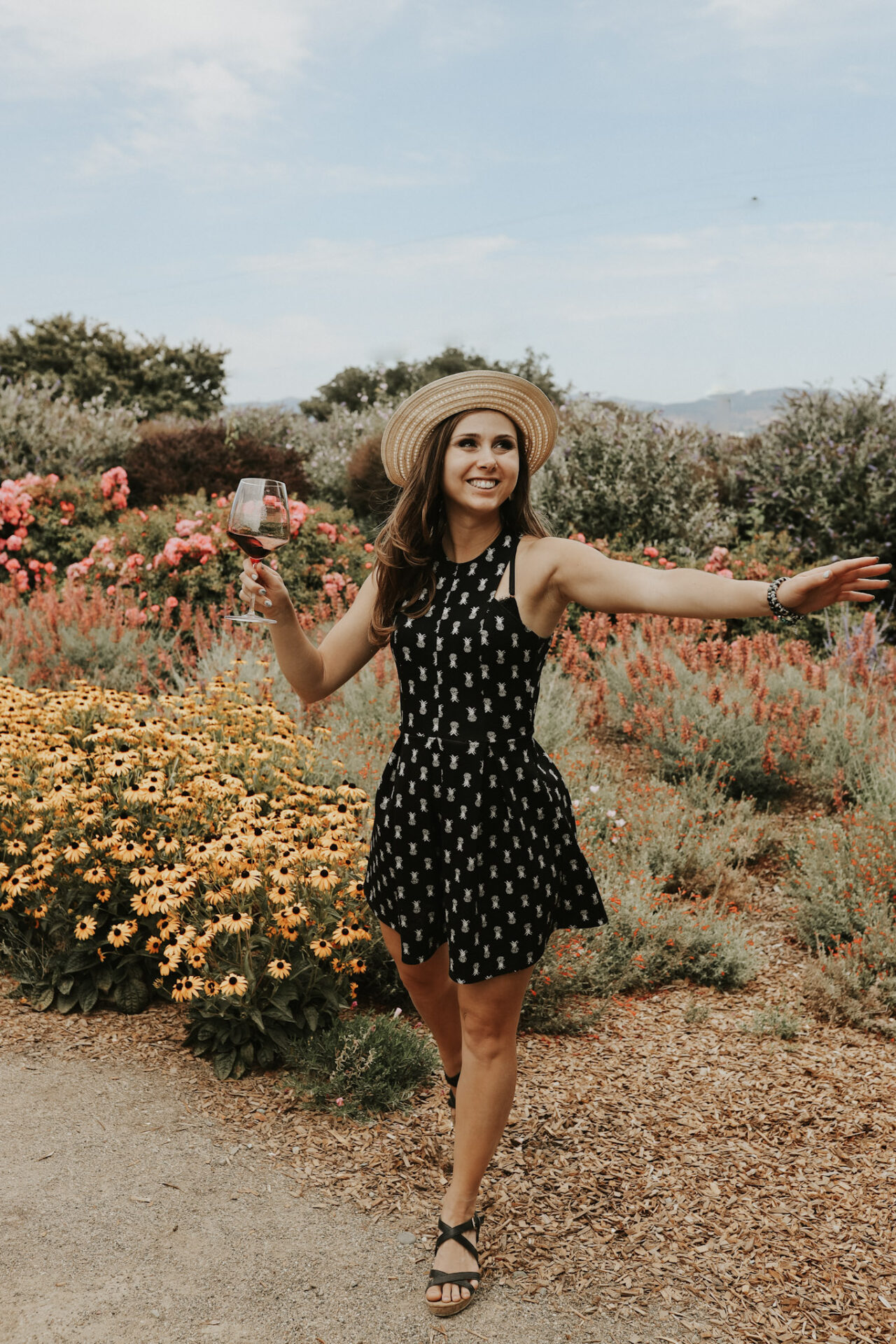 Although most look at this time of year as the end of summer, I say it's still in full swing! And what better way to celebrate than with some wine! Take a look at some of my favorite budget-friendly, delicious summer sips.

Zardetto Prosecco Brut NV
Let's start with this lovely sparkling aperitif. Zardetto is a leader in the production of sparkling wine for more than 40 years.
This Prosecco is a lemon-yellow in color with elegant, refined bubbles that form a hearty white froth. The aromas of white flowers, apricot and herbs create a delicately soft bouquet. The palate is comprised of citrus, orange blossoms and stone fruits. Fresh citrus and floral notes linger on the finish.
It's perfect for a summers day at the beach, or for a summer celebration with your girlfriends.
Try this elegant wine out for yourself here.

Clean Slate Riesling 2019
This balanced and elegant Riesling from the Mosel region is a perfect summer fit.
Represented in the name, the thin slate stones found in the vineyards are a critical component to reflecting and retaining heat in the Mosel River's cool climate. Grapes from the Lower Mosel provide mineral notes, grapes from the Middle Mosel create a hint of spiciness, and grapes from the Upper Mosel supply fresh, peach flavors. The result is a clean, fresh flavor and a perfectly balanced taste profile that is delicious with food and perfect to share with friends.
This medium-dry Riesling is perfect with spicy foods, fish, poultry or purely to enjoy on its own.
Try it out for yourself here.

Ponga Sauvignon Blanc 2020
From New Zealand's Marlborough wine region, this zesty and refreshing Sauvignon Blanc will be your new summer go-to.
The Ponga fern, illustrated on the label, was once used by the indigenous Māori people to guide their path through New Zealand's wilderness.
With vibrant aromas of ripe citrus and tropical fruits on the nose, and a refreshing palate full of white peach and grapefruit, this wine is a great pairing for a warm day filled with oysters and seafood.
Not to mention, the screwcap closure makes it perfect for a trip to the beach or camping!

Try this delicious Sauvignon Blanc out here.
Zenato Valpolicella Classico Superiore 2017
This classic was founded in 1960 by the Zenato family – a pioneering family in Italian wine, and a "benchmark" producer in the Veneto region.
The blend of 80% Corvina, 10% Rondinella, and 10% Oseleta is composed of varieties native to the Valpolicella region. The fruit from steep slopes in the historical Sant'Ambrigio zone of Valpolicella Classico adds to the making of this classically styled wine.
This is a summer favorite due to its soft and supple wine that is bright and refreshing—especially with a little chill. This wine pairs well with charcuterie, seared tuna, and roasted chicken.

Get some for yourself here.

Bodegas Volver was founded in 2004 by fourth-generation viticulturist Rafael Cañizares. Cañizares' work centers around recovering old vineyards, which, either through low production or lack of generational succession, have previously been lost.
This wine is 100% Tempranillo, sourced from a high-altitude single vineyard, Finca Los Juncares, located in the eastern part of D.O. La Mancha. The vineyard was first cultivated in 1957 and is situated at an altitude of more than 2000 feet. Soils are composed of sand and limestone where the sandy surface is mixed with red clay, resulting in extremely low yields. Dry and organically farmed, the grapes come from goblet-trained vines. Once selected, the fruit is hand-picked and transported in small crates. Aged for 15 months in new French oak barrels, the wine is then bottled without filtration.
With aromas of tobacco, licorice, and black currants, and hints of toast and mature fruit, this wine pairs great with tapas, or anything cooked on the grill.
Try it out for yourself here.

Lapostolle Cuvée Alexandre Cabernet Sauvignon 2019
In 1994 Alexandra Marnier Lapostolle and her husband, Cyril de Bournet, discovered within the Apalta region a plot of un-grafted Carménère and Cabernet Sauvignon vines first planted in 1920. The Marnier Lapostolle family soon ushered in a new era of Chilean winemaking, bringing recognition to the region as Chile's first grand cru. The family's mission continues today under the leadership of son Charles de Bournet Marnier Lapostolle. Apalta is different than the rest of the Colchagua Valley in that it has a special meso-climate.
The vineyard, "El Condor de Apalta," is today Demeter-certified Biodynamic!
The blend is mostly Cabernet Sauvignon with small amounts of Cabernet Franc and Carménère. The wine goes through native yeast fermentation followed by aging in mostly neutral French oak barrels.
With an intense, deep red color, an expressive and intense nose with cassis and black currant aromas, this elegant & expressive wine is perfect for a classy summer's night.

Try it out for yourself here.
Whether you're on the beach, camping, or just hanging out at home with your friends, be sure to end your summer sipping on these delicious wines!