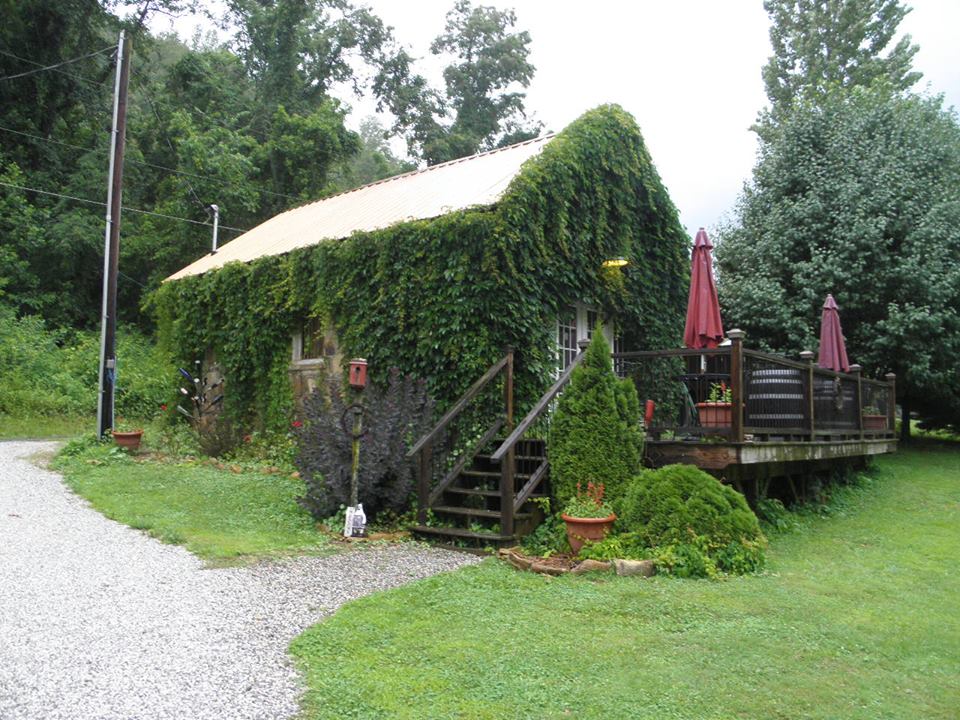 Located in a charming, ivy-covered stone cabin, Calaboose Cellars is America's smallest free-standing, complete winery. The 300 square-foot facility packs in a bathroom, lab, sink, computer, tasting bar, tanks, carboys, and finished wine, as well equipment storage on the ground and in a loft.
Legend has it that the local lawman locked up the hooligans in the building to cool down until they went before the magistrate. Now the "jailhouse" is used to incarcerate some wine!
Don't let the bars on the windows fool you – pull up a seat and enjoy the vineyard views from this cozy cabin in the shadow of the Great Smoky Mountains.
UPDATE: 12/18/2021 – it appears Calaboose Cellars is now permanently closed, unfortunately.