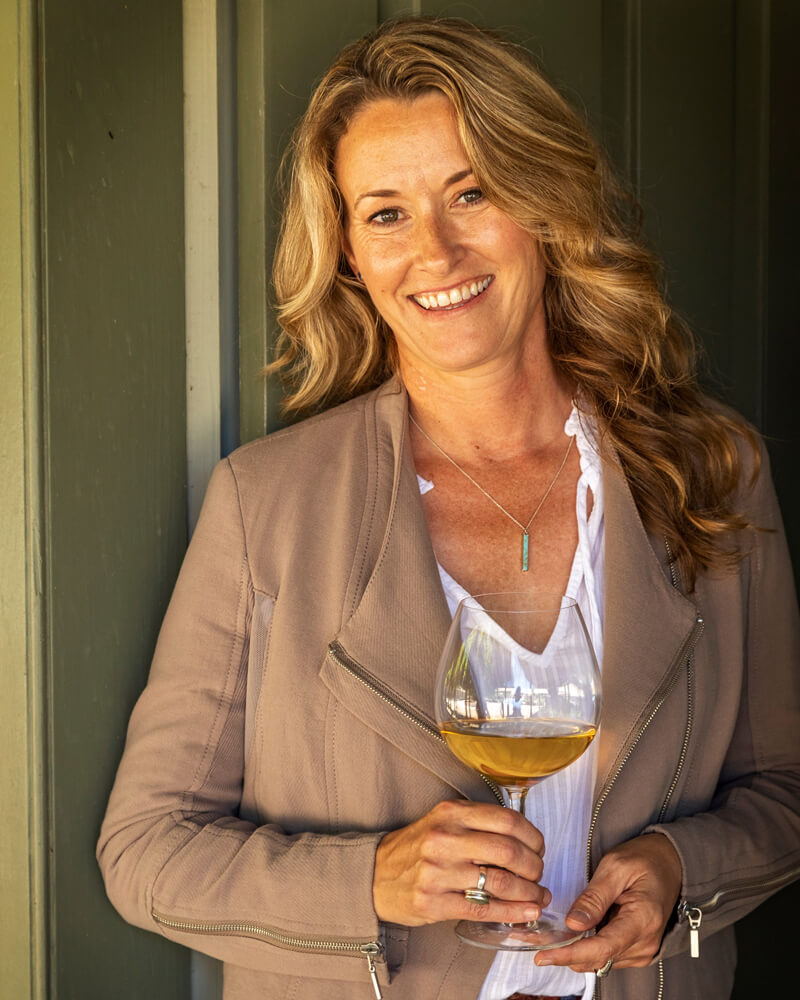 Roxie Ward of Butternut Wines is a true inspiration. With over 20 years in the wine industry, Roxie has developed a passion for winemaking, which shows in each bottle of Butternut Wines. I was able to interview Roxie to dive deeper into her experience within the wine industry, and becoming the heart and soul of Butternut Wines.
My interview with butternut wines winemaker
To get us started, I'd love it if you could tell us a little about yourself – what do you do, where you work, any other details you'd like to share?
I am the Production Winemaker here at Miller Family Wine Company in Santa Maria, California. I am in charge of the cellar and all wine production for our 1.2 million gallon facility. I am also the winemaker for Butternut, our nationally distributed wine brand. I was born and raised in California. I studied Winemaking in Australia and have been in the wine industry for over 20 years.
With 20+ years in the wine industry, your path has transcended continents, winemaking styles, and more – what is it that excites you most with working on the Butternut Wines brand?
This brand encompasses all I have learned in the wine industry…..From old world traditional techniques to modern winemaking such as the use of Micro-oxygenation. We are making a fine wine that is available to the broader market.
Butternut is an approachable, affordable, everyday wine with cute packaging. Keeping on top of the latest trends, does the Butternut team have any other exciting new additions or plans coming up?
Yes, we are adding a Sauvignon Blanc to the line up. We will bottle it this April and we are really excited for everyone to try the new addition. It will be in line with the other Butternut wines as a varietal correct with a touch of creamy oakiness.
What is one piece of advice you could tell your younger self?
To be patient- Enjoy the long journey your career will have as all the hard work will pay off.
And, to wrap things up… What is your favorite wine to drink right now, and what do you pair it with?
I am a big fan of Clare Valley Rieslings from Australia with Duck confit. Riesling is one of my favorite varieties. It is so diverse in the wine style that can be made and all of them are delicious plus the beautiful characters that come out in aging.
wines available at butternut wines
Watch my interview with Roxie Ward here: