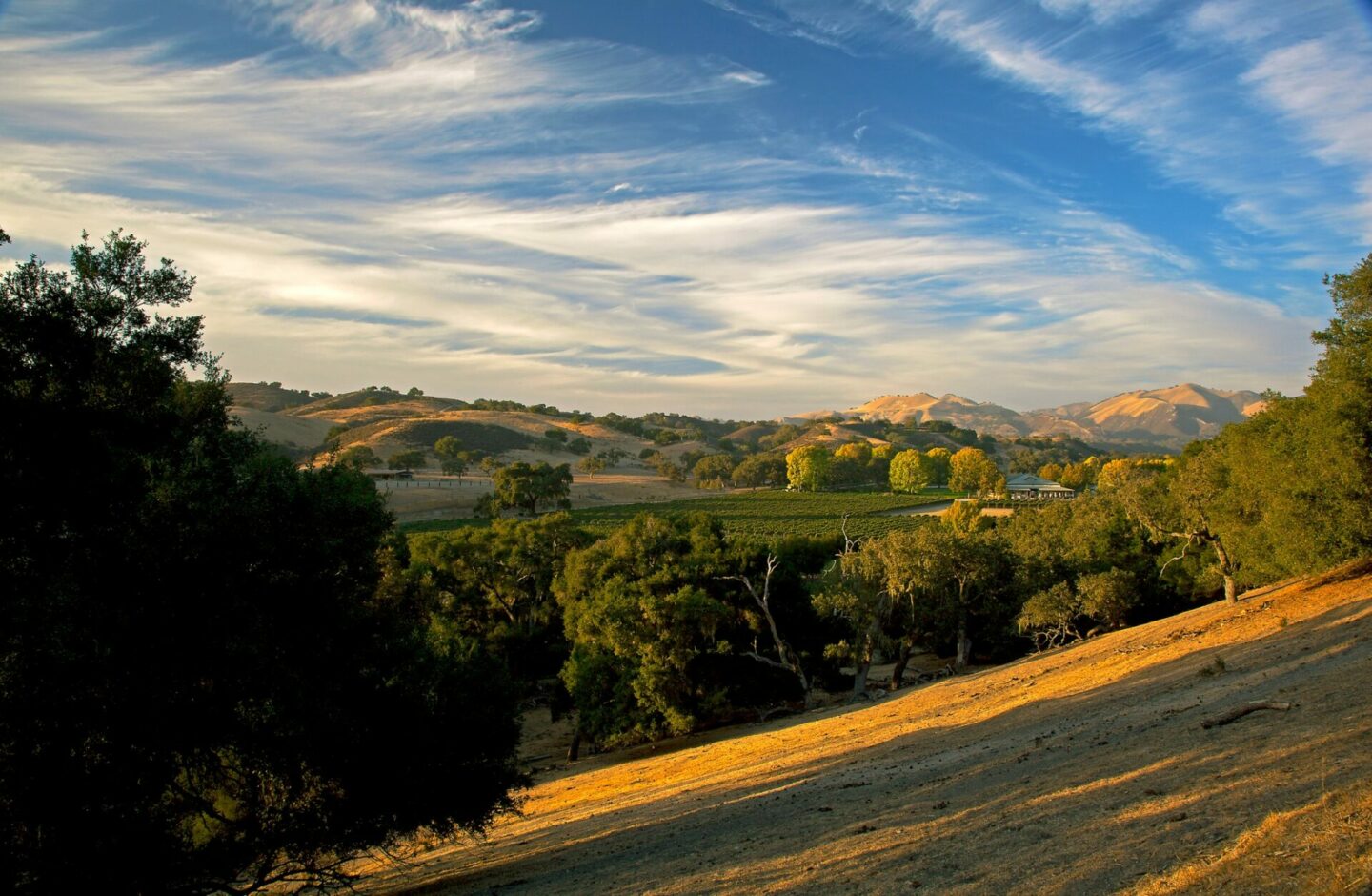 If you're looking for all the charms of small town living and award winning wines, Los Olivos is the perfect weekend getaway! Nestled into the Santa Ynez Valley, Los Olivos is home to some incredible shopping, a thriving local art scene, scrumptious casual dining spots, and of course, some of the best wine tastings around. Whether you're looking to explore the many tasting rooms found in historic downtown, or you're someone who prefers to roam along the hedges and rows of the grape vines, be sure to check out this guide to some of the best Los Olivos wineries!
Best Los Olivos Wineries
For anyone who loves dry red wines, this small town needs to find its way onto your wine country bucket list. The unique terrier and climate helps to create some unforgettable bottles of wine. There's so many great vineyards and wineries in Los Olivos, but the recommendations you'll find in this blog post are just a few of my favorites.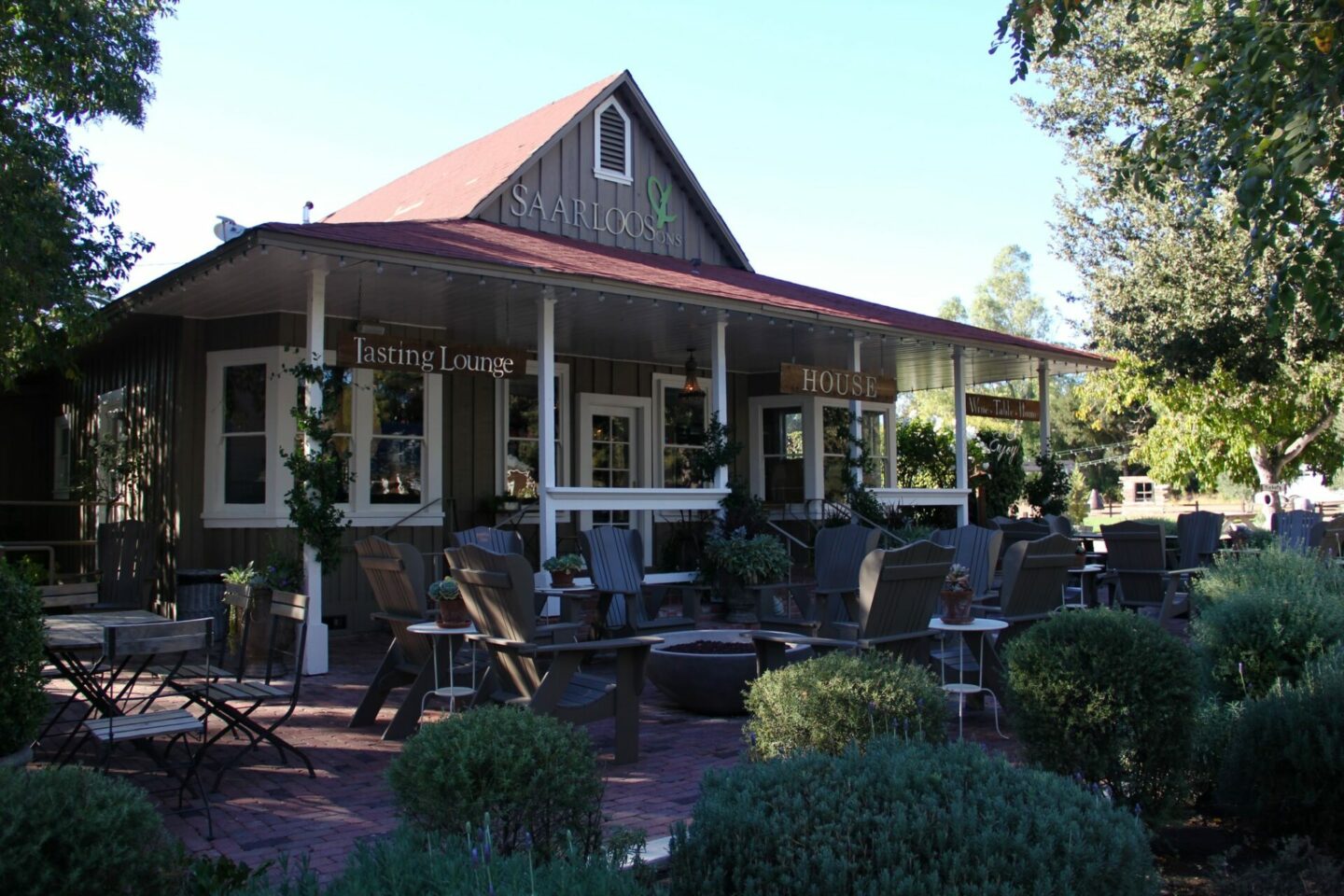 Saarloos & Sons
Where else can you find a fine wine and cupcake pairing menu?! Saarloos & Sons is a wonderfully unique and fun tasting experience, and I can't recommend it enough! You'll feel right at home as soon as you step foot into this charming, yet strikingly stylish home-turned-tasting room. The outdoor patio is also stunning, and a great place to enjoy a glass of Sauvignon Blanc alongside some delectable mini cupcakes!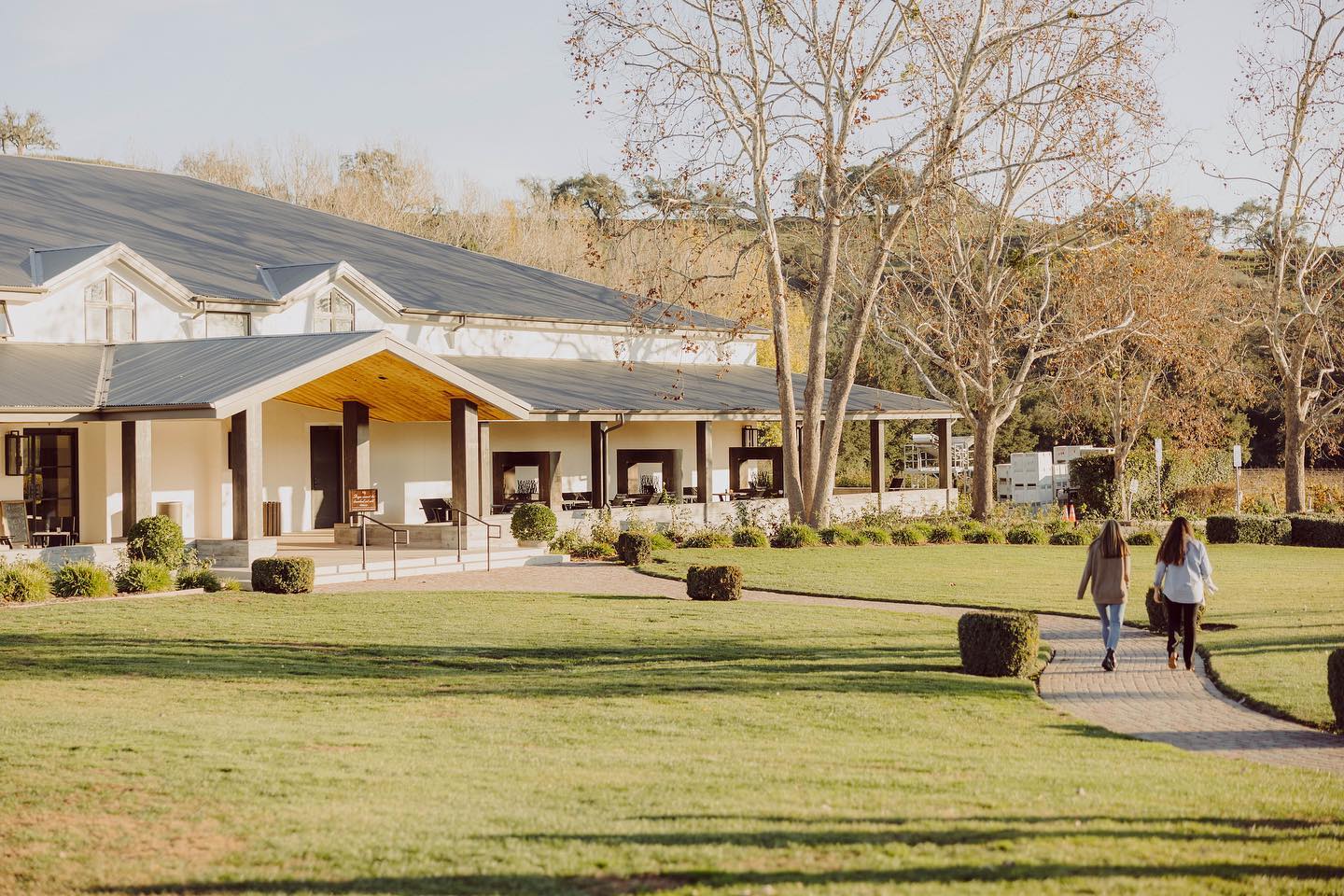 Fess Parker Winery & Vineyard
This is one of my absolute favorite wineries – the wines here are fantastic, the tasting room is stunning, and Ashley Parker Snider has been part of her family's legacy for more than three decades! The Fess Parker Winery specializes in estate grown Syrah, Riesling, and Viognier, as well as Pinot Noir and Chardonnay from the Sta. Rita Hills and Santa Maria Valley AVAs. In all, you'll find more than 100 planted acres of estate vineyard on the beautiful Foxen Canyon Wine Trail.
They also have multiple tasting rooms in Los Olivos, along with an inn and brewery! It's one of the top destinations in the Santa Ynez Valley, and absolutely needs to be on your itinerary!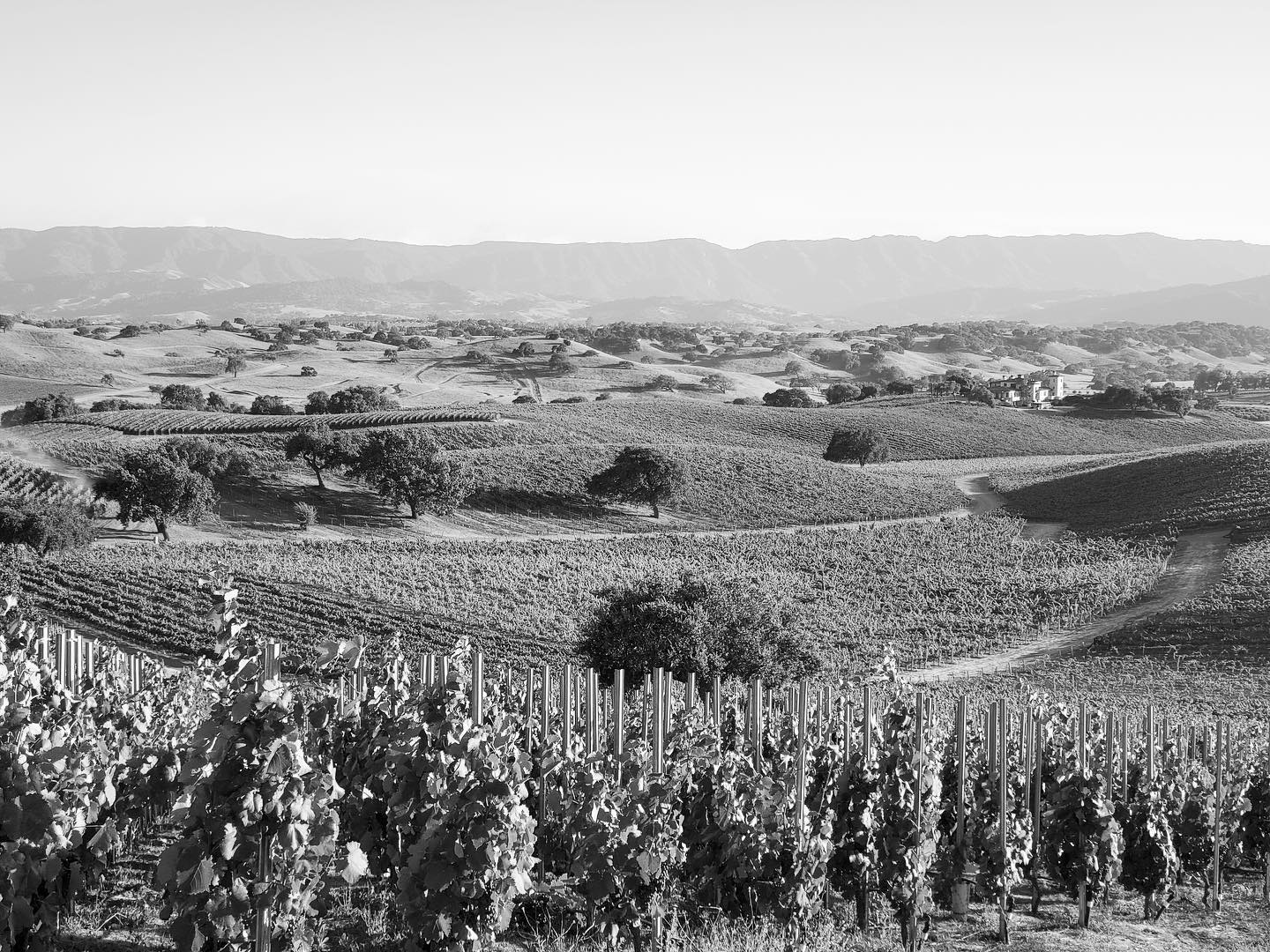 Stolpman Vineyards
If you're someone who loves Syrah, you won't want to miss out on a visit to Stolpman Vineyards. The unique, limestone soils found in the Ballard Canyon AVA receives unobstructed breezes off the Pacific Ocean, creating ideal growing conditions for Syrah and Roussanne grapes. And if you're someone who loves unique wine tasting experiences, once a month, Stolpman Vineyards offers a vineyard hike.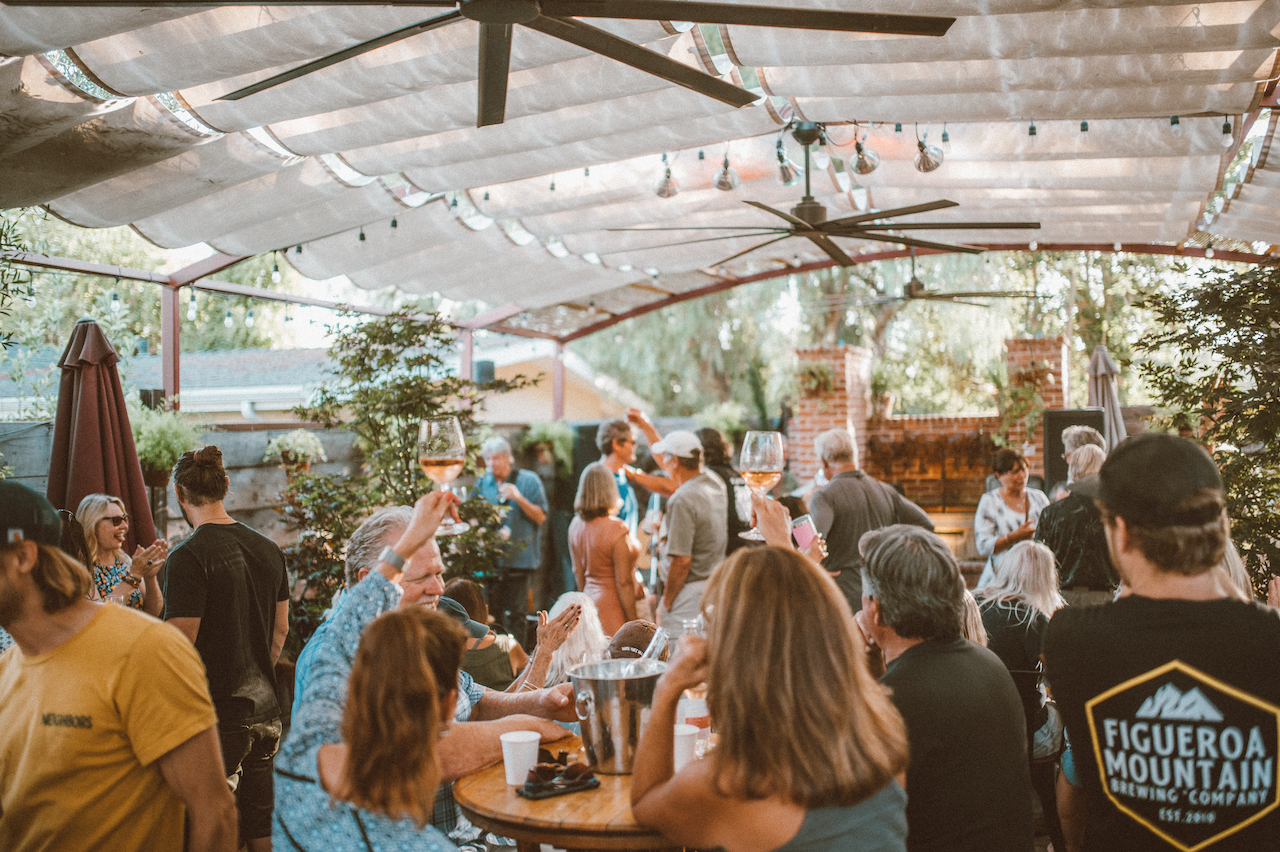 Carhartt Family Wines
When the Carhartt Family decided to try their hands at planting grapes over 25 years ago, they planned to sell them to a few winemaking friends. Today, those seven acres of Merlot and three acres of Syrah have grown substantially, and the Carhartt Family now owns and operates three different vineyards with their own distinctive set of varietals and characteristics.
And if you're thinking the name sounds a little familiar, that's because the Carhartt Clothing brand was founded by Hamilton Carhartt – owner Mike's great-great grandfather – in 1889, and continues to remain a family operation to this day.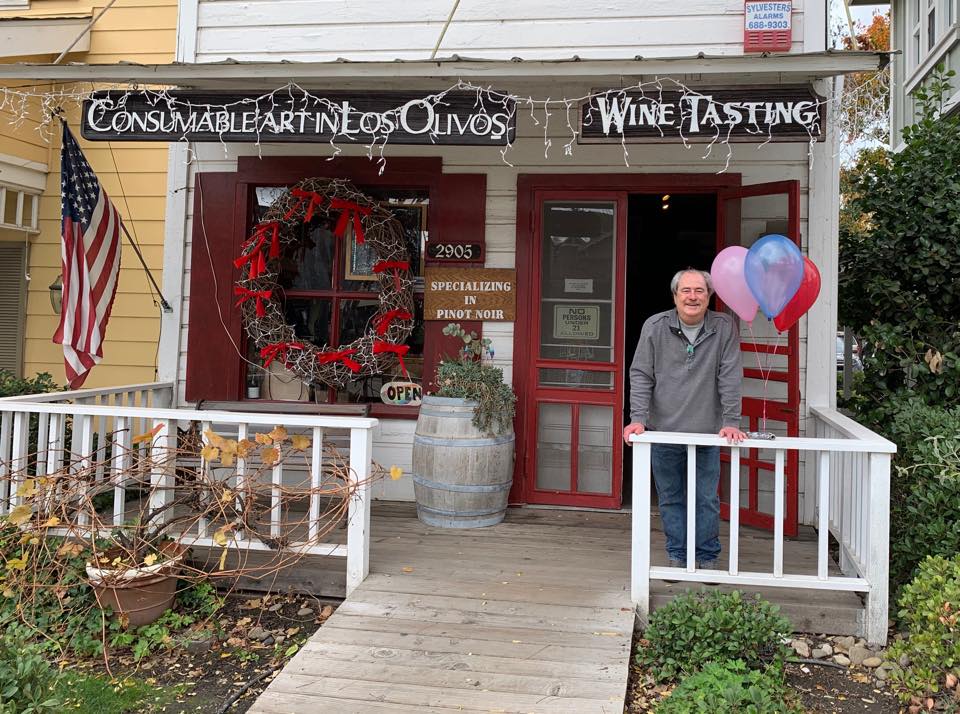 Los Olivos Tasting Room & Wine Shop
This 19th Century general store turned wine tasting room will give you a wonderful taste of local history, and let you sample a little Pinot Noir and boutique Central Coast wines while you're at it! The Los Olivos Tasting Room and Wine Shop opened its doors over 35 years ago, and has remained a popular choice among locals and tourists alike!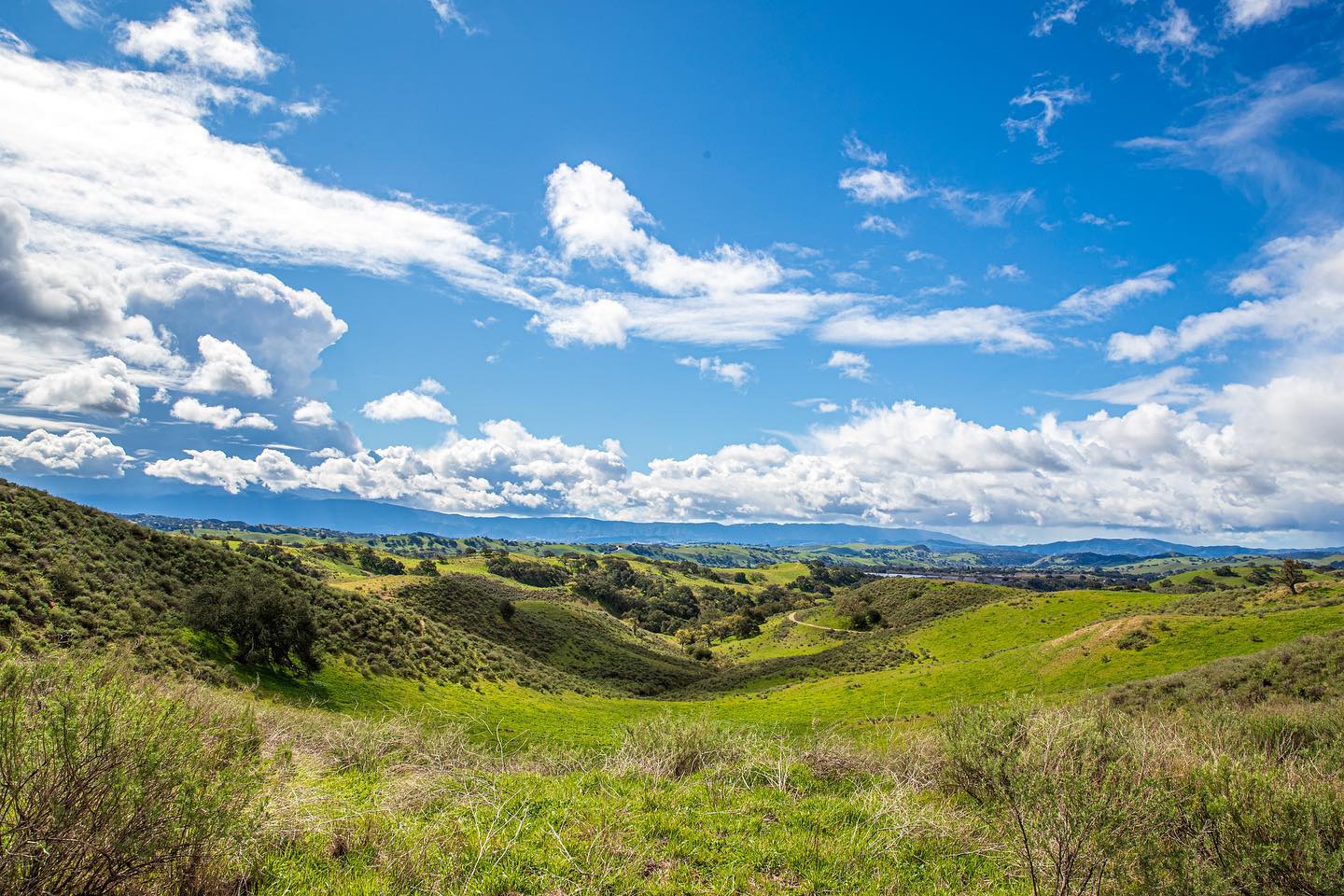 Demetria Estate
When you take in the gorgeous sweeping views, it'll be easy to see why Demetria Estate is one of the most popular wineries in Los Olivos. This family-run winery is all about biodynamic farming. If you visit during the spring season, you might be lucky enough to see first hand while watching sheep graze among the vineyard vines. That's just one of the ways that Demetria takes a holistic approach to farming. I highly recommend coming in and learning more for yourself. You'll need a reservation, but believe me when I say you don't want to miss out on these wines and the views!
Learn more about Demetria Estate
Los Olivos Wineries Map
I made you a Los Olivos Wineries Map on Google Maps to save or use when helping you plan! When we decide what tasting rooms to visit in a day, we make a short Los Olivos wineries list and then look at them on a map to decide what's near each other so we should group them together. Many of these are downtown tasting rooms, and it's easy to explore and make your way from one to another!
Frequently Asked Question
How many wineries are in Los Olivos, CA?
There are more than 20 wineries in Los Olivos! This blog post only includes a small handful, but it's a great jumping off point. It's nice to go in with a plan and a rough idea of what you'll be doing – but allow for some spontaneity too! Ask the locals for recommendations, and allow yourself the flexibility to pull over when something looks fun or catches your eye.
Where is Los Olivos?
This small, unincorporated town is located in Santa Barbara County, and found nestled in the Santa Ynez Valley!
What wine is Los Olivos known for?
There's so many great wines to choose from here, but "when in Rome," you should absolutely try some Pinot Noir, Syrah, Cabernet Sauvignon, or even a Sauvignon Blanc! If you enjoy dry red wines, this is absolutely the wine country destination for you!
Other Blog Posts You'll Love
Wine Tasting in Santa Barbara: A Day Trip Guide
Women in Wine: Ashley Parker Snider of Fess Parker Winery