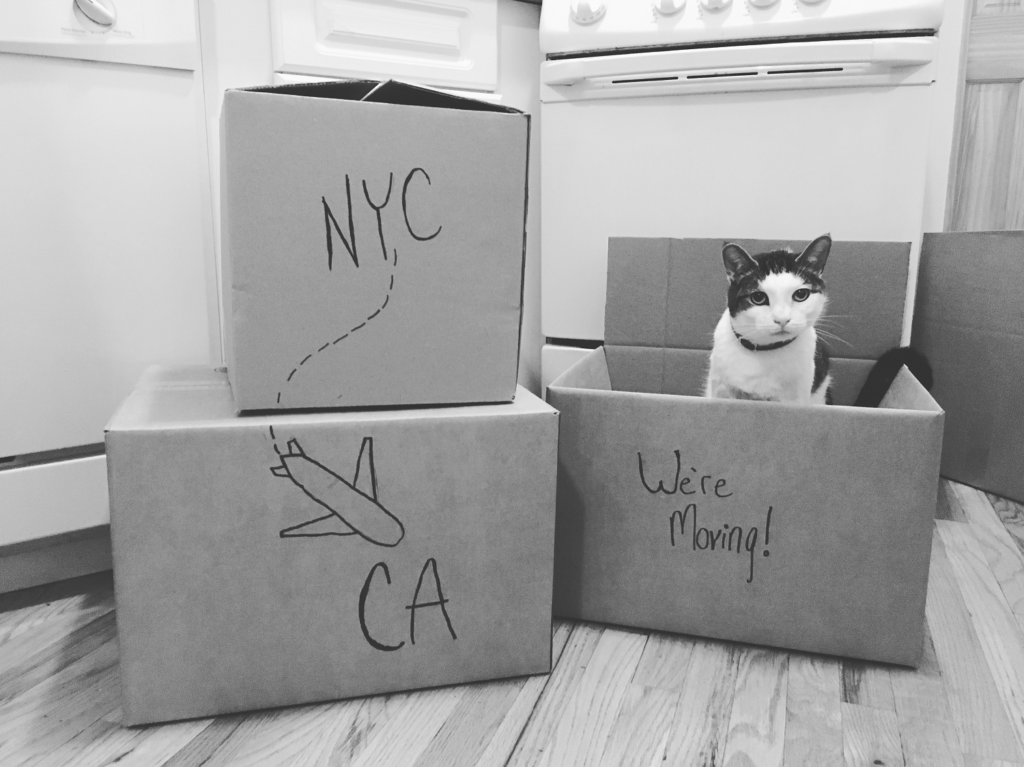 January
I moved across the country from NYC to California! What a great new experience, completely and entirely different from living in downtown Manhattan. We explored lots of new hiking trails, outdoor time, and enjoyed our new apartment with a river view.
I bought my first-ever car! A Buick Encore. <3
February
Although I was loving California at this point, I traveled back to NYC for two weeks of training for my new job and to eat all the bagels I could stuff into my stomach. I got acquainted with my new company and team, and bought my own furniture for the first time!
March
I celebrated my 25th birthday at a super chic Champagne bar in San Francisco. My parents came to visit later that month, and we explored the area and enjoyed some time relaxing by the pool. I also posted my first "Wine with Paige" Instagram post this month.
April
I started trying to do "this blog thing" for real, posting regularly for the first time, cultivating a community, and creating friends in the wine industry.
May
I took my WSET 3 Exam, which I passed with Merit. I now hold my Advanced Certificate in Wine!
I visited wineries and vineyards in Arkansas for the first time. One of my life goals is to visit wineries in all 50 states (yes, wine is produced in all 50 U.S. states!)
As of 1/8/2019 I have visited wineries in: Michigan, Tennessee, Florida, California, Connecticut, Oregon, Arkansas, New York, and North Carolina.
I also traveled back to NYC for a work trip and had the opportunity to see my much-missed friends there.
June
I traveled back to Michigan to photograph a wedding with my photographer friend Joe Xu. I almost died when a tree fell down and crashed through my AirBNB roof (but all's well that ends well, and no one was actually injured!) I got to spend time doing what I love most, visual story telling, while hanging out with my mentor-turned-close friend.
As part of my new job, I attended E3 in LA, which was a crazy fun experience and incredibly educational to the world of gaming.
My best friend Leah visited and we went to some wineries in Napa. So much fun to explore with her!
July
It turns out you can see the Fourth of July fireworks right from my patio, which was great to watch while sipping wine with Zakk and Pippin.
I received my first "sponsored" post on Instagram.
I also traveled home to Michigan to visit my family.
August
Zakk and I spent a lot of time hiking and enjoying the nice Bay Area summer.
I attended Eat, Drink SF with Martin Reyes, Master of Wine.
Zakk and I visited our high school friend Cody in Oregon and visited wineries in Willamette. It was great to catch up with her and see a whole new wine region. Oregon makes beautiful Pinot Noir!
September
My friend Mina and I visited Napa Cellars on my first press-visit. We drank amazing wine and learned all about the amazing history of Napa Valley from a local's perspective.
I traveled back to NYC again for work and to catch up with my friends there.
I attended the Master of Wines annual Champagne tasting with Martin Reyes and tried over 100 different Champagnes!
Visit-Tri-Valley hosted me and two other bloggers for my first-ever full-on Press Trip. It was three days of being wined and dined in the best places the Tri-Valley has to offer. I'm now fully obsessed with the area!
October
Zakk's parents came to visit and we went up to Sonoma. We had a private tour at Buena Vista and it was AH-mazing!
Halloween happened, as per usual, my favorite holiday. 🙂
November
My life was full-on dedicated to WORK at this point, getting ready for Holiday season. I work for an online retailer and things get crazy this time of year! I volunteered to be a holiday lead and helped manage my team to keep everything organized.
Zakk's sister and girlfriend came to visit. We had a ton of fun visiting the Santa Cruz Mountains AVA, just the three of us girls (we left Zakk behind to work). It was a great day and I loved showing them one of my favorite wine regions!
Zakk and I celebrated our first Thanksgiving Dinner together (usually we separate to spend the day with our families). We ate at a beautiful restaurant overlooking the Bay.
December
We got our first real Christmas tree! Zakk and I picked it out and decorated it. It was wonderful to finally have an apartment large enough to hold a tree (NYC apartments are way too tiny!)
I hosted my 12 Days of Giveaways and partnered with twelve amazing brands.
My corporate work team visited Napa Valley and we visited big names like Stag's Leap and Opus One. It was such a fun day.
I traveled home to Michigan to spend the holidays with my family.
Wine with Paige hit 10k followers!
THANK YOU!
Thank you all for such a wonderful year and for joining me on this journey! I can't wait to see what 2019 has in store. I have some big goals and exciting things planned to share with you!