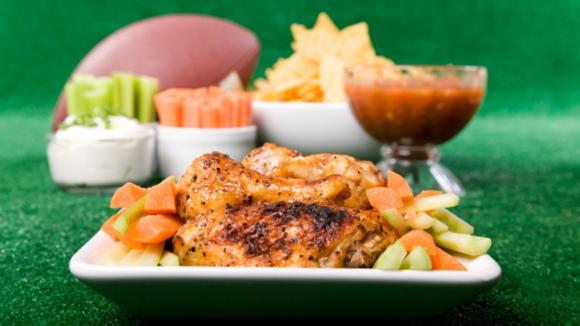 The Superbowl is an American tradition — one that includes gathering around the tv, preparing an indulgent spread of your favorite snacks, and kicking back with your favorite adult beverage. While beer may seem like the most classic American choice, for us wine lovers out there, there's a whole range of decadent, delicious pairings to take your Superbowl Snacks effortlessly to the next level. Below you'll find some of our faves: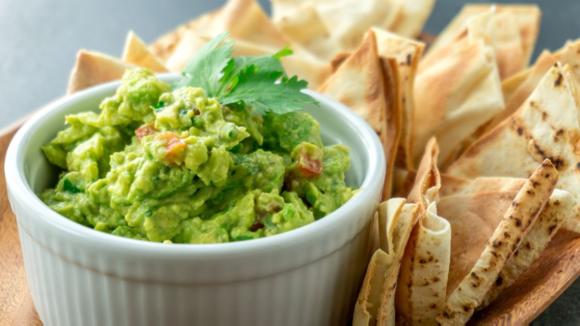 Guacamole and New Zealand Sauvignon Blanc
Fun fact for you — approximately 12% of American's annual guacamole consumption happens during Super Bowl week. And for good reason: Guacamole is deliciously addicting. Pair this creamy, high-fat dip with a zesty New Zealand-style Sauvignon Blanc. The mouth-watering acidity in this wine will cut through the fat and cleanse your palate between bites. Plus, the lemon, citrusy notes compliment the sweetness of the avocado.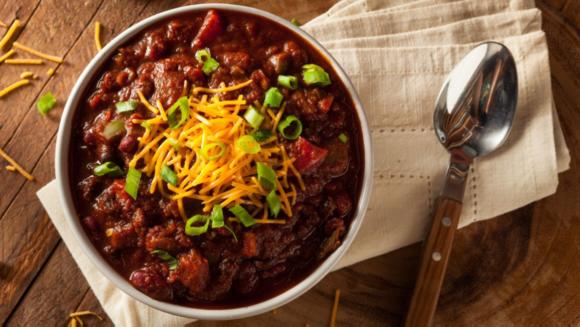 What could ramp up a Superbowl party more than a Chili bar? This is a fun way to make sure everyone gets exactly what they want (even if it's just you and your roommates with this year's Superbowl being shrouded in social distancing). Set up a station that has chili and toppings such as cheese, green onions, sour cream, chopped tomatoes, and jalapenos. Then pair this delicious customizable dish with a red that strikes the perfect balance between acidity and tannin, such as Malbec. With slightly spicy and zippy notes, this wine pairing is sure to make you say "wow"!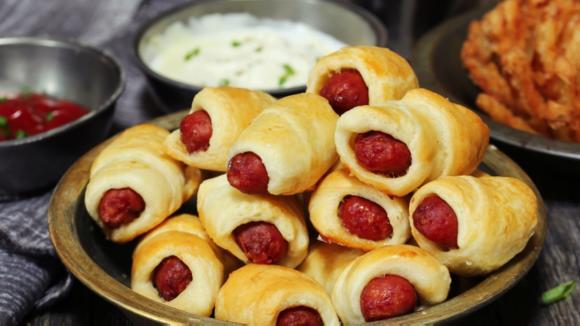 Pigs in a Blanket and Rosé
Everyone's favorite bite-sized snack is a must at any Superbowl party! Plus, these are so easy to whip up during the game, to ensure you have warm snacks always on hand. Pair these classics with a fruity rosé. Typically rosé has ample acidity to cut through the fat, minerality to enhance the salty/savory meaty bits and a fruitiness that pairs well with ketchup (that is, if you're into dipping your piggies).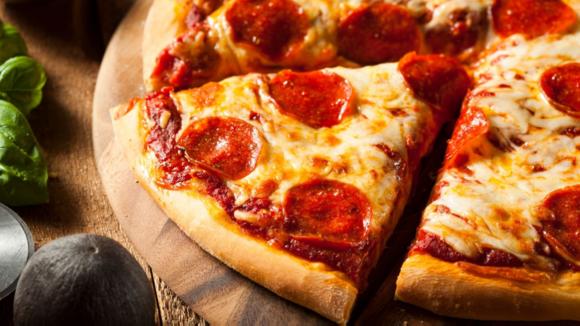 Pepperoni Pizza and Sangiovese
When in a pinch, ordering pizza is an easy Super Bowl go-to move. And if you decide to go this route, you're in good company — Super Bowl Sunday is the number one pizza delivery day each year. Depending on what you like on your pizza, different wines will really make the combo sing, but if you're looking for a classic, go with pepperoni pizza and Sangiovese. Sangiovese is a red wine from Italy that has rich, fruity flavors perfect for pulling out the spicy, tangy notes in the pepperoni. It also has beautiful savory qualities and moderate acidity to cut through pepperoni's salt and fat. Absolutely delicious!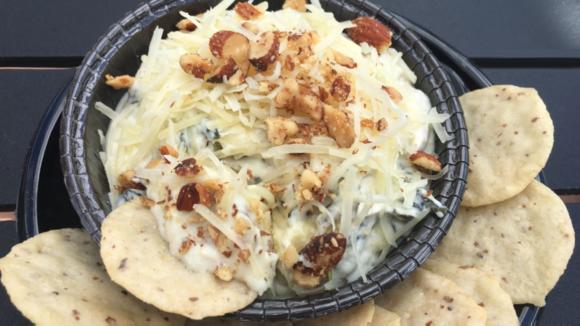 Spinach Artichoke Dip and Grüner Veltliner
Cheesy, warm, and an absolute must-have (um… I'm thinking of ordering some now, actually!), Spinach Artichoke dip is perfectly paired with Gruner Veltliner. Affectionately referred to by winos as just "Gruner", this wine hails from Austria and has fresh citrus and pear flavors that elevate the earthy spinach. Combine the wine's natural acidity with the dip's decadent creaminess and you have the perfect 1-2-punch.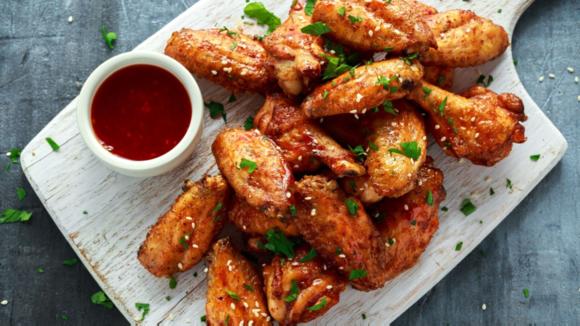 Barbeque Chicken Wings and Grenache
I love drenching my chicken wings in extra, extra sweet, savory barbeque sauce (and then smothering them further in ranch). For this Superbowl snack, you'll want a wine that's equally flavorful. Grenache is full of juicy fruits, such as strawberry, raspberry, and cherry, which contrasts beautifully against the thick, peppery barbeque sauce. Plus, there's a beautiful compliment between the "tang" in the sauce and the tang in the wine.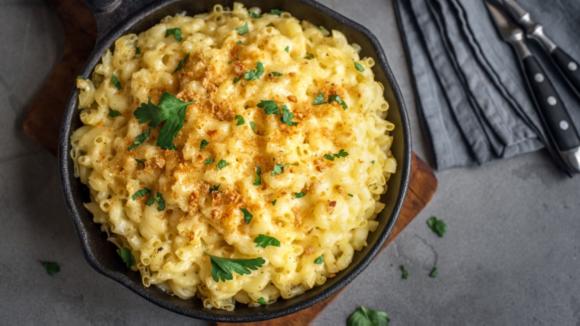 Mac and Cheese and Chardonnay
This beautiful wine pairing is something I indulge in year-round. There's just something magical about the way a crisp Chardonnay pairs with ooey, gooey mac & cheese. Rich acidity and golden apple flavors help cleanse the palate between every bite, and the wine's rich and creamy body help complement the sauce's decadent texture. I might be drooling just thinking about this one… bonus points if you crisp up some prosciutto to toss on top with some buttery bread crumbs. Yum!!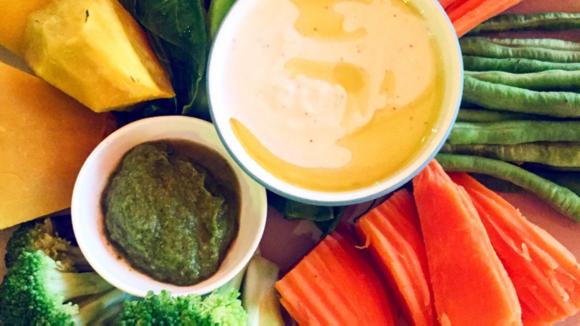 Veggies with Hummus and Pinot Grigio
If you've made it this far in the list, you might have noticed we've consumed a lottttt of calories with these Superbowl Snacks and wine pairings. Fear not! For those of you erring on the side of health-conscious, you can have your carrots and eat them too! 😉
Pair hummus and veggies with a crisp, neutral Pinot Grigio. Light and bright with refreshing acidity and a hint of lemon, this wine is perfect for showcasing the dip and won't overwhelm your veggies (or anything else you decide to spread that hummus on!)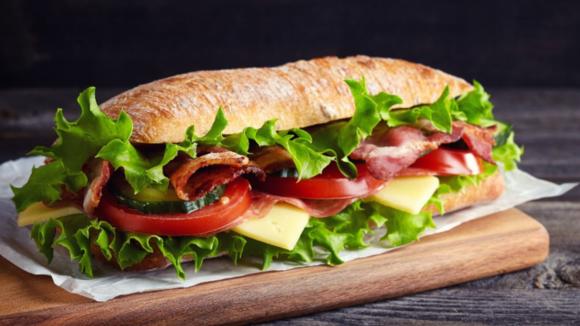 Giant Sub Sandwiches and Pinot Noir
Hoagies. Subs. Grinders. Sandwiches. Beautiful sandwiches. Whether you're just crafting up one for yourself or to feed an entire crew, gigantic sub sandwiches are the perfect game-day fuel. No matter what you like on top, Pinot Noir is an excellent choice. A light-bodied, fruit-forward wine, Pinot Noir would work well with anything from a veggie sub smothered in cheese to a classic turkey grinder, or even a fully indulgent steak hero. One wine covers a lot of ground. Speaking of…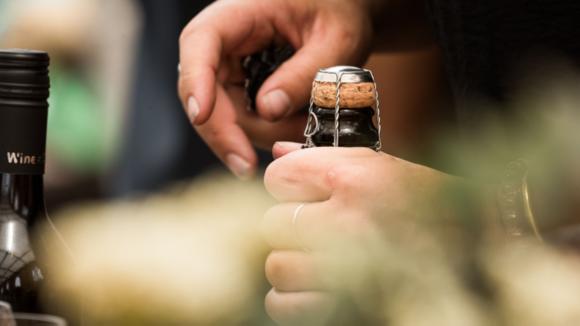 Champagne and… Everything
If you're looking for the perfect pairing for anything Superbowl Sunday might throw your way, pop open a bottle of bubbly. Sparkling wine is the ultimate pairing for just about any food you might whip up to make it through the game.
Although most people view Champagne as just for special occasions or toasts, I'm here to tell you that you can open a bottle any darn time you want. And you should!
With crisp acidity and a neutral, but the somewhat citrusy palate, Champagne is perfect for any high-fat appetizer on this list. It's the perfect sip between bites that'll have you reaching back for more. Plus, you'll feel absolutely luxurious sipping some bubbly, curled up on your couch.
And if that isn't reason enough? Champagne is for Champions.