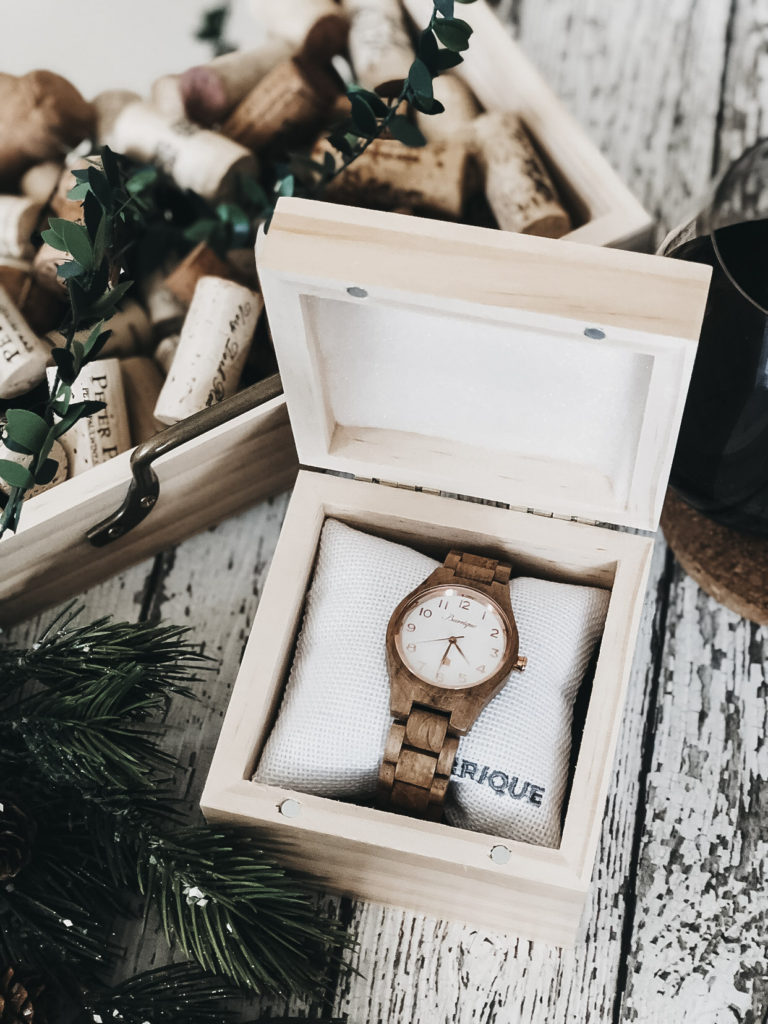 Let's talk GIFTS!
Here are my 12 favorite wine-related things right now, all of which would make purrrrrfect holiday gifts!
ReWined Candles are created in Charleston, South Carolina — they turn actual discarded wine bottles into beautiful candles with wine-inspired aromas. My personal faves right now are "Wine Under the Tree" and "Pinot Noir". Perfect for relaxing at the end of a long day. They'll take your "Netflix and Chill" to a whole new level. You're welcome. 😉
BruMate's Wine Insulators are absolutely gorgeous and provide the best temperature regulation for your wine. They're perfect for picnics, fishing, going to the beach, sticking in your purse on the way to the movies…. the list goes on and on. They have a bottle shape/sized one, as well as individual serving size mugs, and a "gift set" that includes one bottle and two individual mugs. Super cute!


3) BLUE J WOODWORKING CHARCUTERIE BOARD
Blue J Woodworking is a small, family owned business specializing in custom furniture & wood furnishings. The owner, Jay, hand-crafts everything an produces beautiful charcuterie boards that will blow your guests away. Perfect for the friend who's always hosting; Jay's charcuterie boards are a one-of-a-kind gift!

Another perfect gift for a friend who hosts a lot… or for yourself if you're planning a holiday party! These pens come in all sorts of beautiful colors, including metallic gold and holiday-themed sets. You simply use them to write directly on the wine glass (or anything glass or ceramic!) and can instantly tell whose glass belongs to whom. No more confusion! Also, the company is owned and run by a mother-daughter duo, which I think is pretty awesome.
5) AERVANA – One Touch Luxury Wine Aeration
Aervana is a fun little tool that you stick on top of your wine bottle after opening. A straw runs into the bottle, and at the press of a button wha-la! Your wine is poured automatically, aerating it in the process to smooth out tannins and help flavors better integrate. The model shown here is their new "Aervana Essential", which is perfect for every day wine drinkers and boasts an entry-level price tag for their collection. They have two other models though, if you're looking for something a bit more advanced. It's also a fun way to "tap" the bottle, in case regular pouring is just too difficult. 😉
Magnetic wine glass charms are the clever and modern way to identify your glassware, and are perfect for stemless glasses. Their charms work with two strong magnets that attach through your glass, keeping it classy and making your drink unique all at the same time. Another perfect thing to add if you're planning on hosting any holiday get-togethers!
PortoVino creates a line of purses, totes, messenger bags, and backpacks that hold wine secretly, in the lining. Talk about a game-changer! There's a plastic lining within the bag; to use, you simply fill the lining with your favorite bottle of wine, take the purse with you wherever you're going, and then pour the wine out of a secret spout on the side! Another perfect tool for outings such as picnics or beach days, without the hassle of taking a glass bottle with you. Not to mention, it's just totally fun to start pouring wine directly out of your purse!
8) WINE NOTS
These make a super amazing stocking stuffer, and are great to always keep on hand. Wine Nots are lemon-flavored candies that discretely get rid of mouth and teeth discoloration caused by red wine. They taste great, freshen your breath, and can be a real life-saver, especially at office parties!
Wine Folly's website was one of the first resources I used when I was just starting to dabble in the world of wine. Now they've put out a second book… Wine Folly: Magnum Edition. And it's absolutely AMAZING. It's a beautiful black-and-gold bound hardcover book filled with everything anyone might ever need to know about wine. It's a handy reference and a great learning tool. It also has a nice curb-appeal sitting on any wine-lover's bar cart.
Oak & Bond Coffee is barrel-aged in a previously-used wine barrel. It's the perfect expression of the "Coffee until Wine" mentality! They have two wine flavors– Chardonnay and Cabernet Sauvignon, and both deliver beautifully deep, rich, and aromatic coffees. They also have a bourbon and whiskey version if you're looking for something a bit deeper.
Barrique creates stunning watches made from old wine barrels. It's a really unique idea that's sure to delight any wine lover. They come in a beautiful wooden boxes that are perfectly gift-ready. I love the presentation so much, I keep putting mine back in the box! Their products are all designed around the idea of sustainability and rooted in the motto: love for nature, love for wine. Their watches are unique, yet classically elegant.
12) BUTTERNUT WINES
Butternut Wines produce high-quality but affordable wines that are easily accessible. Their wines are dynamic but easy to get along with, and definitely make for a crowd-pleasing selection. I'm especially a fan of their Pinot Noir. They not only bottle their wines, but also put them in cans, which is always a fun option… easy to stick in your purse, for those "just in case" situations. Use code "winewithpaige" for free shipping on orders of $30+. They have the perfect selection to take with you to every event, and even offer party packages so you can get a variety at a discount!