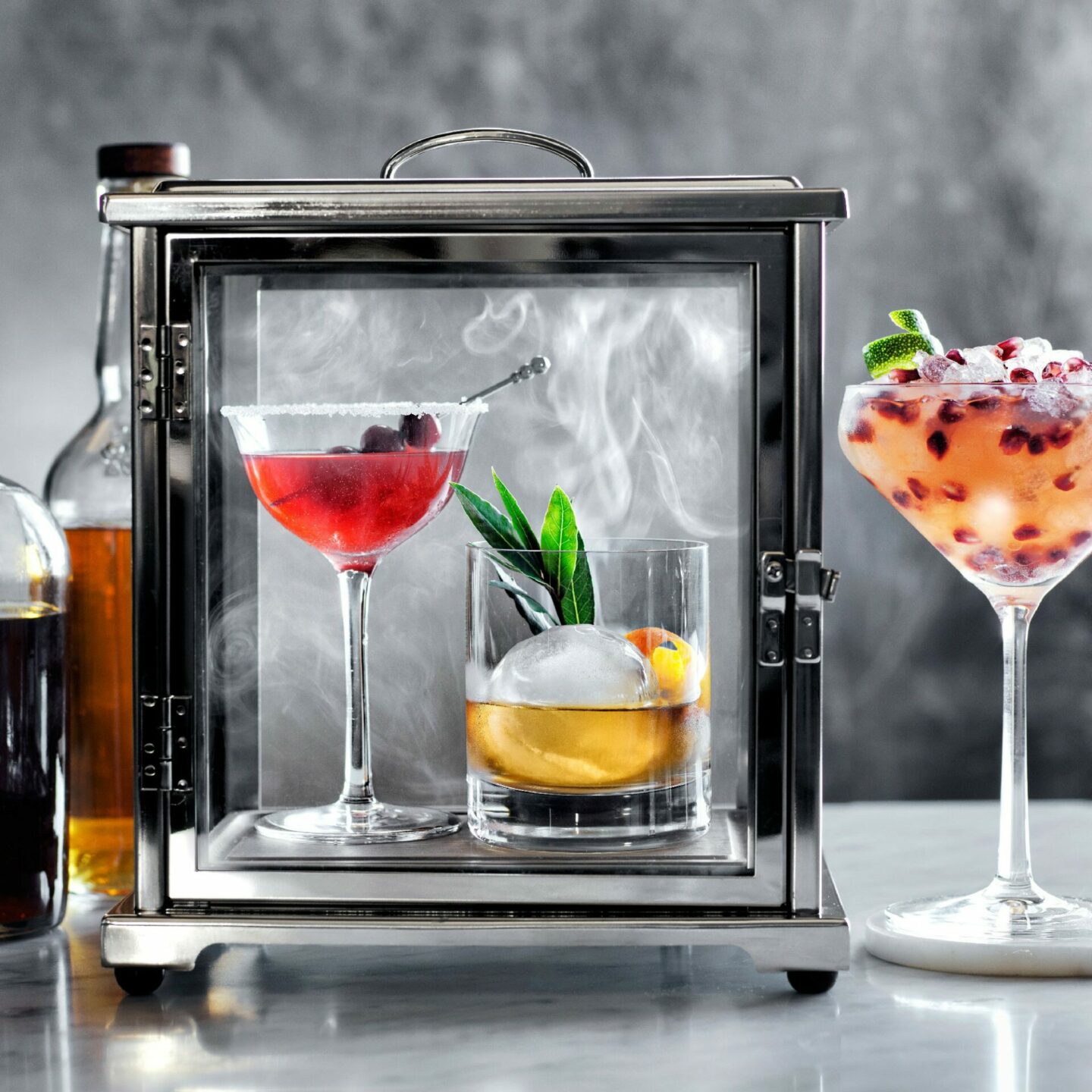 If you love a good smoked cocktail, but don't love seeing those sky high bar tabs after a night out on the town, you should absolutely invest in a cocktail smoker kit! You'll be able to elevate your at-home cocktail game to the next level, bringing out extra layers of complexity and intrigue with every sip! Whether you're looking for notes of applewood in a smoked margarita, or maybe some oak or hickory for a classic smoked bourbon, this cocktail smoker kit guide will have just the thing to fit your taste and budget.
Best Cocktail Smoker Kits
These cocktail smoker kits will help you add a little bit of aromatic allure to every cocktail your craft, without throwing your budget up in smoke! With the right tools, you'll be able to treat yourself and your guests to a delicious, multi-sensory experience from the comfort of your own home.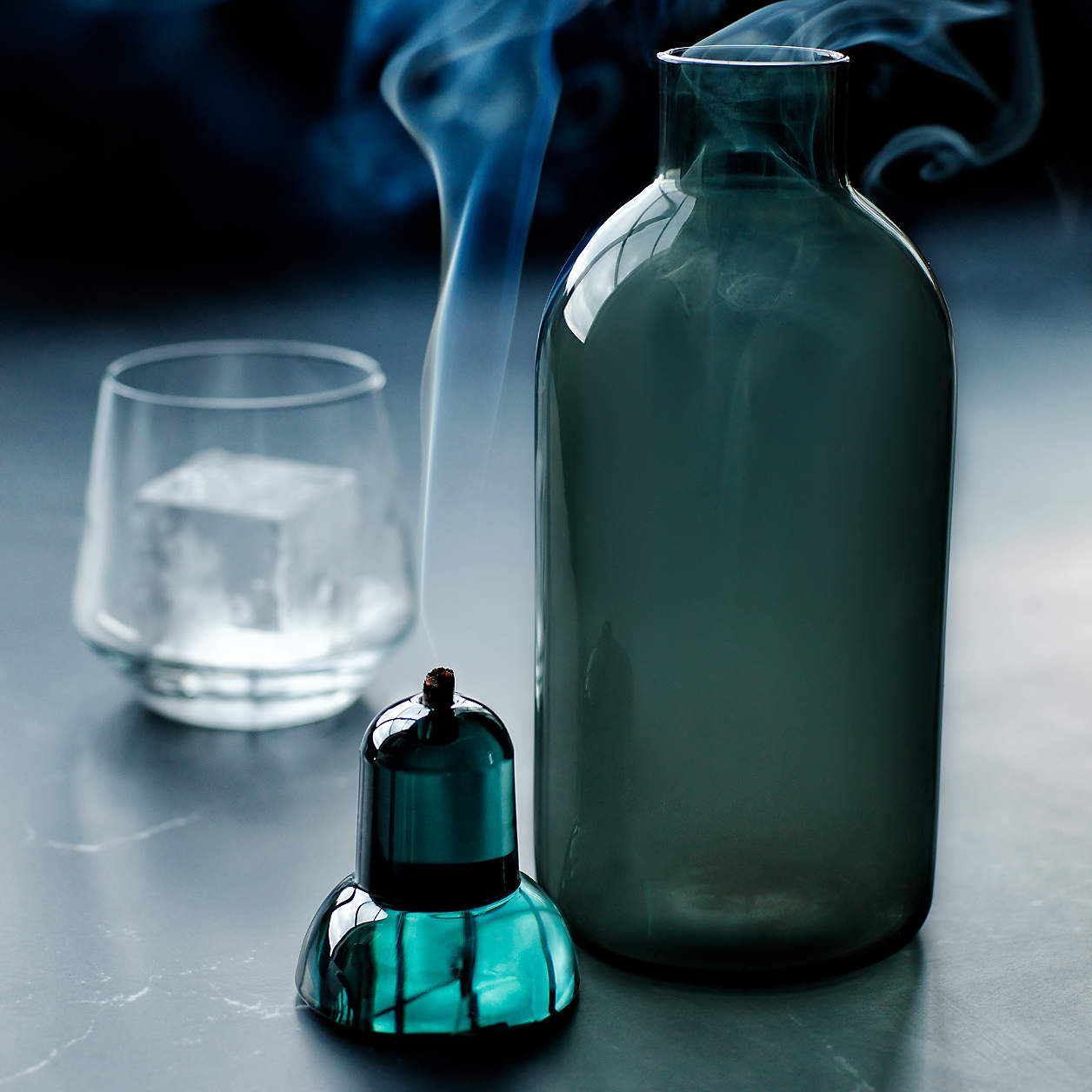 Crate & Barrel Cocktail Smoking Kit
If you're new to at-home cocktail crafting and want to experiment with smoke, this is a great option! It's easy to use, and it comes with a fun recipe booklet. This particular smoking kit features a glass infuser carafe and a silicone stopper to help you capture those wonderful smoky flavors as you swirl your cocktail.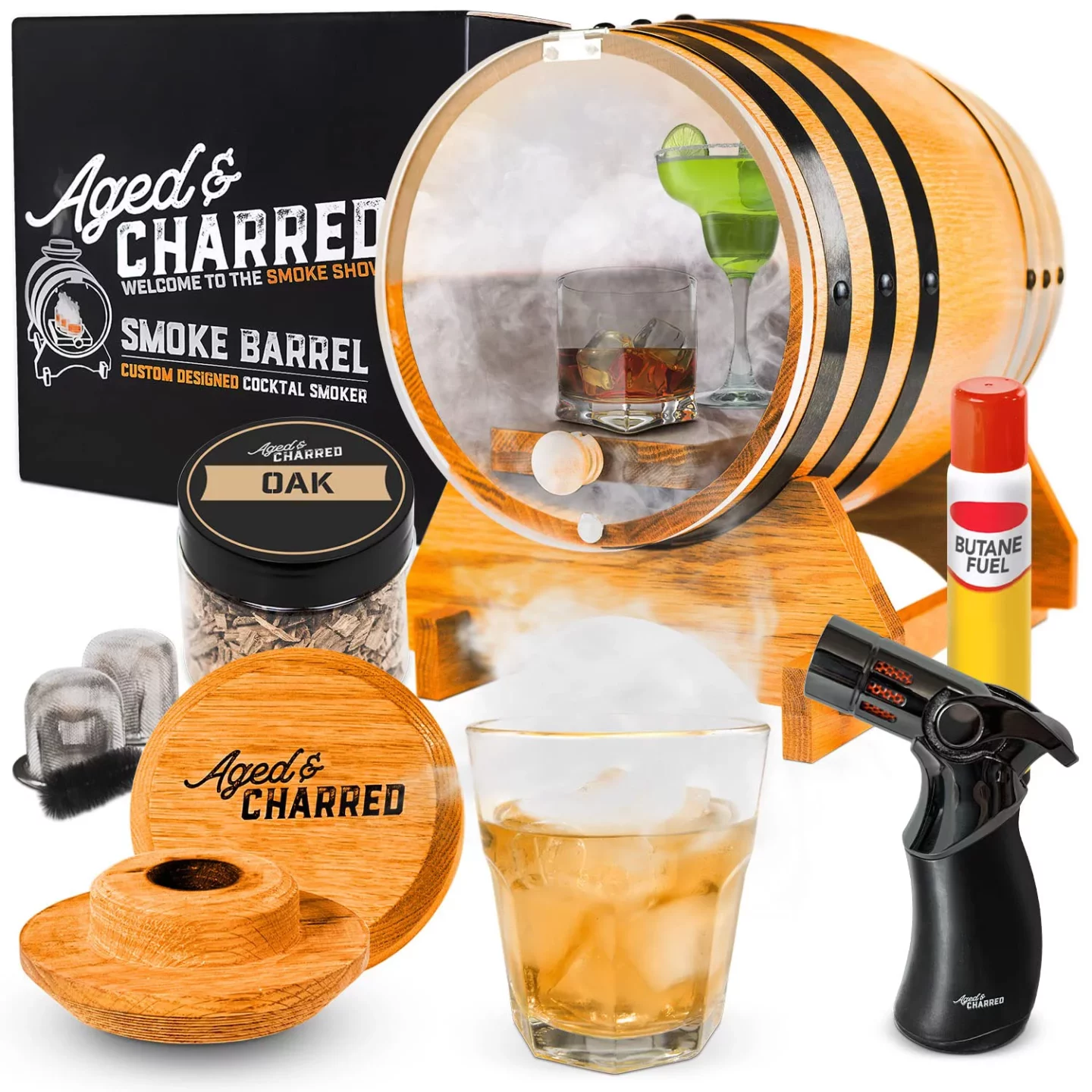 Old Fashioned Cocktail Kit for Whiskey & Bourbon
This smoke barrel kit will allow you to infuse up to four glasses of whiskey or bourbon at once, or even even small bites, with a wonderful smokey profile. While it might look a little more at home in a rustic design aesthetic — or a man cave — it's certainly a great conversation piece!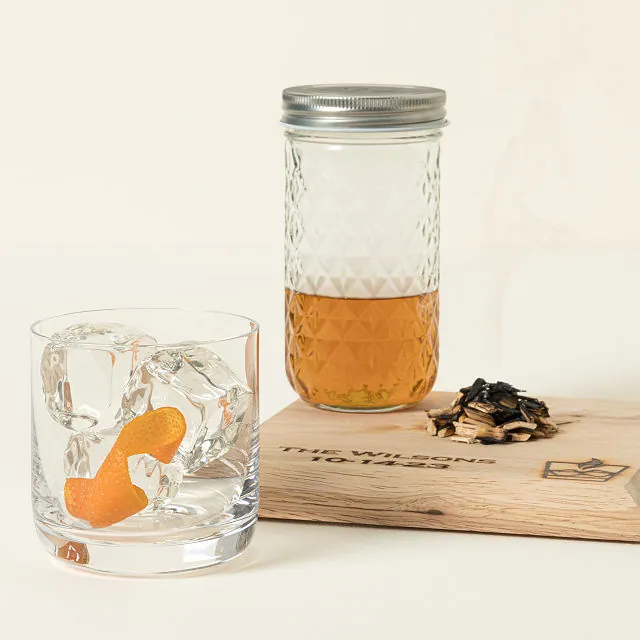 Personalized Smoked Cocktail Kit
For those of you who've already dabbled with smoking your own cocktails at home, you'll want to check out this awesome personalized kit from Uncommon Goods! This kit makes it easy to craft smoked concoctions taste great and look great!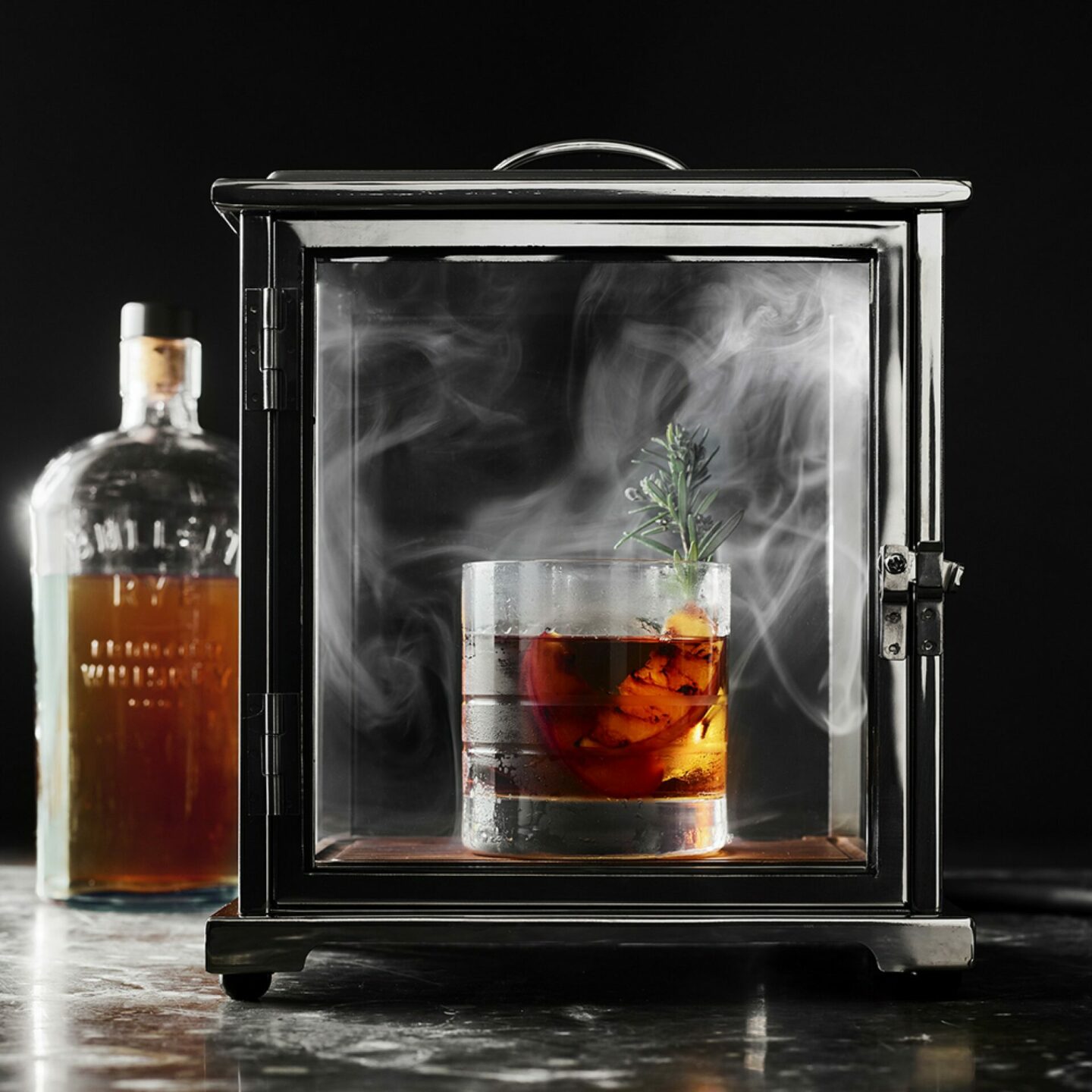 Crafthouse by Fortessa Cocktail Smoking Box
This stunning cocktail smoking box from Crafthouse by Fortessa is a bit pricey, but if you want to craft professional-level cocktails from home, this is one of the best tools out there. Its size, ease of use, and versatility really helps this option stand out for the rest. Imagine being able to smoke more than one cocktail at once, or even adding a little bit of smokey intrigue to an appetizer or small plate. Thanks to the easy to latch door and the handheld smoker, you'll be able to craft beautiful and scrumptious cocktails in a snap!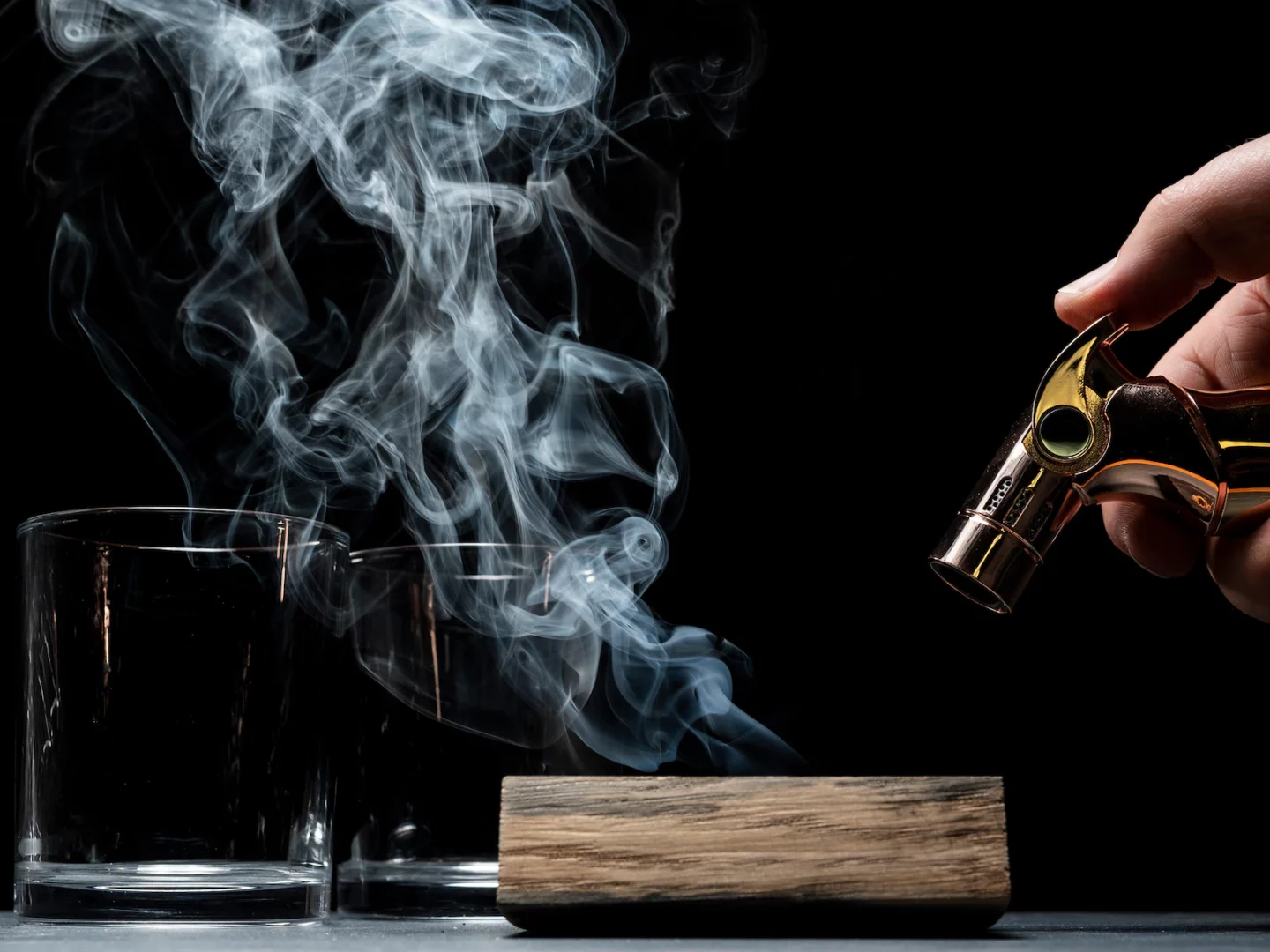 Smoked Bourbon Gift Set
I've bought this smoked bourbon gift set as a present for a family member of mine who especially loves bourbon, and I can say with confidence that it gets a lot of use! This option requires a bit of flair and artistry when it comes to actually preparing a smoked bourbon, but each sip is elevated by that wonderful, smokey flavor.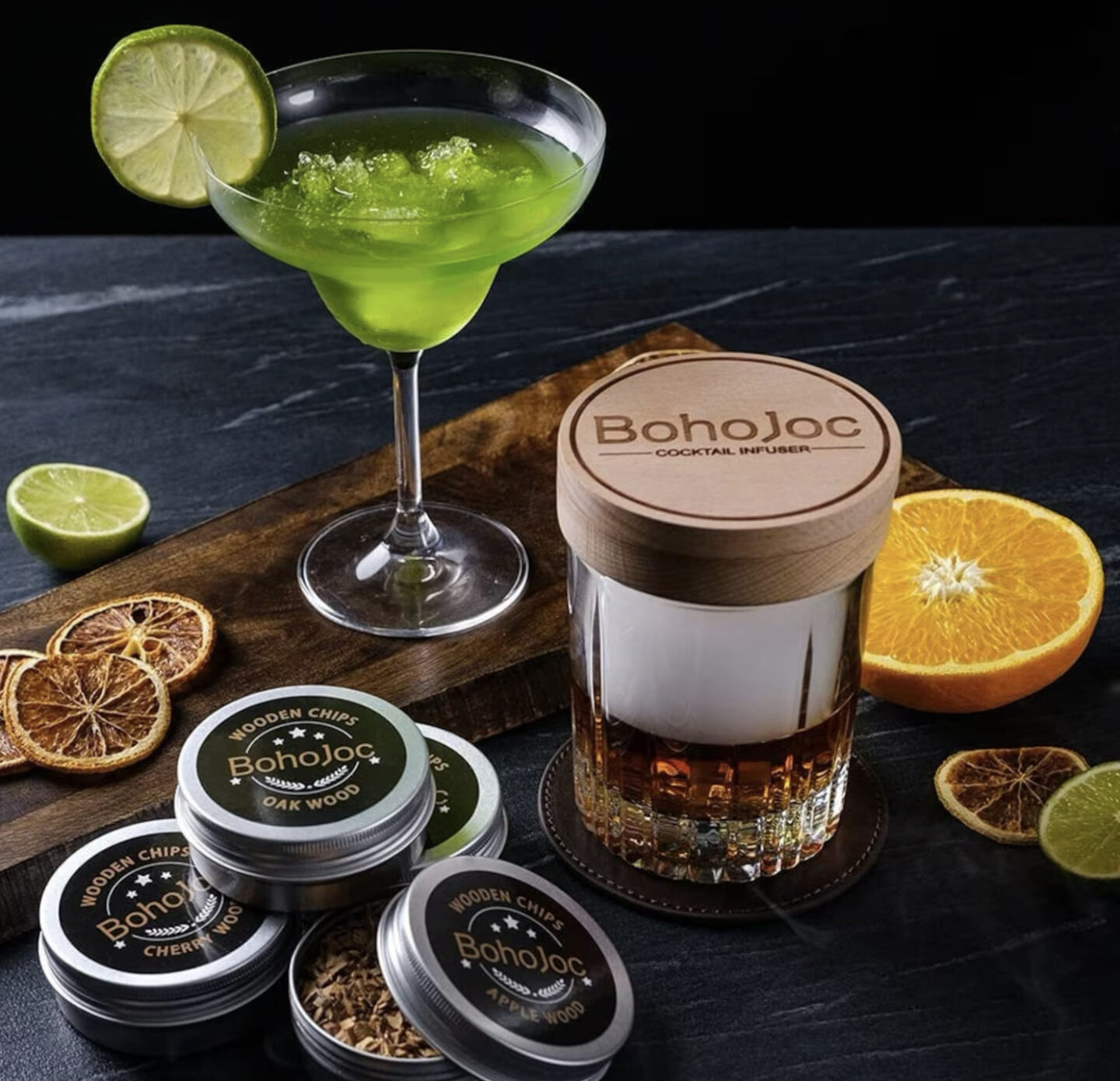 Whiskey Smoker Set
If you're only planning to smoke a cocktail every once in a while, or you love a good, budget friendly option, this $20 whiskey smoker set is a great find. It comes with the smoker, a filter, cleaning brush and 4 flavored wood chips: oak, apple, pecan, cherry. Apart from the actual lighter/torch, it has everything you need to get you started!
Suggested: 13 Irresistible Cocktails You Can Make From Home
If you love a good smoked cocktail, but don't love seeing your budget go up in smoke, check out these delicious recipes! Now, you can enjoy restaurant quality smoked cocktails from the comfort of home!
>> Read the post here <<
Frequently Asked Questions
What is a cocktail smoker?
A cocktail smoker is a device used to infuse cocktails with a smoky flavor. It typically consists of a container with a lid, a smoking chamber, and a tube or nozzle to release the smoke. By adding wood chips, igniting them, and covering the cocktail with the smoker, the smoke is trapped inside, imparting a smoky aroma and taste to the drink.
Is it worth smoking cocktails?
Yes! There's some cocktails that taste even better when smoked. The smokeyness can help elevate the beautiful flavors already at play in your glass. This delicious Peach Maple Bourbon Smash, for example, is just next level when it's been smoked.
What do you need for smoked cocktails?
In order to infuse your cocktails with a delicious smoky flavor, you'll need to invest in a cocktail smoker kit or fog hat! They're simple to use, and will help take every sip to the next level!
What kind of smoke do you use for cocktails?
You'll burn wood chips to get that perfect, smokey taste for your cocktails, but what kind of wood you use depends entirely on your preferences and the recipe you're creating! In your foray into the world of smoked cocktails, you'll likely come across oak, maple, cherry, hickory, and pecan!
Do smoked cocktails taste different?
Yes! You'll absolutely taste the smokey quality of the cocktail, which can help bring out some of the other flavors in your glass, too! Sweet cocktails, for example, can taste even sweeter in contrast to the smoke!
How long should you smoke a cocktail?
Cocktails should be smoked for several minutes – about 3 to 5 minutes – but feel free to experiment with different recipes and find out what works best for you!
More Cocktail Posts You'll Love...